It's the news Sonic Drive-In fans have been waiting to hear for years. A deal has been finalized for Loudoun County's first Sonic to come to a new development underway in Leesburg.
The Sonic will be coming to Oaklawn, a project from Keane Enterprises going up on either side of Battlefield Parkway in Leesburg near the intersection with Miller Drive. Currently, there is an Exxon gas station and a Northwest Federal Credit Union on the property. The Sonic is planned for a parcel of land next door to the credit union. Also, a Chick-fil-A and a Dunkin' Donuts are under construction just across the street.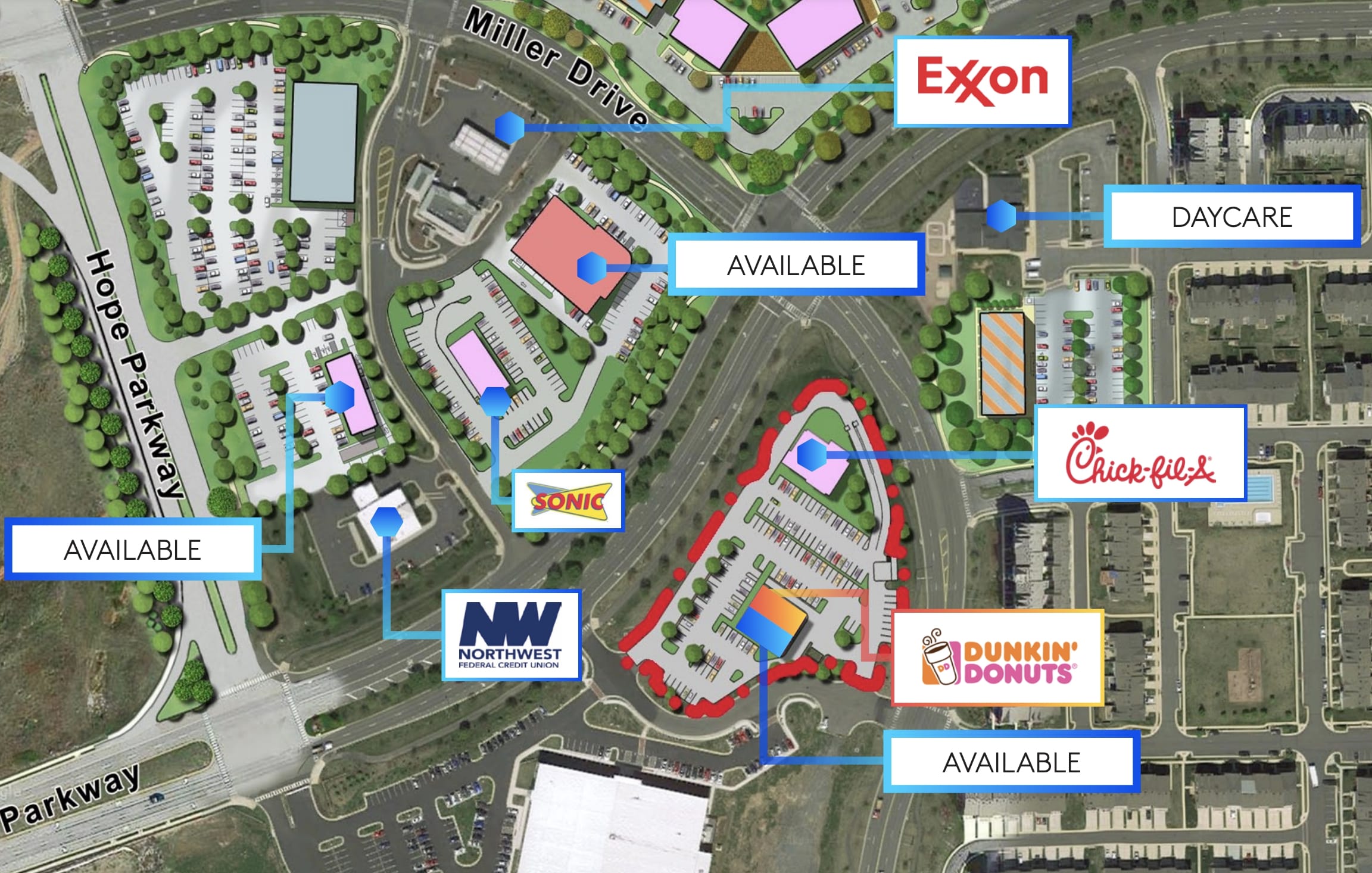 Sonic is being brought to Loudoun County by Kishan Chaniyara, an Ashburn resident who grew up in the area and graduated from Stone Bridge High School. He's been working on bringing a Sonic Drive-In to Loudoun for years, and he's thrilled to have locked down a great location.
"There's definitely a lot of excitement," Chaniyara said. "I know the community has been waiting for a Sonic, and I'm excited to be taking steps towards making this a reality."
The Burn first broke the news about Sonic exploring Leesburg last November. It will be only the second in the NOVA region. The first opened in Manassas back in September 2019. Sonics are drive-in restaurants where diners can pull up, order from a touch screen and have their food brought to their car. Sonics also usually have patios for diners. There are some 3,300 locations around the United States. The new store in Leesburg will be a relatively new design for Sonic — with a different look than many may have seen previously. The image at the top of this story is the prototype Chaniyara plans on building.
As eager as local Sonic fans are, they will need to be patient. The team bringing Sonic to Loudoun says they hope to break ground sometime in mid-2021, and are looking to open in early 2022. Chaniyara's deal with Sonic includes all of Loudoun and he hopes this will be the first of many in the area.