Another week, another major development in Loudoun County is looking to add more residential units and reduce commercial space. The developers behind the "uptown" area at One Loudoun are looking to build less office space than originally planned and instead increase the number of residential units — likely apartments or townhomes, according to one report.
The Vyne apartments are already going up immediately adjacent to the current retail area of One Loudoun. Now, paperwork has been filed showing the developer wants to take land north of the center's downtown and rezone it to residential. This is roughly the area where the weekly farmer's market and Alamo drive-in movie theater are currently being held.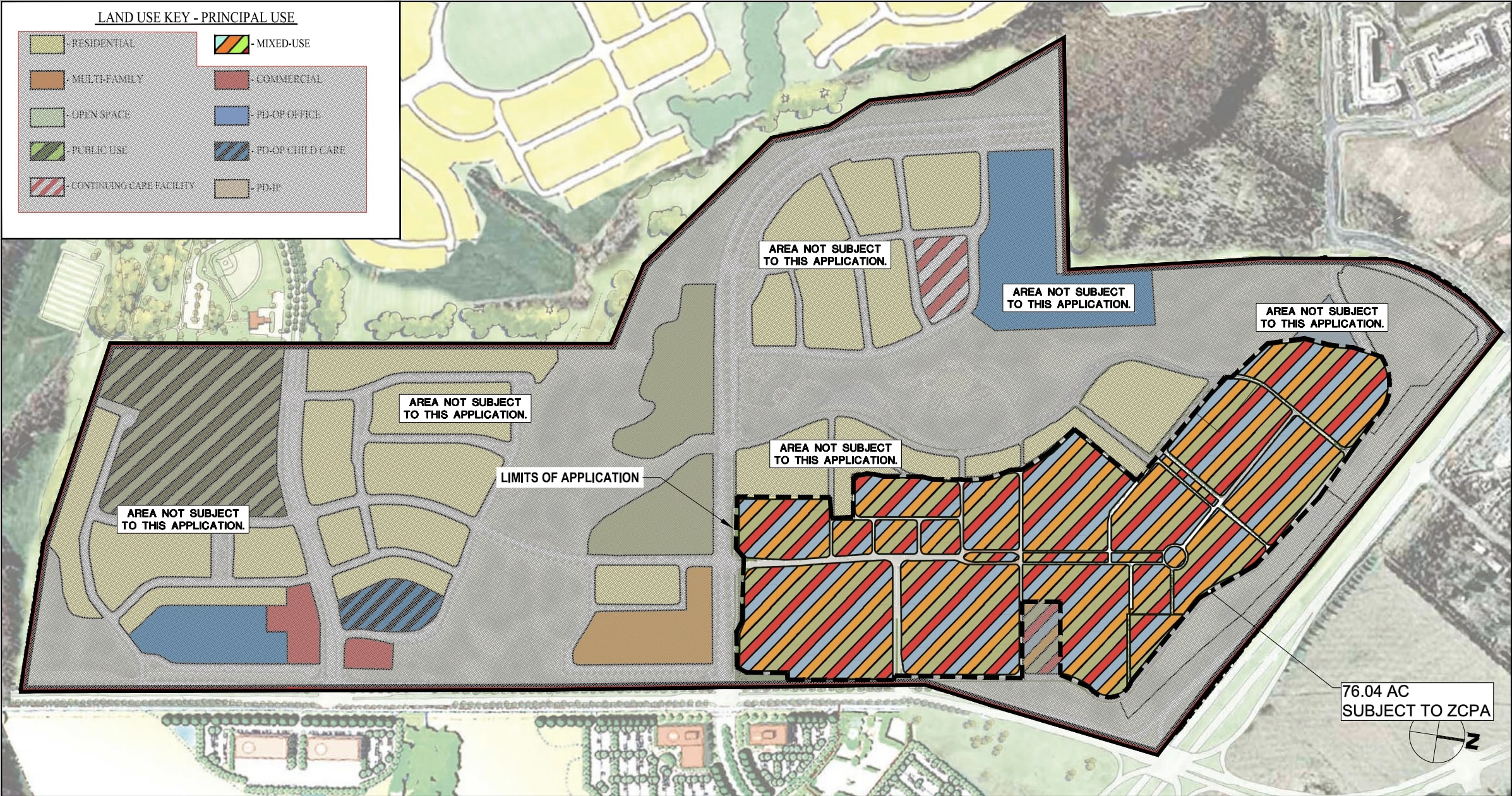 Earlier this month, the developers of the Commonwealth Center across Loudoun County Parkway from One Loudoun made a similar move. They are looking to forego a large retail area that was planned by the Topgolf facility and instead build townhome and condo-type residences there.
Earlier this year, the developers of a project called Belmont Plaza near Belmont Country Club announced they were switching gears and ditching retail and offices spaces to instead build new residences.
The moves are reportedly happening in part because Loudoun County changed its comprehensive plan allowing more residential to be built in centers like these. And the demand for homes is high as evidenced by the robust housing market in the area. It also may be happening in part because the coronavirus pandemic has — at least for the time being — made the future need for new retail and office space less clear.