Here's some news that's sure to get Leesburg buzzing — a new Ashburn ice cream shop called Honey Bee Creamery is already growing and opening a second location on Leesburg's north side.
The operators of Honey Bee Creamery will be taking over the ice cream shop space recently vacated by the Hershey's Shake Shop. That's in the Exeter Shopping Center near the intersection of Highway 15 and Battlefield Parkway NE. The Hershey's location closed in early September and went to a mobile format with a Hershey Ice Cream food truck.
The Honey Bee Creamery in Old Ashburn on Ashburn Road formally opened earlier this summer, and just held an official ribbon cutting this month. The shop carries hand-dipped ice cream, Italian ices and they also have their own line of gourmet chocolates called Veritas Artizen Chocolate.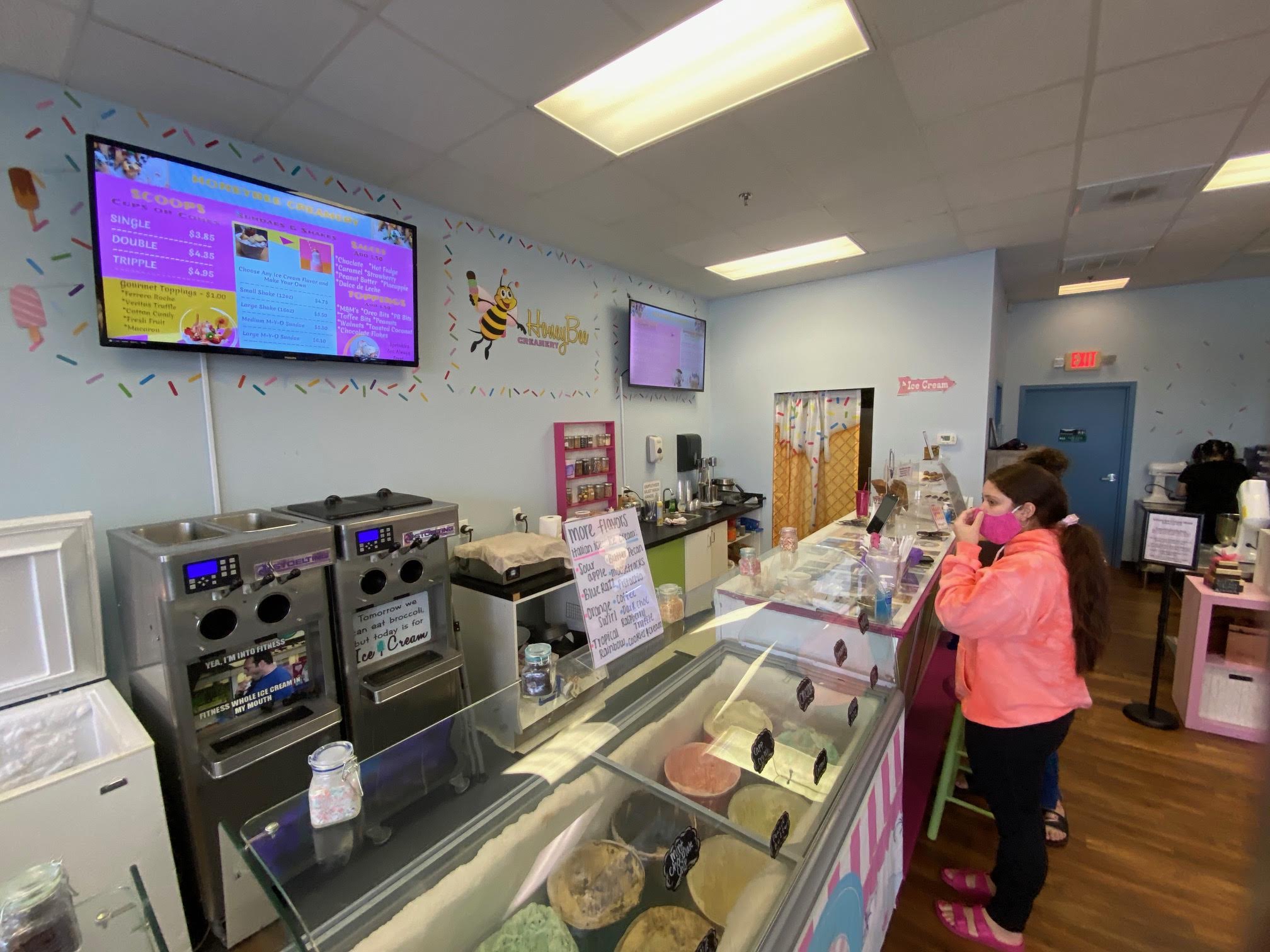 New inventory and supplies have already been ordered and the Leesburg location should open for business this Saturday. Initially, the new Leesburg location will operate almost exactly as the Hershey Shake Shop did and continue to carry Hershey ice cream. The transition to Honey Bee Creamery will happen in the coming weeks.