The Chick-fil-A fast food restaurant at the Sugarland Crossing shopping center in Sterling could be torn down. It's part of a plan submitted to the county to raze the existing restaurant and build a new, more modern Chick-fil-A.
The CFA at that location is an older design. Critically, it only has a single drive-thru lane. In recent years, Chick-fil-A tries to always build dual drive-thru lanes in order to funnel more cars through more quickly. Many locations also have large metal canopies that cover the lanes and allow workers outside to stay at least partially protected from the elements.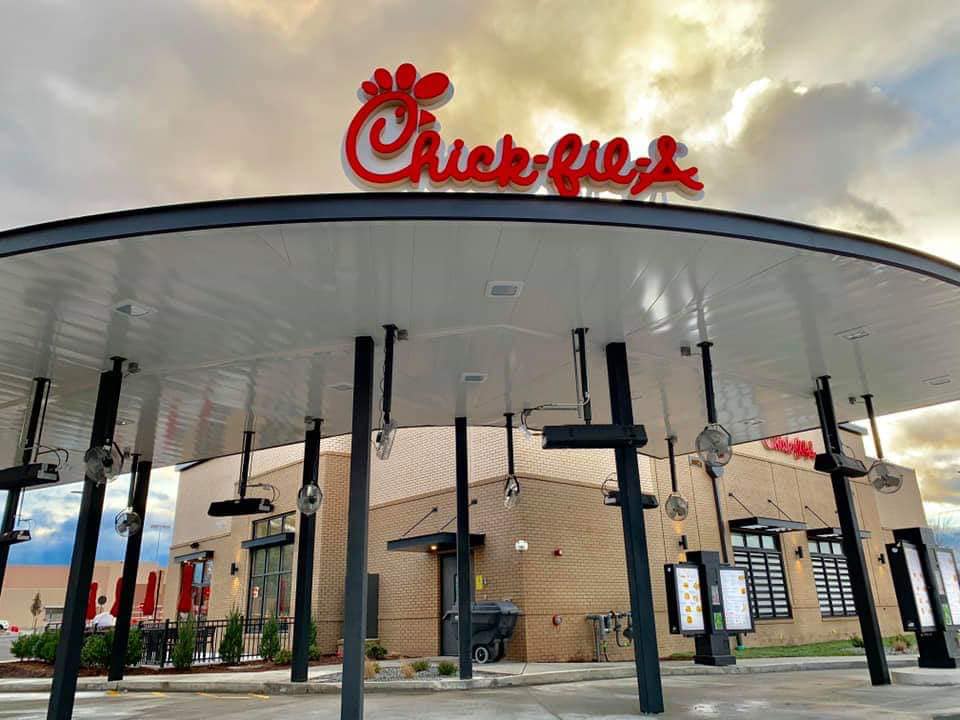 The new restaurant would be roughly 5,000 s.f. No word on a timeline for the project if it's approved. There's the possibility that some waivers or zoning changes would be needed, so stay tuned.