(Update 10-5-20) The parent company of Regal Cinemas has confirmed they will close all Regal Cinema locations in the U.S. effective this Thursday, October 8. This will include the three Regal Cinema locations in Loudoun County.
According to multiple news reports, the parent company of Regal Cinemas is considering temporarily closing all its theater locations in the United States and Great Britain. Depending on which source you read — the decision has already been made, or is very likely — possibly coming Monday or Tuesday.
The final straw was reportedly the decision by MGM and Universal to postpone the new James Bond movie — "No Time to Die" — until the spring of 2021. When the coronavirus pandemic broke, movie theaters across the country were forced to close their doors. Even as some theaters started reopening, the rules on social distancing prevented them from filling their seats. And it seems many in the movie-going public were still hesitant to return to indoor movie viewing. Without major blockbusters like Bond bringing in crowds, and with limited capacity, it appears Regal Cinemas believes it may be better off closing until the situation normalizes.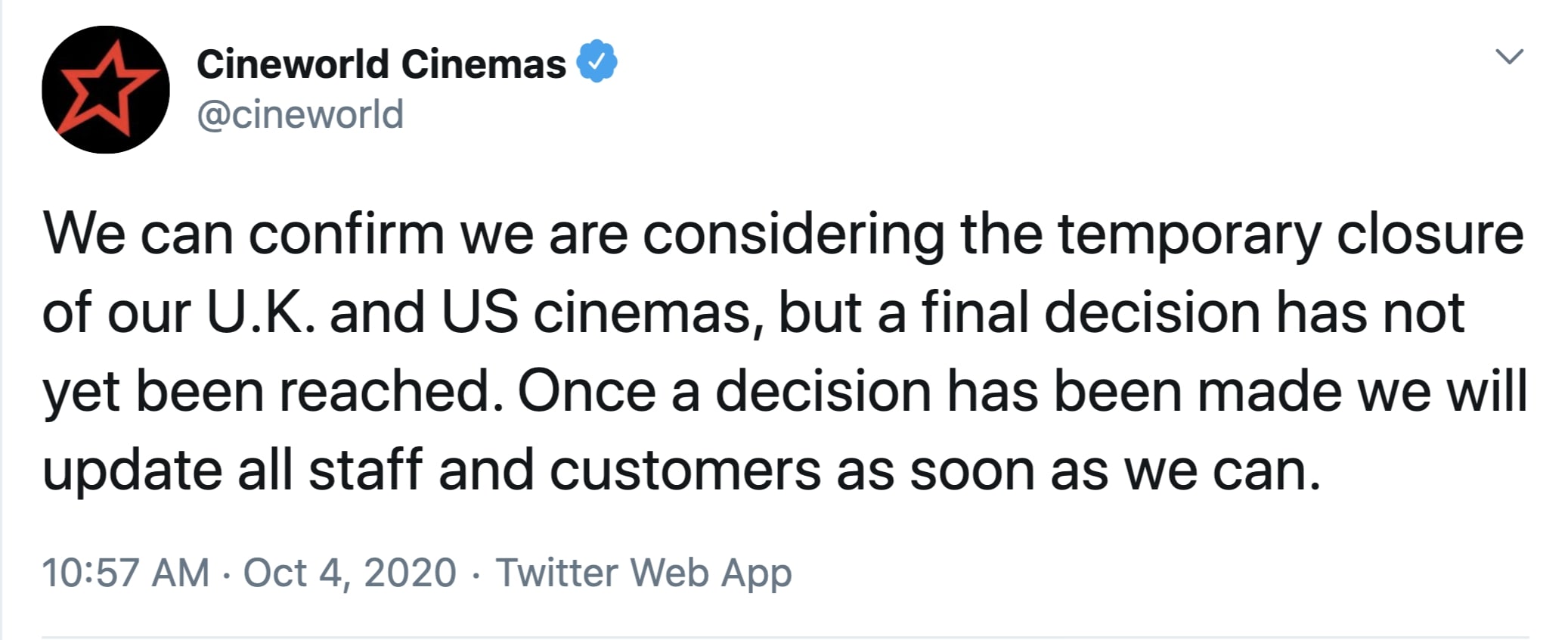 Here in Loudoun County this would mean the closure of the Regal Fox at the Brambleton Town Center, the Regal Dulles Town Center at the Dulles Town Center mall, and the Regal Countryside in Sterling.
This is especially noteworthy locally for several reasons. At the Regal Fox in Brambleton, the theater has been undergoing a multi-million dollar make-over, adding a coffee bar, a smoothie bar, a cocktail bar, new decor and new seats in theaters. (See The Burn's previous story here.) Closing right as that was coming online would be a tough business decision. Meanwhile, last we heard, the plans to raze the Regal Countryside in order to put up residential units continue to move forward.
(Image at top: Regal Cinemas)