The Burn doesn't usually venture too far outside of Loudoun County for stories, but if you haven't heard — there's something wild in the works for neighboring Fairfax County that might lure Loudouners to visit — a $200 million indoor, year-around ski hill.
The project is called Fairfax Peak and it's proposed for a landfill site along Interstate 95 in Lorton. If constructed, it would be the longest indoor ski slope in North America and one of the longest in the world.
The 450,000 s.f. indoor snow sports venue would feature a ski hill that runs 1,700 feet and reaches a height of 280 feet at its summit. Besides the regular slope, there would be areas with ramps, jumps, rails and other features for skiers and snowboarders.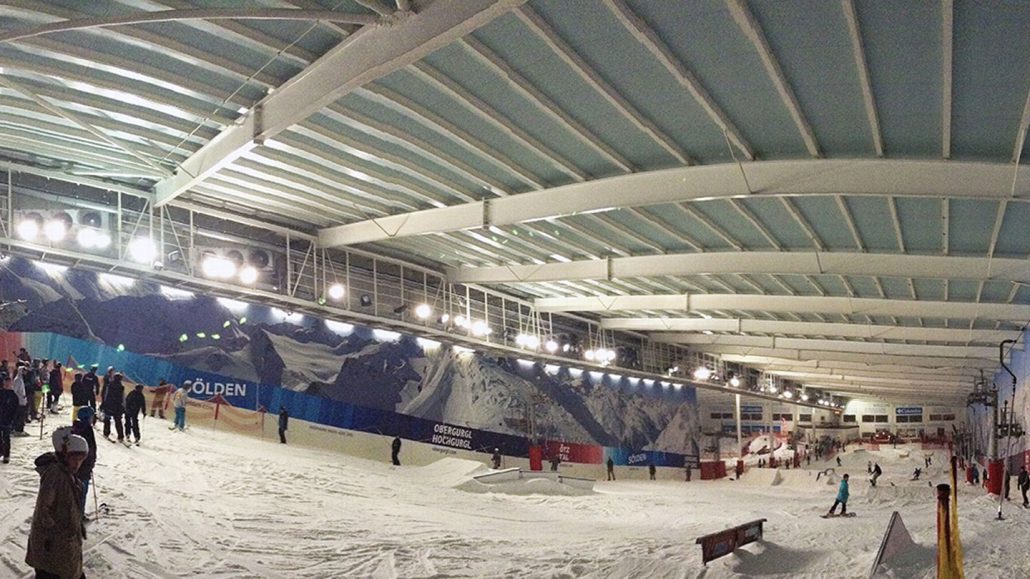 Other things listed on the official Fairfax County website for the project include:
A bunny slope for beginners and snow tubing run.
Restaurants, ski shop and sky bar with a terrace at the summit.
A 100-plus room luxury hotel at the base.
A gravity-powered, mountain coaster that will slide from the summit to Occoquan Regional Park.
A gondala to ferry riders from Occoquan Regional Park and the hill's base up to the summit.
Fairfax Peak would be a partnership between the county and a company called Alpine-X. It would be modeled on a number of similar indoor ski centers around the world, including SnowWorld in the Netherlands. SnowWorld USA is a partner with Alpine-X.
The project is by no means a done deal. The parties involved continue to do their due diligence and just today, the Washington Business Journal reported there is pushback against the project due to environmental concerns. But should Fairfax Peak become a reality, the roughly 45 minute drive to Lorton could become a regular destination for Loudoun County ski bums.
(Image at top: SnowWorld USA)