Eastern Loudoun County is full of vacant buildings that used to be Capital One banks before many of them closed as  Cap One consolidated locations and took many of its services online. Known for their imposing Greek Revival style with cement columns and brick facades, many retail industry watchers have wondered what would happen to them.
Now we are getting an idea.
At least three former Capital One locations are now in play as new tenants explore the sites. The Burn was originally told most of the bank buildings would be what's known as "tear downs" — meaning few new tenants would be able to use the very distinct buildings. Instead, they would likely be torn down and a new building would go up.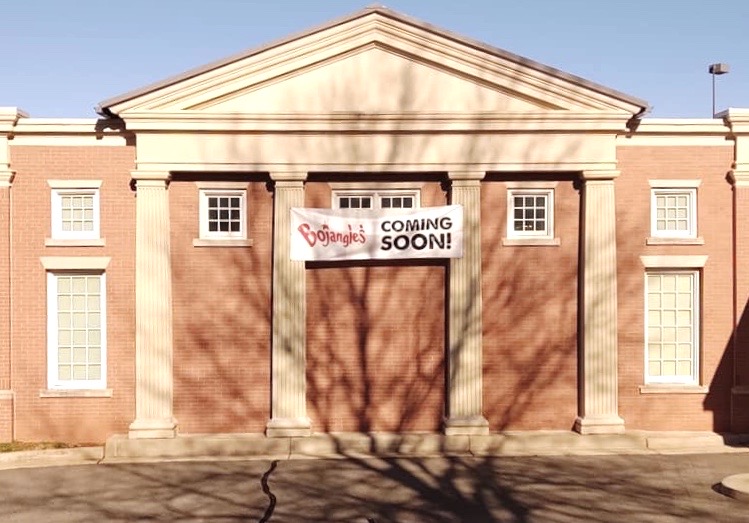 But at least one location — the former Cap One at Potomac Run Plaza in Sterling is not being torn down. Instead, the folks bringing the first Bojangles restaurant to Loudoun County are planning to keep the building but give it an extreme makeover. (See The Burn's Bojangles coverage here.)
Meanwhile, as The Burn has recently reported, the Cap One building at Dulles Eastern Plaza in Sterling (across the street from Lowes, by the Best Buy and World Market) could possibly be torn down in order to build a new Raising Cane's restaurant. (See our story here.) And now, we've learned that the Capitol One building at the Ashburn Town Square center in Ashburn (by Lotte Plaza supermarket, the KFC restaurant and Ashburn Bagel) could become an AutoZone auto parts store.
(Image at top: Divaris Real Estate)