Team Mummies Rejects won! Ashburn resident Steve Weiss (at left in photo) and his teammates took home the $50,000 grand prize for their sugary sweet and spooky creations on the Food Network show "Halloween Wars."
The finale was Sunday night (and we're just reporting it now because… well, we have no excuse) when the Mummies Rejects faced off against the Crave Diggers in a battle to see who could make the scariest "jump scare" scene. Remember — the entire thing is edible — if you dare.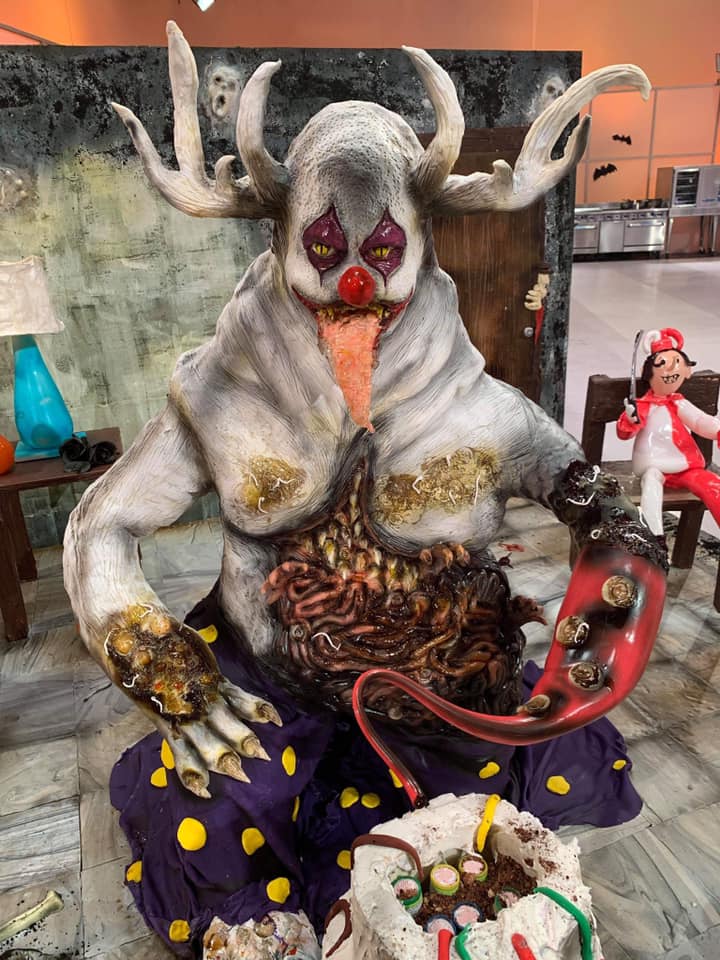 "A gory-looking clown with intestines spilling out was the main feature of the Mummies Rejects' display," is how the Food Network described the team's winning design. "It was a haunting depiction of a birthday party gone wrong and included fondant faces built into the walls and a bloody-mouthed teddy bear."
Weiss was thrilled. "We won!!! Mummies Rejects are the Champions of Halloween Wars Season 10. (Teammates) Hemu Basu and Dan Miller have become family along this journey. We gelled so amazingly well together," Weiss posted on social media. "To our friends, family and followers — thank you all for the support, love and blessings sent to us throughout the weeks."
Congrats to all. Here is a look at some of the other creepy creations the helped Weiss' team advance and bring home the big prize this season. Warning — they are not for the faint of heart.