Lots of progress underway at the nascent Shops at Russell Branch project in Leesburg. The new shopping plaza is going up at the intersection of Russell Branch Parkway and Battlefield Parkway, right in front of the Lowe's Home Improvement  store.
So far, we know that the center will feature Leesburg's first ALDI grocery store. There will also be an Exxon gas station and convenience store, a Virginia Tire & Auto shop and a Brite Wash Auto Wash.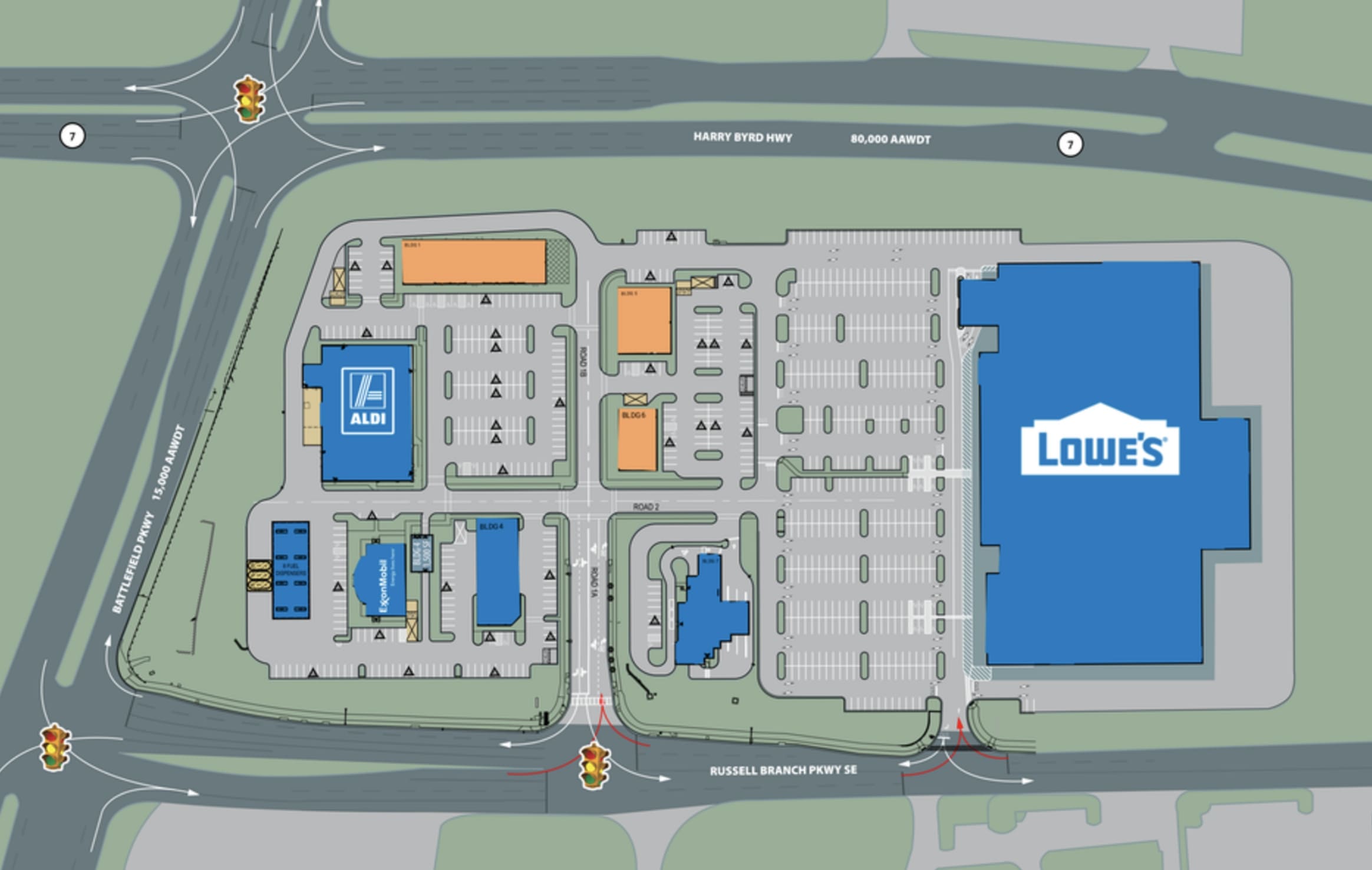 The construction on the ALDI is well underway, as seen in this photo.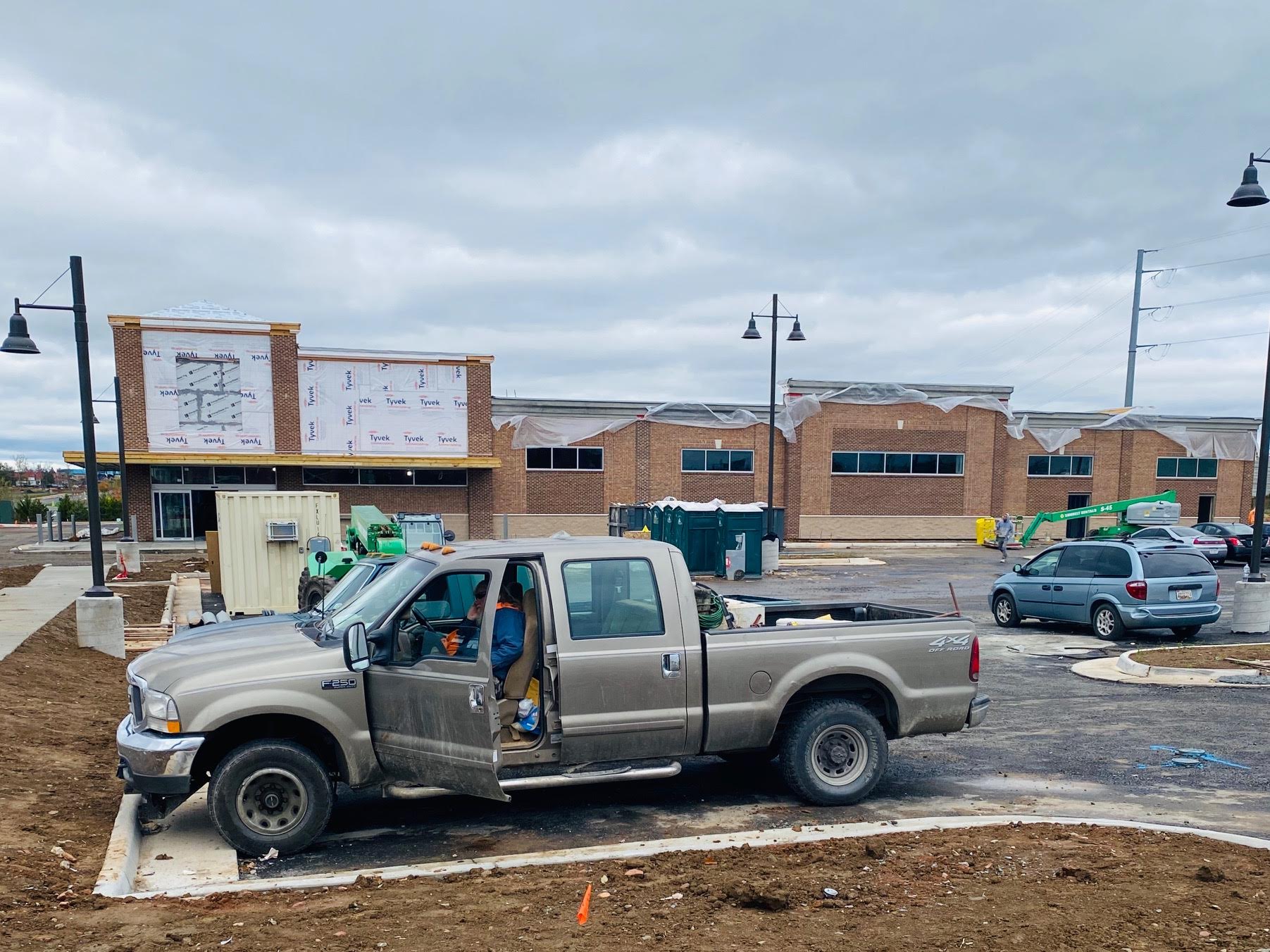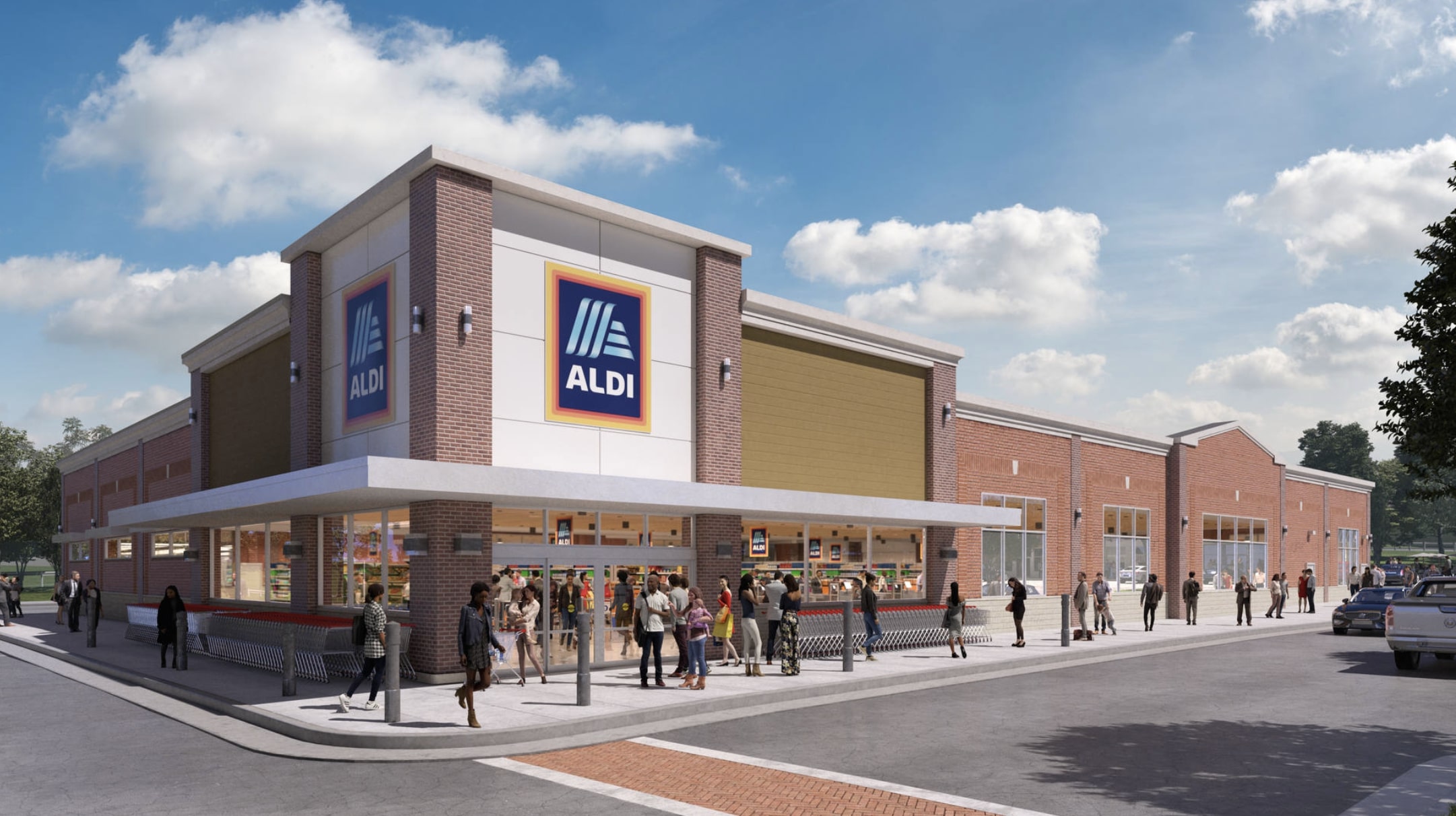 And the Virginia Tire & Auto is also going up.
Across the way, there's a big empty lot where the Brite Wash Auto Wash will go.
Meanwhile, plans call for two or three more retail buildings on the property with tenants such as restaurants, fitness centers and other shops and offices. But at last check, there were no announced additional tenants yet for the Shops at Russell Branch. Stay tuned!