A new section of the Belmont Chase shopping center is under construction in Ashburn and we have our first look at how it might be laid out. The future center will potentially include an additional  34,000 s.f. of retail space.
As most area residents know, Belmont Chase is the shopping center near the intersection of Russell Branch Parkway and Claiborne Parkway. It's the home of Whole Foods, Cava, Pazza Pomodoro, Cooper's Hawk, MOD Pizza and other shops and restaurants.
The developers have just released new materials for Phase II which is under construction on the opposite side of Claiborne. It includes a retail section fronting the road, with 105 Toll Brothers townhomes behind it. The residential portion is known as the Regency at Belmont Chase. The Burn told you about the project back in July — see our original story here.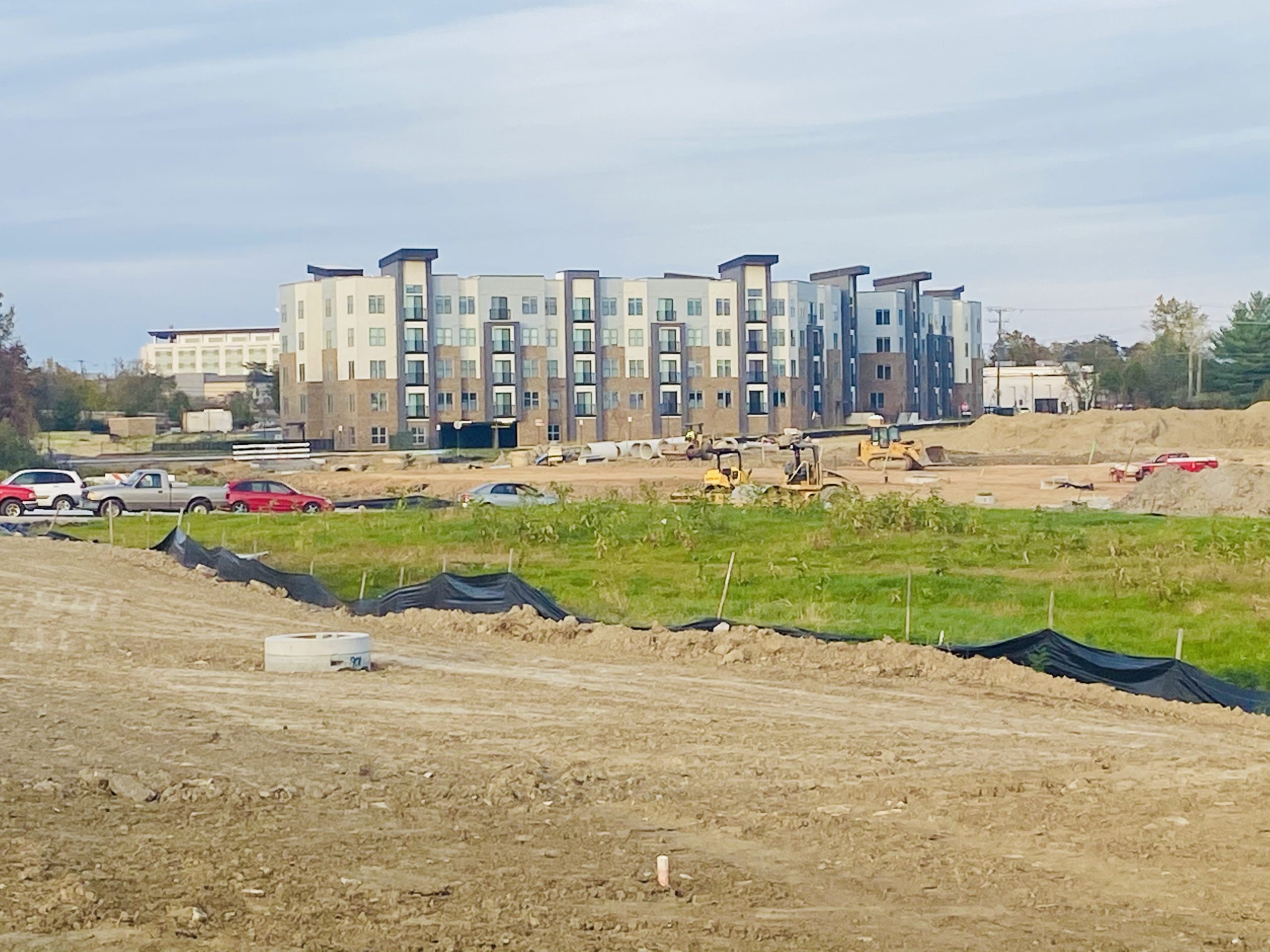 The exact layout of the retail section isn't set in stone yet. That will depend on what type of businesses and tenants are interested in the center. Based on potential layouts, a gas station and convenience store appears to be one possibility. Other tenants could be restaurants, fitness centers, medical offices and the like.