Progress on the first Black Hog BBQ & Bar location in Ashburn continues and now we have a tentative opening date. The new fast-casual style restaurant hopes to open its doors on January 4 — less than two months away.
As The Burn first told you a year ago, Black Hog BBQ is a small Frederick, Md.-based chain with four locations currently. The Ashburn Black Hog is its first in Virginia. It's going into the Riverside Square project that is under construction on the north side of Route 7 near the intersection with Ashburn Village Boulevard.
Black Hog specializes in meats of all kinds including smoked pork shoulder, pit ham, spare ribs, brisket, chicken and more. They also have chili, wings, salads, burgers and more. Here's a look at the full menu.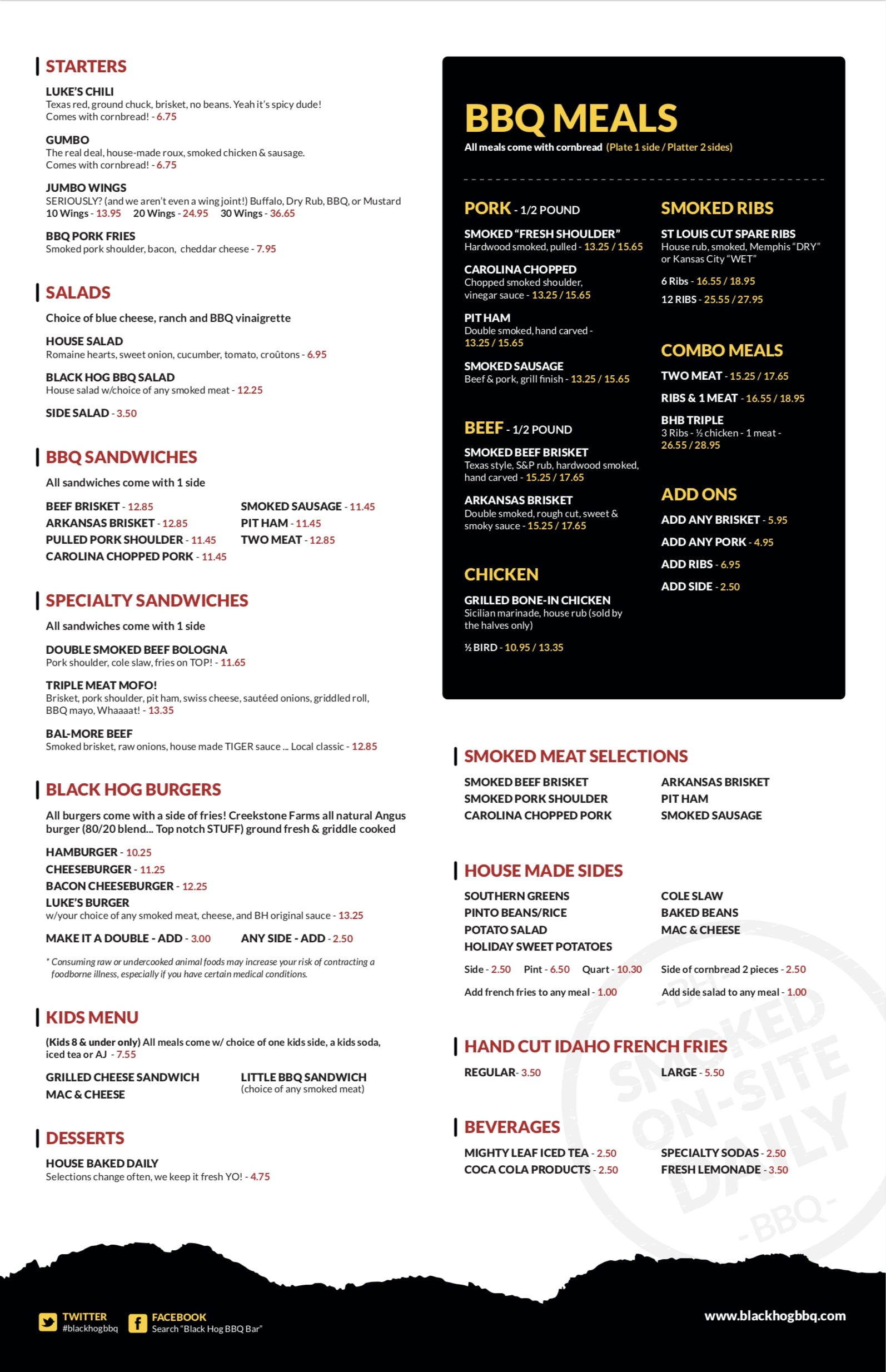 Other tenants at Riverside Square include the recently opened Texas Roadhouse restaurant as well as a planned Sheetz gas station and convenience store, a Burger King, a Sola Salons, a Mattress Warehouse and a fitness center.