Big changes over at the Dulles Town Center shopping mall in Sterling — with more change on the horizon. The mall has new owners and a new management company. And the longterm goal is to make dramatic upgrades to reinvigorate the property and the shopping experience.
Here's the background — Dulles Town Center, which opened in 1999, was previously owned and operated by Lerner Enterprises. The Rockville, Md.-based company is one of the largest developers in the DC metro area and has developed more than 20 million s.f. of real estate. However, it was announced this week that a new ownership group has taken over. And those new owners have hired a company out of Dallas called Centennial to handle all operations at the DTC as well to develop a plan to bring new life to the mall.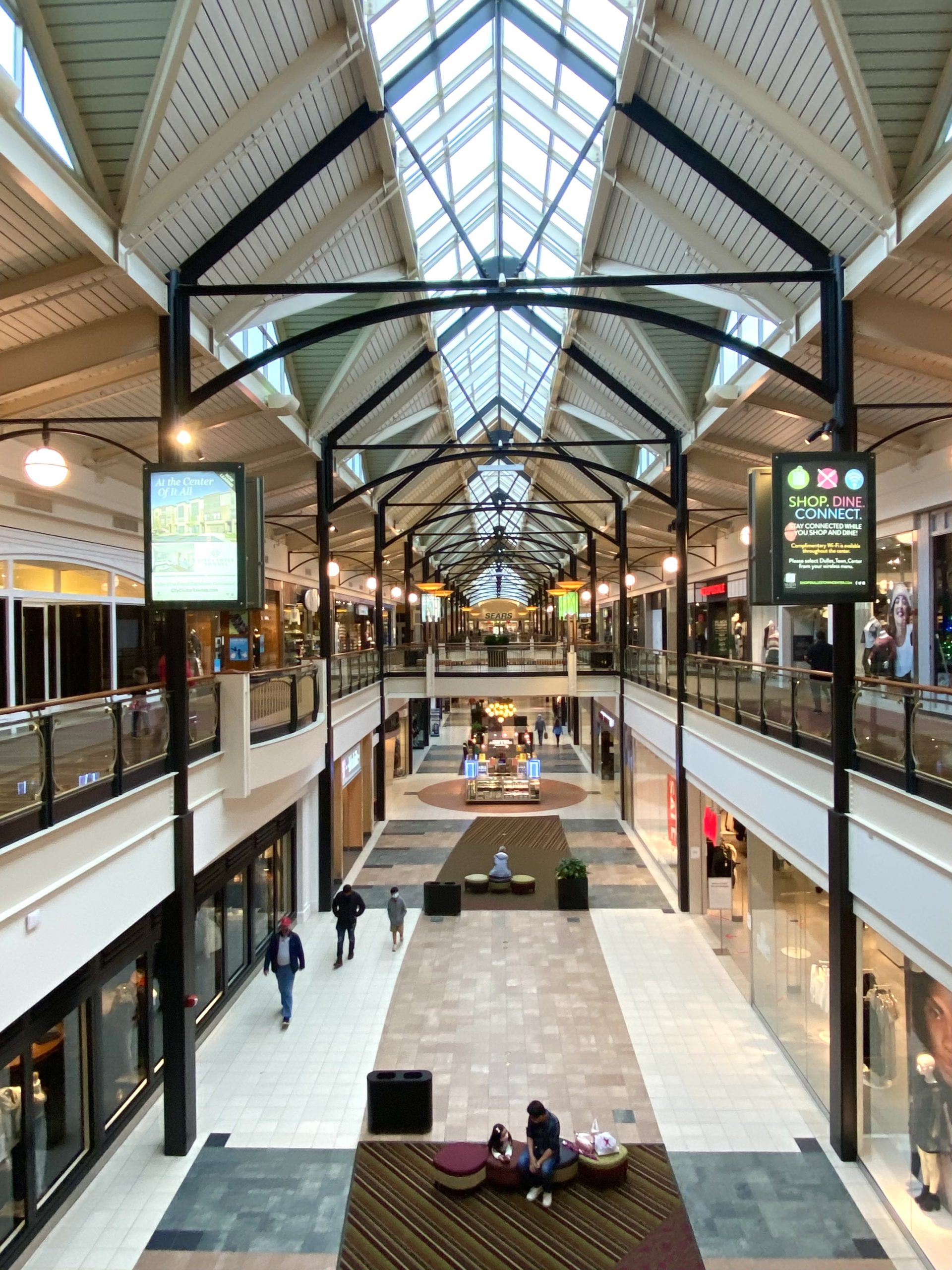 Here's where things get interesting. According to its website, Centennial is operating and redeveloping a handful of malls around the country — the Dulles Town Center being the latest. The Centennial vision calls for changing old-fashioned indoor malls into a larger, mixed use properties with many more amenities and attractions. Possibilities include:
bringing in a high-end grocery store, a hotel and other new types of tenants
adding townhomes or apartments and creating a walkable community
developing indoor and outdoor green spaces and parks for community events
a complete redesign with new decor for the interior spaces
possibly dividing up or otherwise repurposing vacant "big box" space, such as the empty Nordstrom and Lord & Taylor spots
attracting new high-end restaurants and stores
"We specialize in transforming shopping centers into redefined spaces well suited to the lifestyle of tomorrow's consumers – something we look forward to doing at Dulles Town Center as well," said Whitney Livingston, Centennial's COO in a press release.