Loudoun County parks and recreation officials have released an update on the progress of the under-construction Hal & Berni Hanson Regional Park, which is expected to open in the Ashburn area in 2022. The new park is coming to a huge parcel of land along Evergreen Mills Road south of Brambleton, and includes a skate park designed in part Wally Hollyday, who has been designing skate parks for more than 30 years.
Here's the latest developments:
Placement of concrete and installation of shotcrete (sprayed concrete) at the walls and ramps of the skate park have begun.
Ongoing work throughout the park includes earthwork, asphalt paving, curb and gutter installation, construction of site utilities, installation of underground electric, and renovation of Lee-Hanson House.
Paving of the tennis courts is now complete.
Work at the maintenance complex continues including construction of the concrete masonry unit (CMU) walls and installation of roofing and siding.
Work at the administration building continues, including the start of CMU walls and setting of the door frames.
Layout of the tee boxes for the disc golf course has begun.
Grading at the Lodge building started.
For safety and as this is an active construction site, no trespassing during construction. Security cameras were installed on the project due to evidence of construction site trespassing.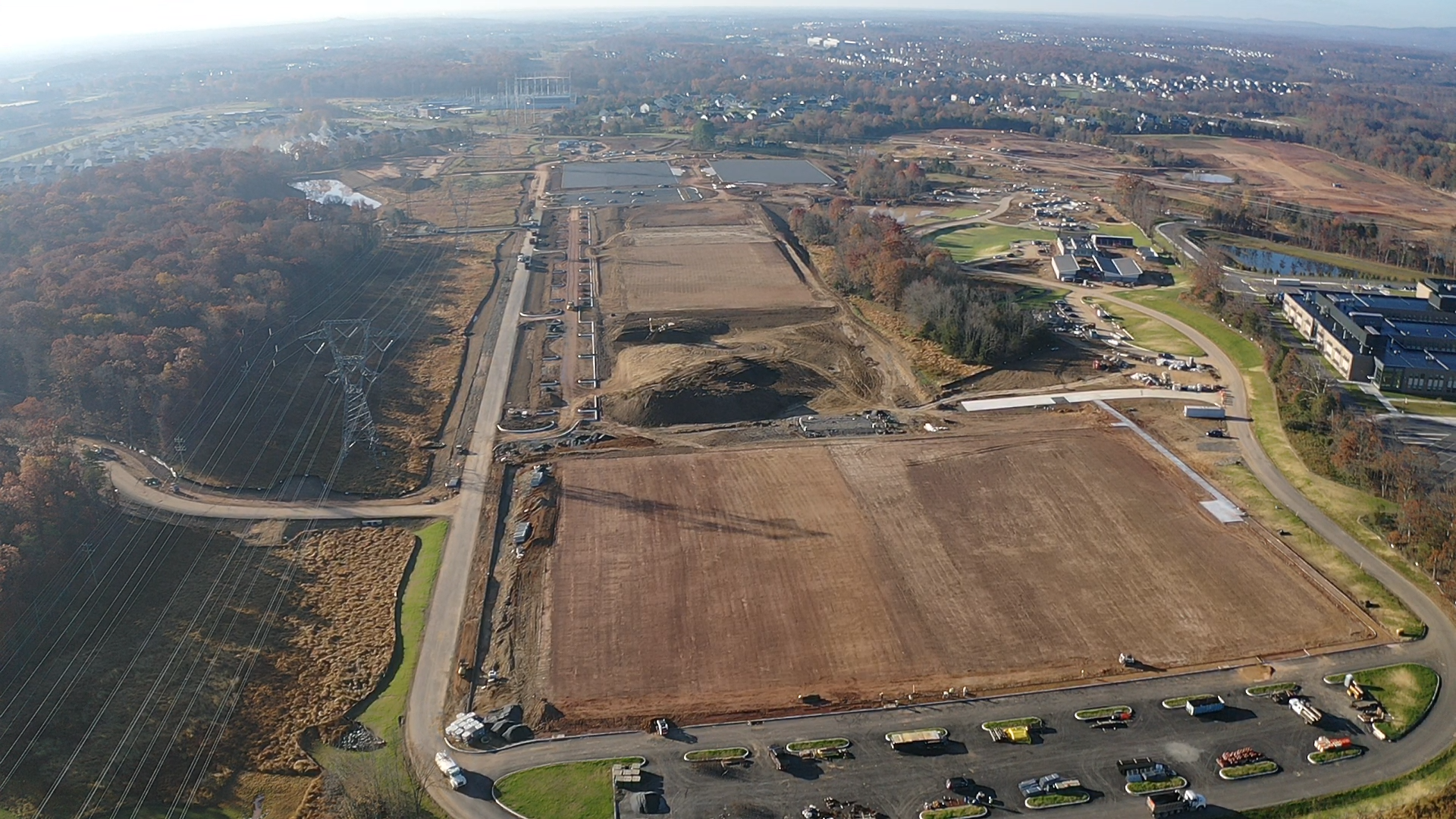 If you're not familiar with the plans for the park, it will be the latest of several large regional parks around Loudoun. The amenities it will offer will fundamentally change how many people recreate in the greater Ashburn. Here's a look at the features of the new mega-park.