An amazing new car wash is in the works for Leesburg — one that will not only clean your car or truck, but also give young and old alike something to talk about. It's called BriteWash Auto Wash and it will be under construction soon as the Shops at Russell Branch development.
Back in May 2019, The Burn told you that a car wash was in the works for the center that is under construction in front of the Lowe's Home Improvement store at Russell Branch Parkway and Battlefield Parkway. It's joining an ALDI supermarket, a Virginia Auto & Tire, a gas station, as well as other shops there.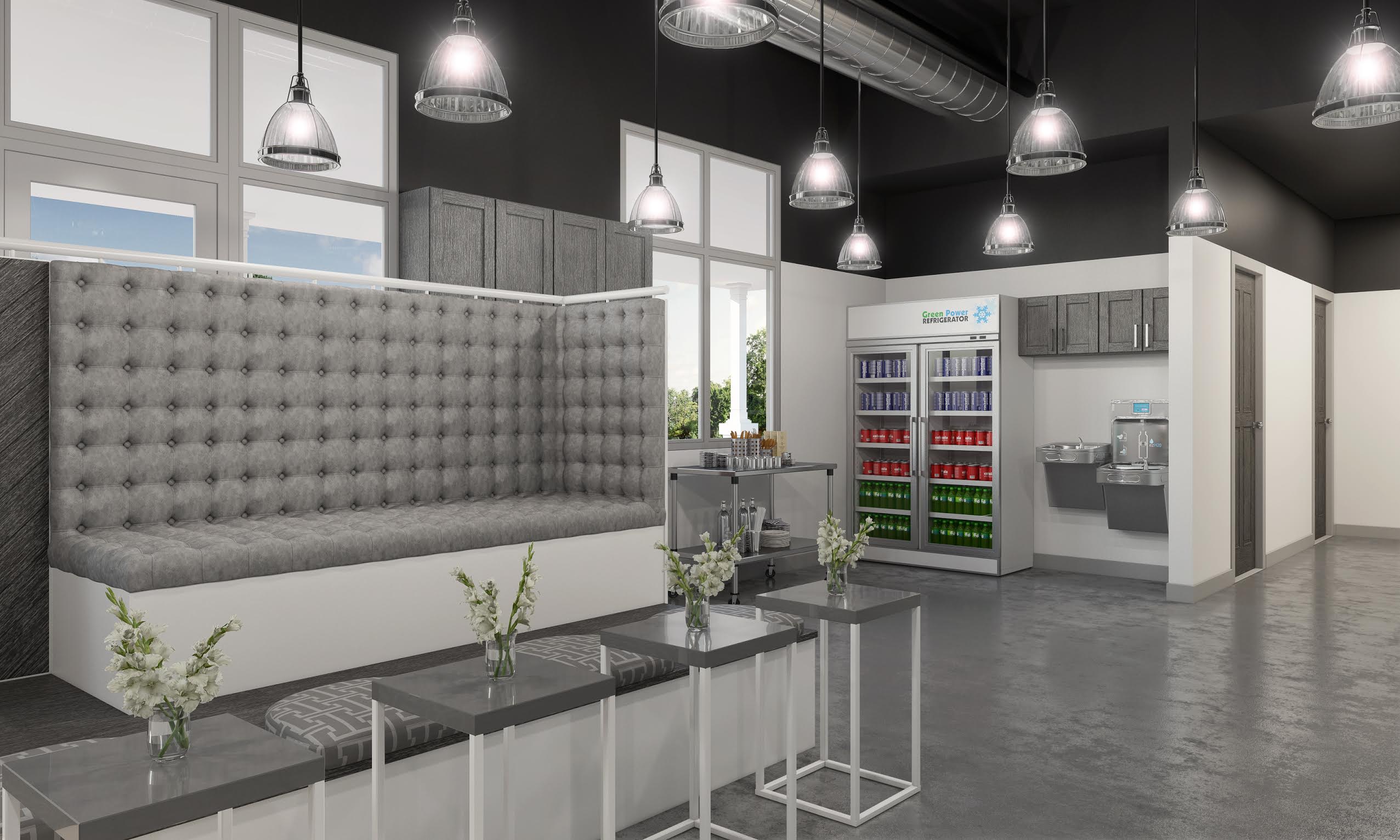 But we didn't have some of the fun details until recently, as well as some new renderings of what the BriteWash will look like inside. Planned features include:
Large floor-to-ceiling windows into the car wash tunnel, creating a "show wall" that will feature a laser light/black light enhanced look at the cascading foam cleaners
Bleacher-style booth seating so kids can see into the car wash tunnel as well
Three big 4K LED TVs tuned to a variety of programming
A shop featuring snacks and beverages, as well as freshly popped popcorn at certain times
Most intriguing, the BriteWash team is planning on having a small beer and wine bar onsite, open to all adult customers, but targeted for those who are getting more extensive services, such as detailing, that can take longer
BriteWash owner Greg Miller, whose background is in hotels, tells us it's all about bringing an extra level of service and hospitality to the customer. From well-trained courteous staff to amenities such as the TVs, shop, viewing windows and the beer and wine bar. We should note, Miller stressed that they are not trying to be a bar in the usual sense, and staff will not "over serve" customers.
Also of note, BriteWash will have an ultra-modern water reclamation system that will recover roughly 90 percent of water for reuse. They will also be using organic citrus-based cleaning products instead of less environmentally friendly chemicals.
The BriteWash site next to the Lowe's parking lot is ready and we're told construction should start by the end of the month. The owners are shooting for a Summer 2021 opening. Meanwhile, BriteWash is already working on locations No. 2 and No. 3, including one in the future Avonlea project in South Riding.