The sign has gone up at the first Loudoun County location for Sharkey's Cuts for Kids, while a second location in Ashburn remains in the works. The fast-growing brand is expanding across the country.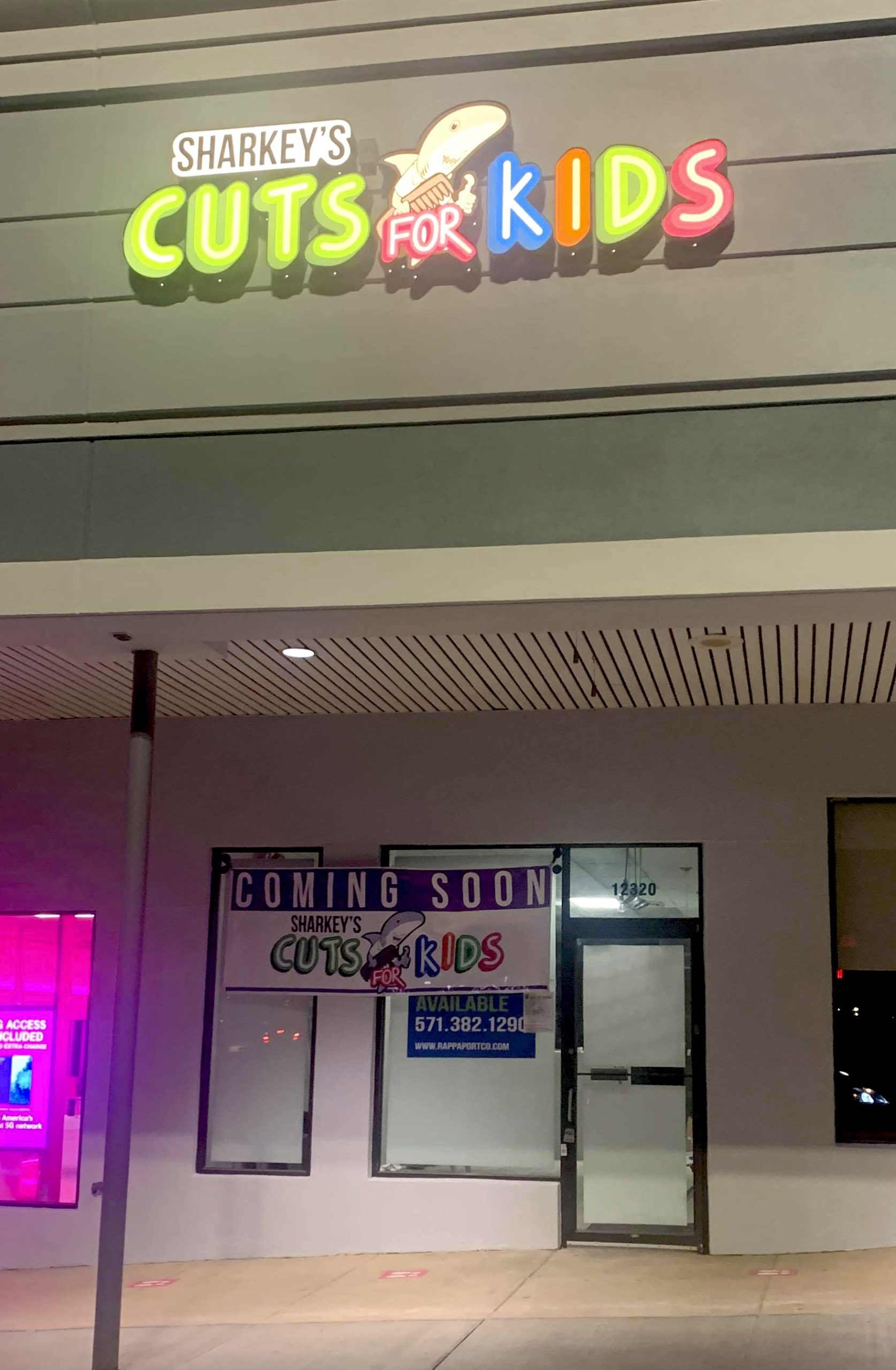 As The Burn has reported, the first Sharkey's location is opening in the Town Center at Sterling, at the intersection of Route 7 and Dranesville Road. The sign was recently mounted over the door and the location is looking at an early 2021 opening. The second Sharkey's is coming to the Goose Creek Village center at Belmont Ridge Road and Sycolin Road in Ashburn. No word yet on a timeline for that location.
Sharkey's features a colorful salon, with themed seats for little ones and TV sets for older kids, as well as gaming consoles and a tween lounge. They also offer parties for kids with lots of pampering and primping.