Jeep owners from across Loudoun headed up to West Virginia Wednesday evening to participate in the Jeeps for Georgie event taking place to lift the spirits of a terminally ill little boy.
According to media reports, Georgie is a 4-year-old boy that has come home from the hospital to spend his last Christmas with his family due to Stage 4 neuroblastoma. One of Georgie's favorite things are Jeeps, so thousands of Jeep owners from around the country converged on the Hedgesville, West Virginia area — a little over an hour northwest of Ashburn — to stage a huge Jeep parade past Georgie's home.
A group of Jeep owners met up at Loudoun Valley High School Wednesday afternoon to caravan to the event which started around 6 p.m. Another group was meeting at the Costco in Leesburg. (The photo at top shows Jeeps owners from Loudoun County headed north Wednesday afternoon.) WUSA9, the CBS station in Washington DC, and WJLA, the ABC station, were covering the event live from helicopters overhead.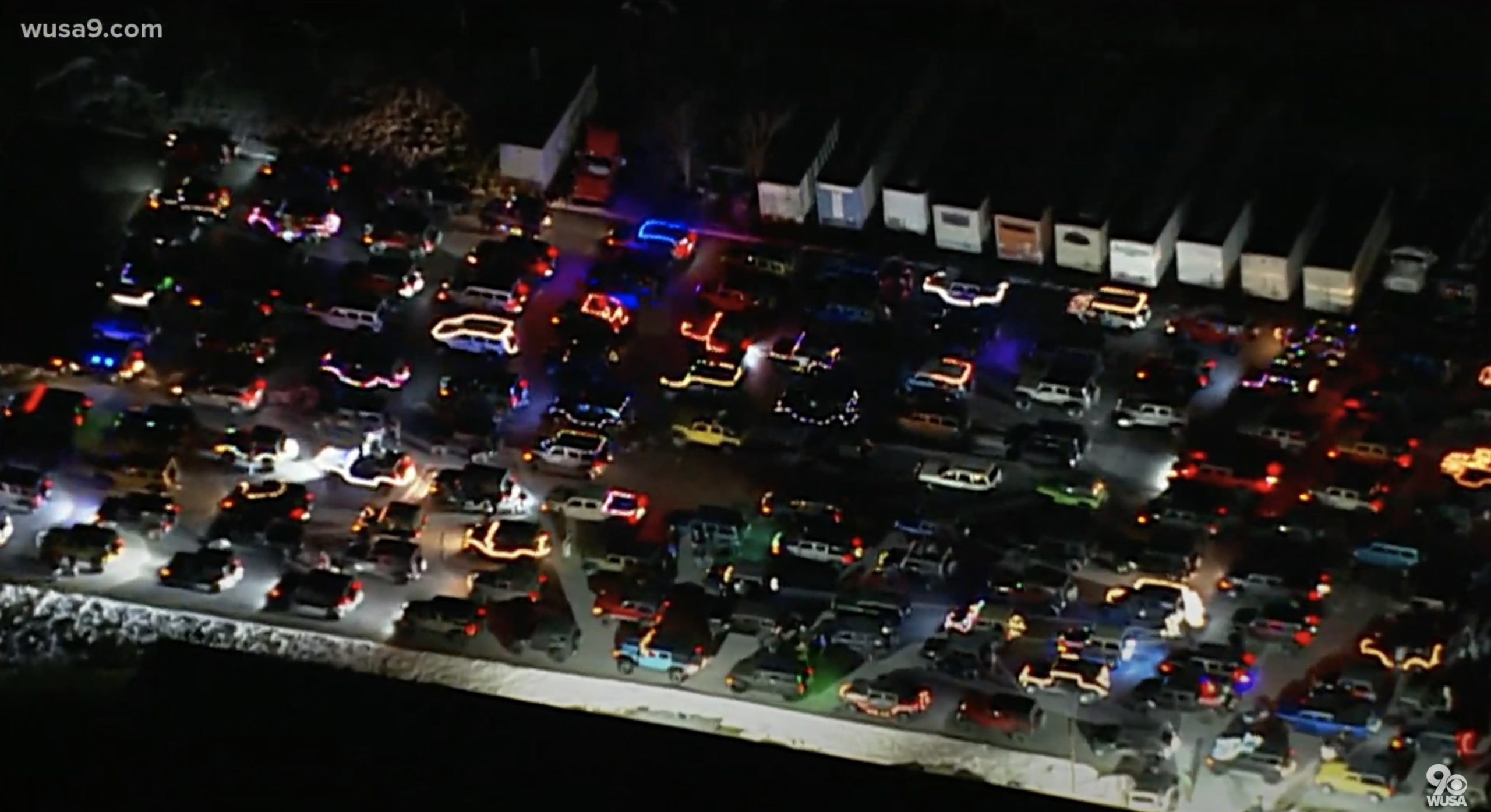 (Image at top: Courtesy Andrew Sample Photography)