(Updated 8:30 p.m. 12-28-20 with statement from Loudoun County Board Chair Phyllis Randall.)
(Updated 5:30 p.m. 12-28-20 with second statement from the Rockland property owners.)
(Updated 3:15 p.m. 12-28-20 with official statement from Loudoun County.)
(Updated 2:15 p.m. 12-28-20 with statement from the owners of the Rockland property.)
(Updated 12:30 p.m. 12-28-20 with link to judge's ruling.)
As if 2020 couldn't get any worse, today the historic White's Ferry that has shuttled travelers across the Potomac River between Loudoun County and Maryland for more than 230 years — since roughly 1786 — has ceased all operations, effective immediately. That's according to an announcement today from the ferry operators.
"White's Ferry regrets to inform the public that it will cease its Potomac River ferry operation between White's Ferry Road in Montgomery County, Maryland and White's Ferry Road in Loudoun County, Virginia effective immediately. The Circuit Court of Loudoun County, Virginia has ruled, in the case of Rockland Farm, LLC, et al. v. White's Ferry, Inc., that no public landing exists on the Virginia shoreline at White's Ferry Road and the ferry is prohibited from landing at that location in Virginia. As of the date of this press release Loudoun County, Virginia has declined to establish a public landing at that location."
Read the judge's ruling in the White's Ferry case here. The gist of the case appears to be that a wall that was torn down and rebuilt in a different position around 2004 violated the terms of the agreement between the landowner and the ferry. The landowner claims the agreement was then invalidated and that they are owed compensation or rent for the time the ferry has been operating since. The judge appears to have agreed, in part, and has set the amount owed at a little over $100,000.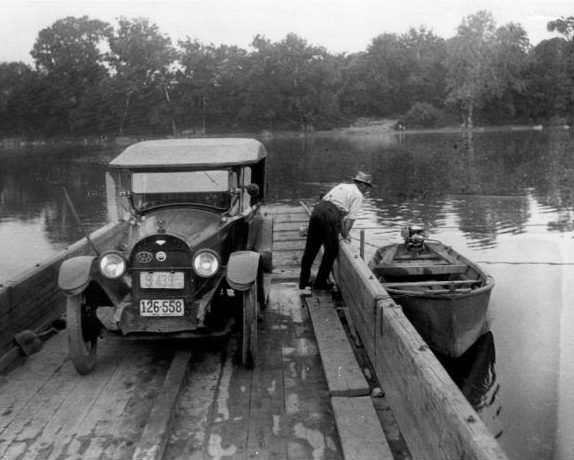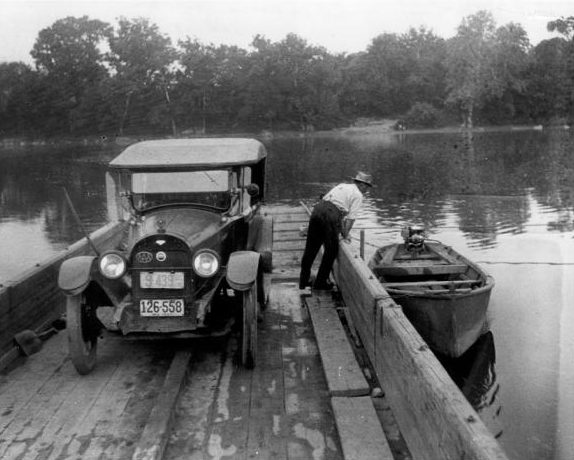 Monday afternoon, the owners of the Rockland property posted a statement on social media saying they have repeatedly tried to engage with the ferry owners and offered solutions, to no avail.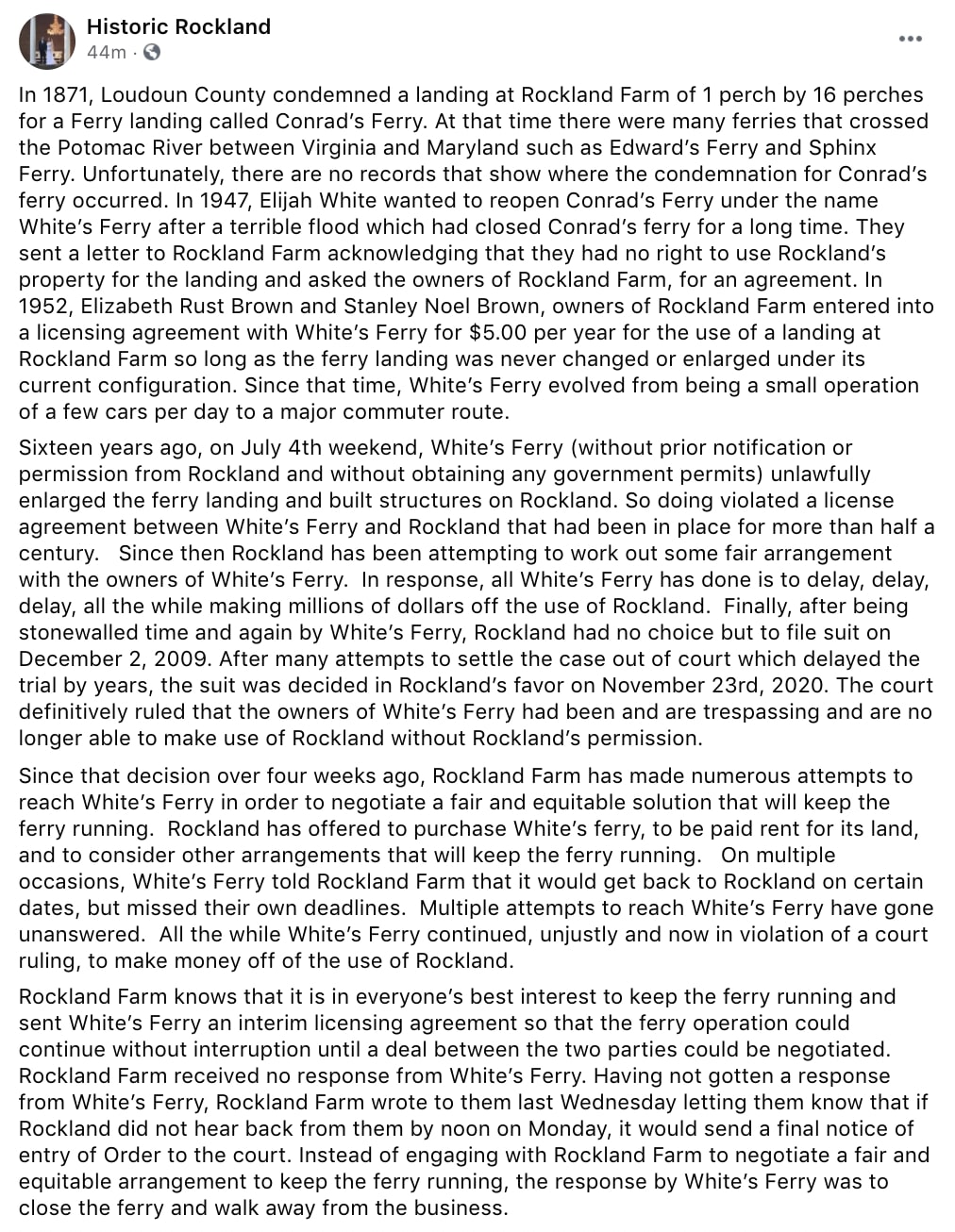 The owners of the Rockland property followed up with a second statement late Monday afternoon.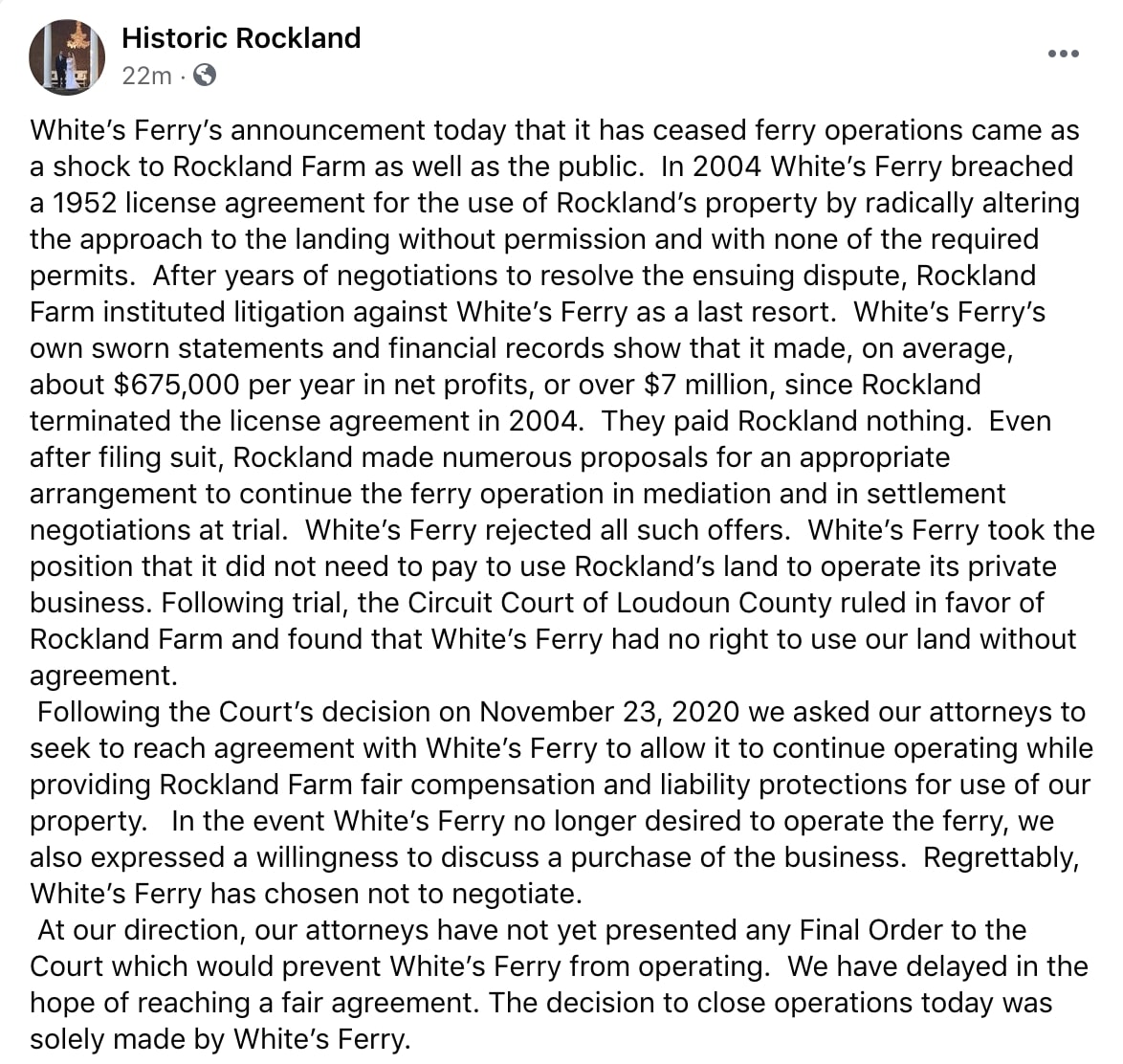 Also, Monday afternoon, Loudoun County issued an official statement about the White's Ferry situation, saying that White's Ferry itself made the choice to close today and stressing that they are concerned about the transportation implications of the closure. You can see the Loudoun County statement here.
This was followed by Loudoun County Board of Supervisors Chair Phyllis Randall issuing a statement Monday evening.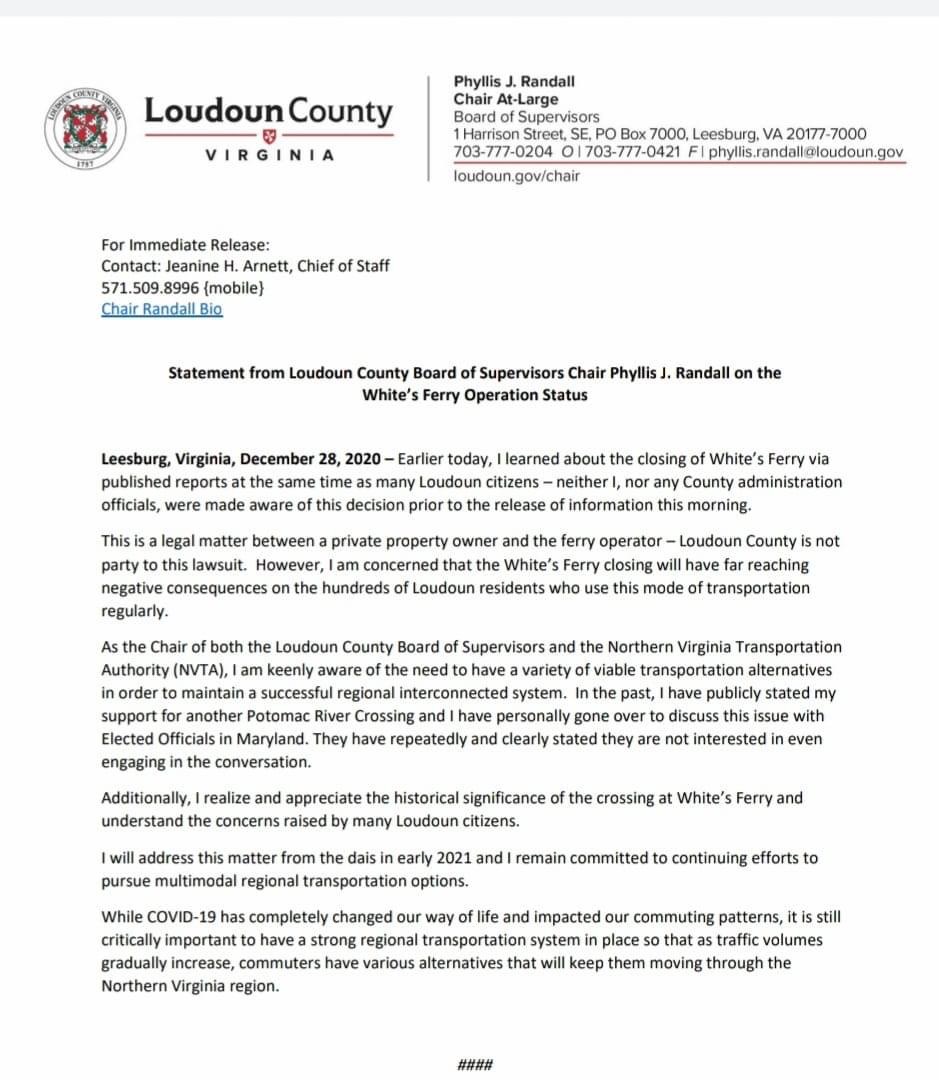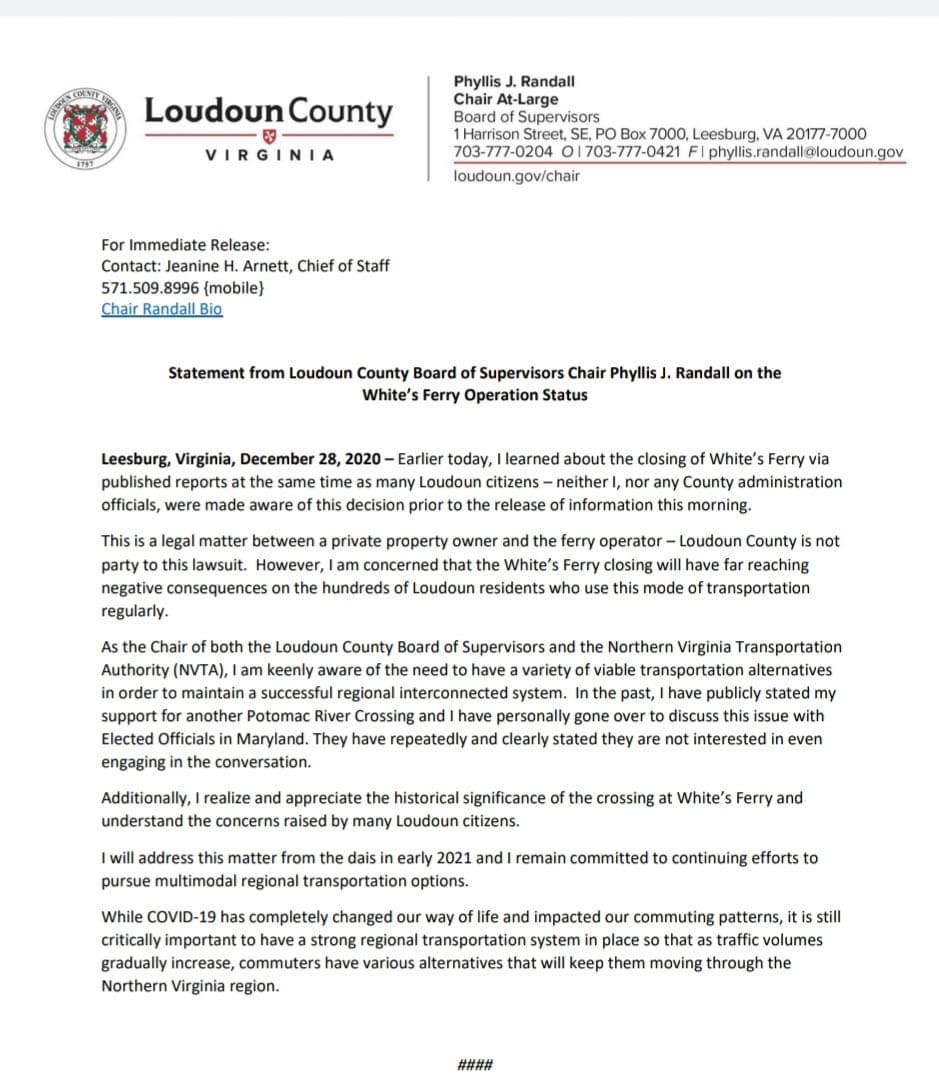 White's Ferry was the last working ferry on the Potomac River, shuttling up to 24 cars at a time back and forth from its local landing spot just north of Leesburg. Local history buffs are surely hoping area leaders can figure out a solution and the ferry can be saved.
(Image at top: Visit Loudoun)