It's no secret that the Dulles Town Center mall has been losing a lot of stores. Large, indoor malls are struggling nationwide as shopping habits change, more people order online, and so forth. The coronavirus pandemic has just added to the pain for many retailers. The latest store to give up the ghost — popular clothing retailer Abercrombie & Fitch, which has announced its DTC store will close on January 9.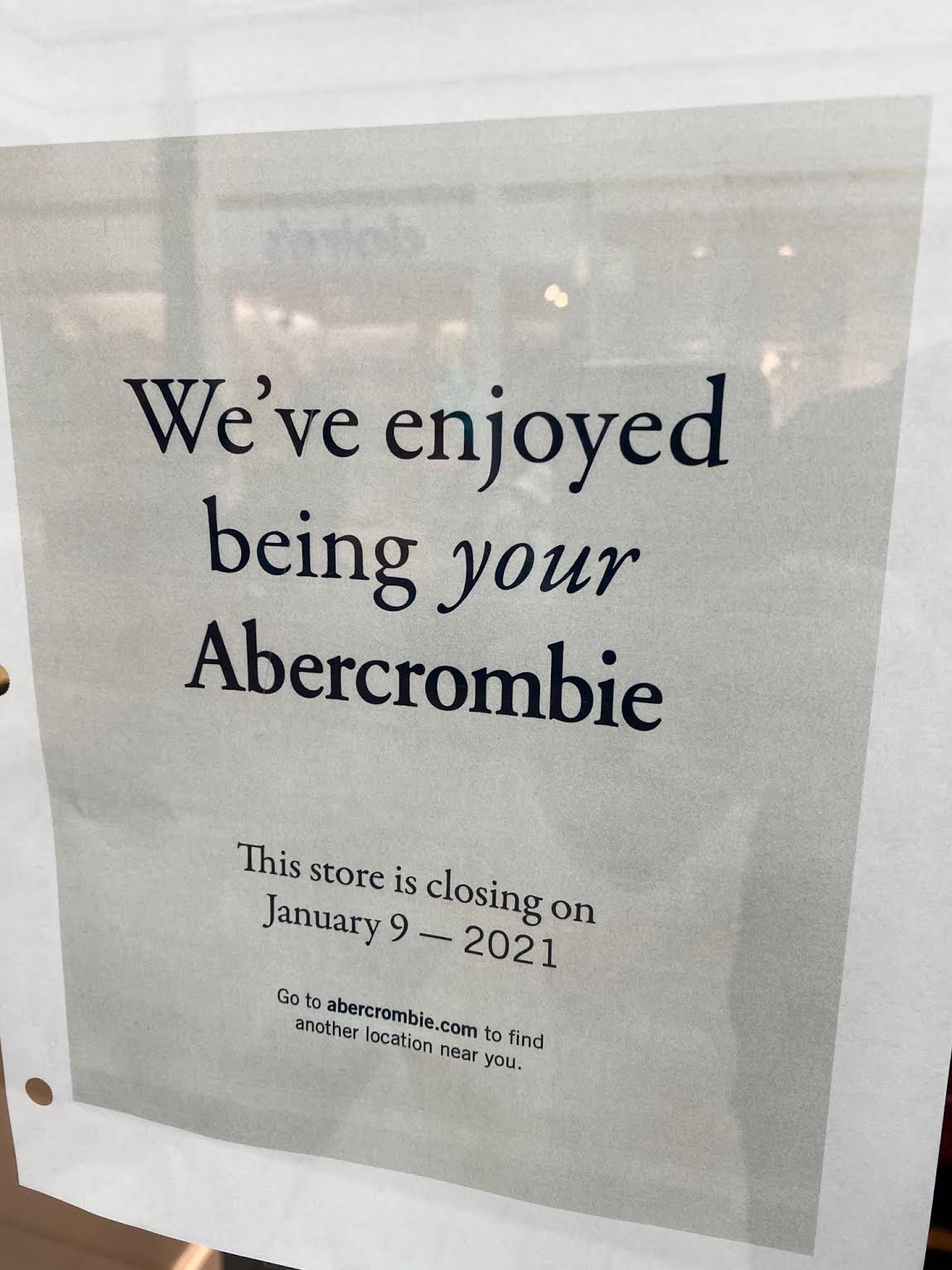 We did check — the folks at the Abercrombiee & Fitch outlet store at the Leesburg Premium Outlets in Leesburg say that store will remain open.
The Burn did a rough tally. By our count, there are approximately 28 stores that appear closed in the mall — gates down, covered over and/or signs removed. Plus two of the main anchor store spaces are vacant — the former Lord & Taylor and the former Nordstrom. Add in that the Regal Cinema is closed until further notice due to the pandemic, and roughly 25 percent of the stores in the mall are currently closed or vacant.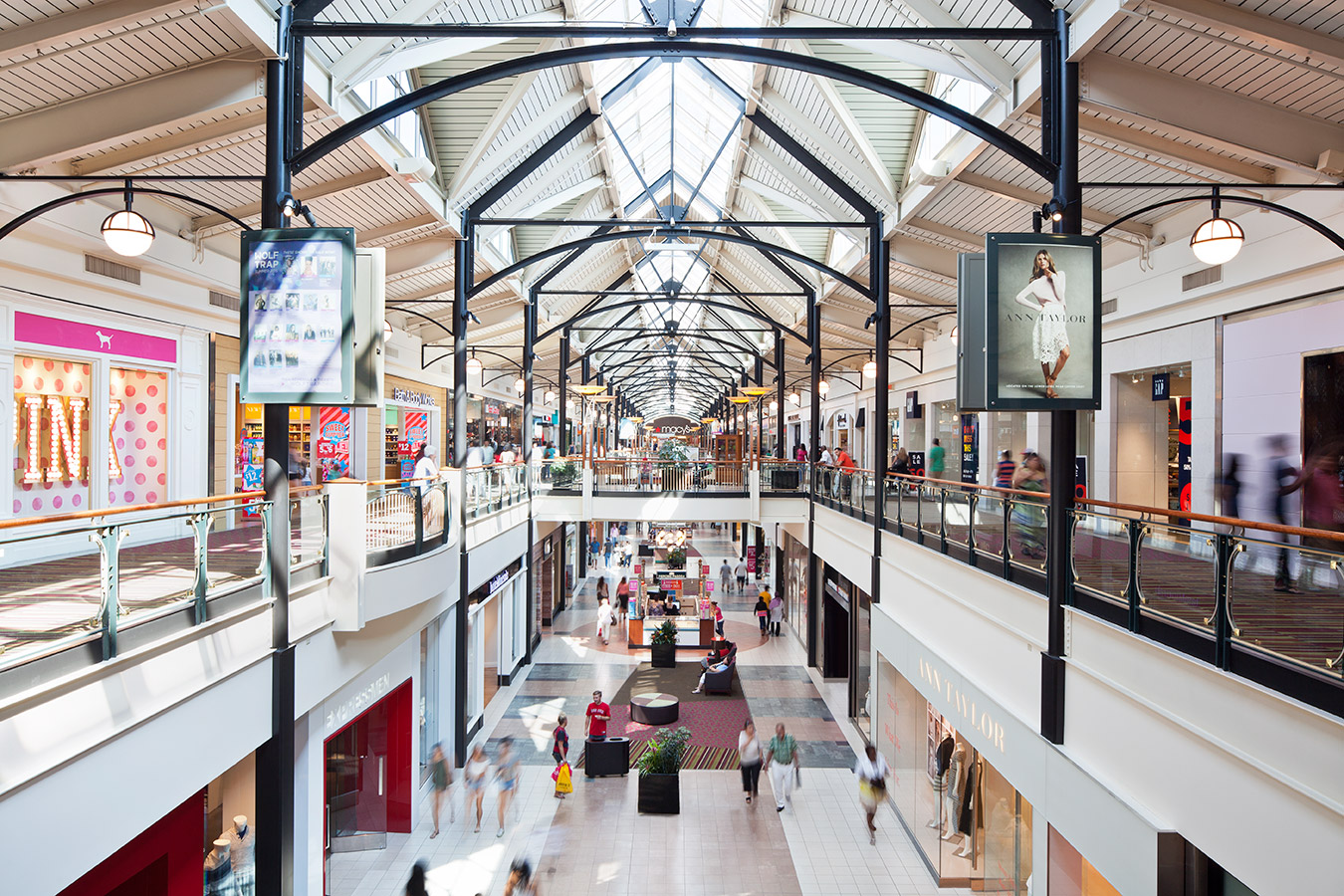 In addition, there are three stalls in the food court that appear closed, and of course, outside, several buildings around the mall are empty, including the former Macaroni Grill, the former Greene Turtle and the former PF Chang's.
As The Burn reported back in November, new owners have taken over the Dulles Town Center and a new management company called Centennial has come on board. Centennial has a vision to make over the DTC in a major way — you can see our report here. Now here's hoping they can pull it off and bring new life to one of Loudoun's main retail centers.