A new Dunkin's Donuts location is headed to southern Loudoun County — to the intersection of Gum Spring Road and Braddock Road in the Loudoun portion of Chantilly. It will be right next door to the new Lidl grocery store being built, and around the corner from the recently opened Paul VI High School. (And yes, we know Dunkin' dropped the "Donuts" from their name, but we're old school.)
The new Dunkin' and Lidl are part of a development going up on the Whitman Farm site. The center will also feature an Exxon gas station and a Virginia Auto & Tire repair shop. There is also another roughly 6,800 s.f. building going up on the site, but we aren't aware of any announced tenants yet.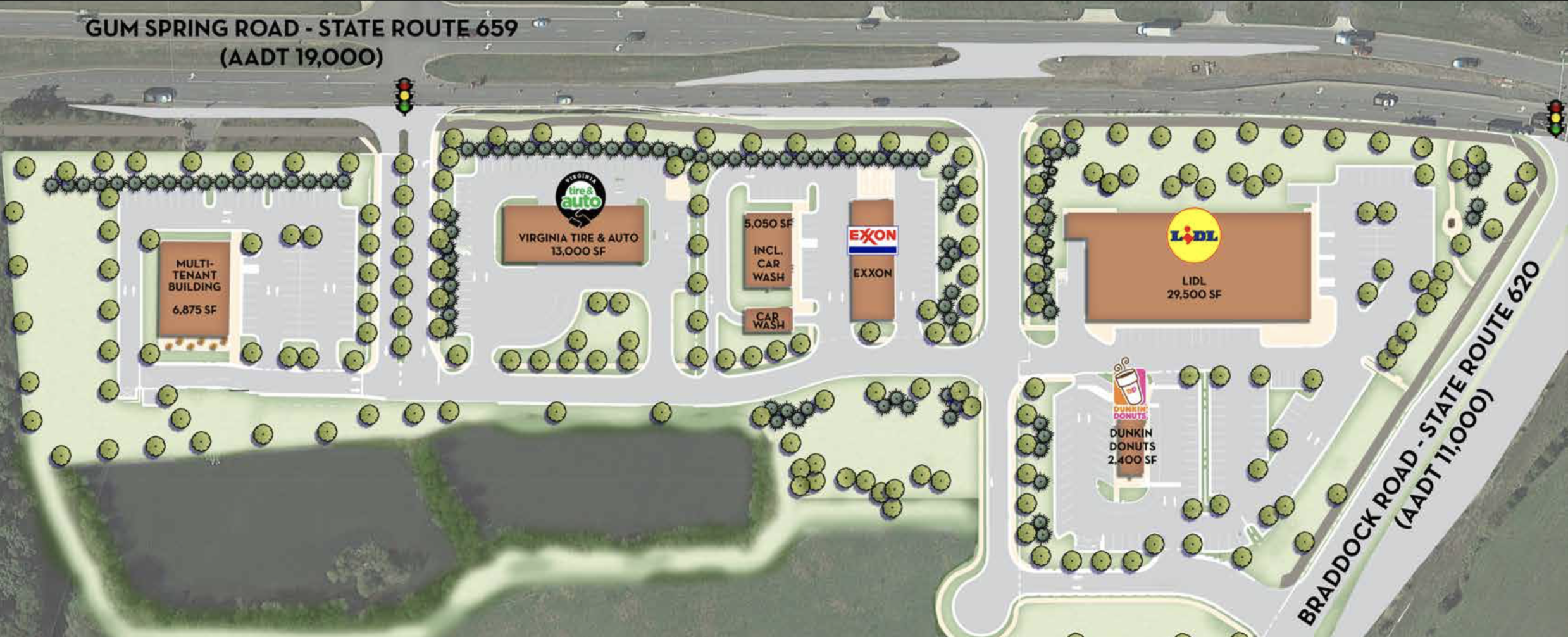 No official opening timelines have been released for Dunkin' or the other new businesses coming, but we're told they likely will be open by late 2021.