One Loudoun today confirmed that a fast-growing ice cream chain called The Yard Milkshake Bar is indeed coming to the center later this spring. The Burn first broke the news last November that a deal with The Yard was imminent. See that story here.
The Yard is taking a spot at the intersection of Exchange Street and Sprague Drive. That's directly across the street from Okada Japanese Restaurant. There are new retail shops and new restaurants coming to this section of the center so The Yard will soon be in the thick of things.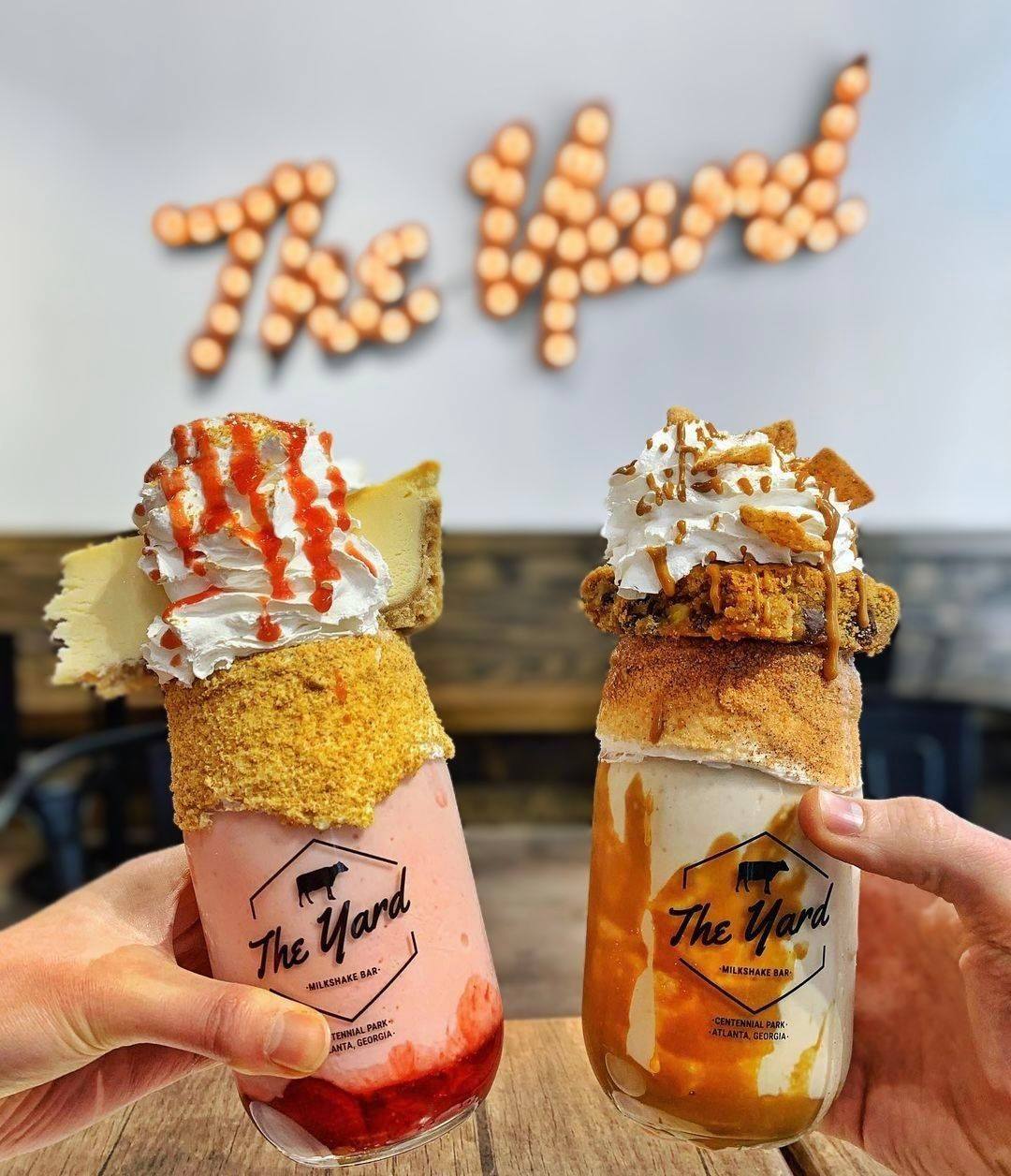 The menu at The Yard specializes in over-the-top ice cream concoctions that look like a milkshake that has exploded. They remind us of sweet versions of those crazy Bloody Mary's with chicken wings, cheeseburgers and other savory treats piled on top — only instead it's brownies, cookies, cheesecake slices and more.
The brand got a boost in popularity after it was featured on an episode of the ABC TV show "Shark Tank" back in 2019. According to the company's website, they opened the first The Yard Milkshake Bar in 2017 in Gulf Shores, Alabama. There are now 10 locations open — including one in Virginia Beach.