Yummy Pig BBQ, a popular restaurant in downtown Leesburg, is facing a long recovery tonight after a kitchen fire heavily damaged the building late Saturday morning. Fortunately, there were no reported injuries, but the restaurant is expected to be closed for months.
Here is information on the fire released by Loudoun County Fire & Rescue: "At approximately 11:20 a.m. this morning, Saturday, January 23, 2021, the Loudoun County Emergency Communications Center received a 911 call for a reported kitchen fire at a commercial occupancy located on West Market Street in Leesburg. Fire and rescue units from Leesburg, Lansdowne, Hamilton, Lucketts, and Purcellville were dispatched to respond."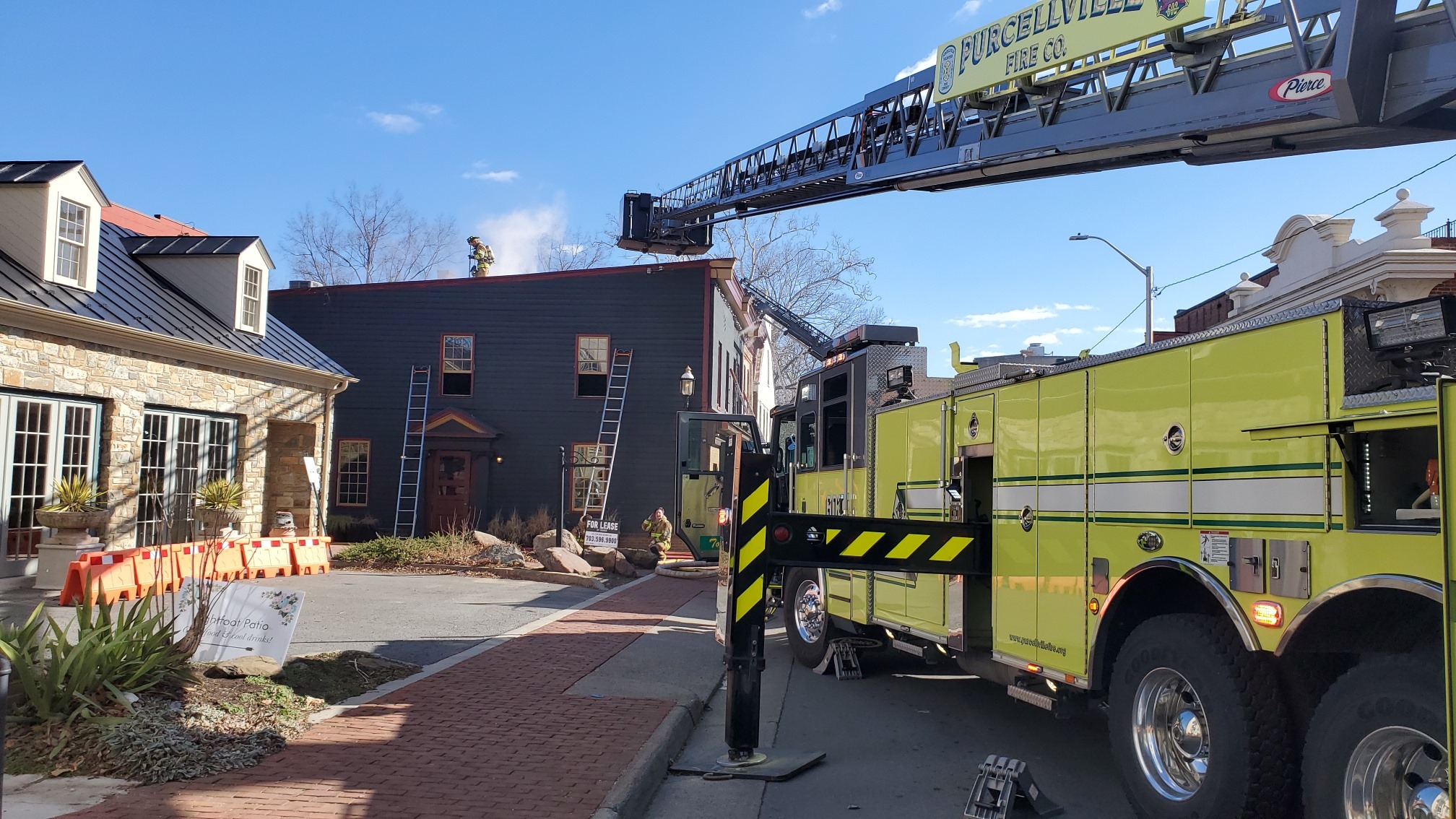 "Firefighters arrived on scene with visible smoke and fire coming from the rear of the structure. Crews quickly entered the building with hose lines to extinguish the fire as other crews searched the building for any remaining occupants and further fire spread. Additional resources were requested to support fire and rescue units operating on the scene, bringing units from Ashburn, Leesburg, Broadlands, Purcellville, Sterling, Hamilton, and Fairfax County."
"The fire was deemed under control within approximately 30 minutes of arrival of first responders. The Loudoun County Fire Marshal's Office is on scene investigating the cause of the fire. Damage estimates are pending. There were no reported civilian or firefighter injuries."
The Burn spoke with Yummy Pig owner Jim Thompson Saturday evening. He was relieved everyone got out safely, but said the building — which includes the Wild Geese Pub on the second floor — was heavily damaged. He estimates the two establishments will be closed for up to six months while they rebuild.