After waiting years for a local gas station in their community, residents in Ashburn's giant Brambleton community now have not one, but two gas stations under construction. Site work has started on a new Exxon gas station and Filling Co. Gas & Grub convenience store at the Brambleton Corner Plaza development going up near the intersection of Northstar Boulevard and Evergreen Mills Road.
The plaza is currently home to a CVS drugstore, a childcare center and a recently built retail building that is vacant so far. The new gas station and c-store are going up a on a parcel of land to the south of the CVS. Eventually, the center is slated to have an automotive shop and a fast-food restaurant as well, although that may be subject to change. Northstar currently dead ends right there, but planning is already underway to extend the road all the way down to Highway 50. When that happens, expect this sleepy corner of Brambleton to see a lot more action.
Meanwhile, just up the road at the Brambleton Town Center, the Shell gas station and Filling Co. convenience store there is well underway, with the structure currently being erected. This project is going up in the parking lot next to the Onelife Fitness center, just off Northstar.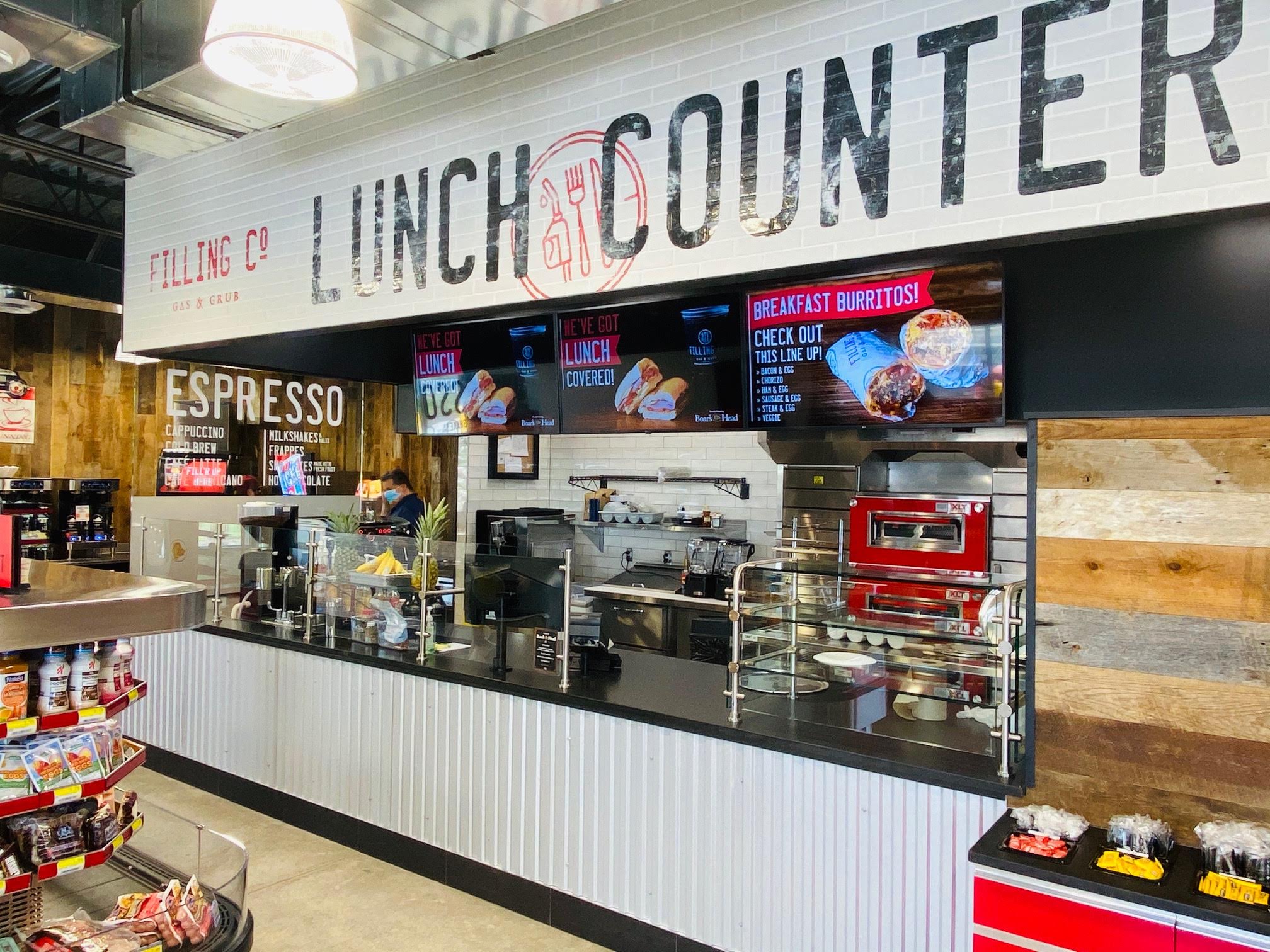 The first Filling Co. c-store opened last year on Ashburn's north side. The brand was created by the Rubino family, of local pizza fame, and the convenience stores feature a full on-site restaurant with sandwiches, hot dogs, burgers, sides and more.