&pizza, the popular Washington DC-based pizza chain, appears to be working on its first non-airport location in Loudoun County. (There are two &pizzas at Dulles International.) The Burn has learned they are likely taking over the former Sprint store at the Dulles 28 Centre in Sterling. That's at the center at Waxpool Road and Pacific Boulevard, with the Wegmans and the Target next door.
&pizza (pronounced "and pizza") was started in DC in 2012 and now has more than 30 locations in six states plus the District.
The concept is not dissimilar to the popular Mod Pizza in Ashburn, where there is an extensive menu of curated pizzas, and customers can also customize their own pizza with different sauces, cheeses and toppings. The pizza is then baked in a super quick oven. &pizza is known for their oblong-shaped pies. You can see their full menu here.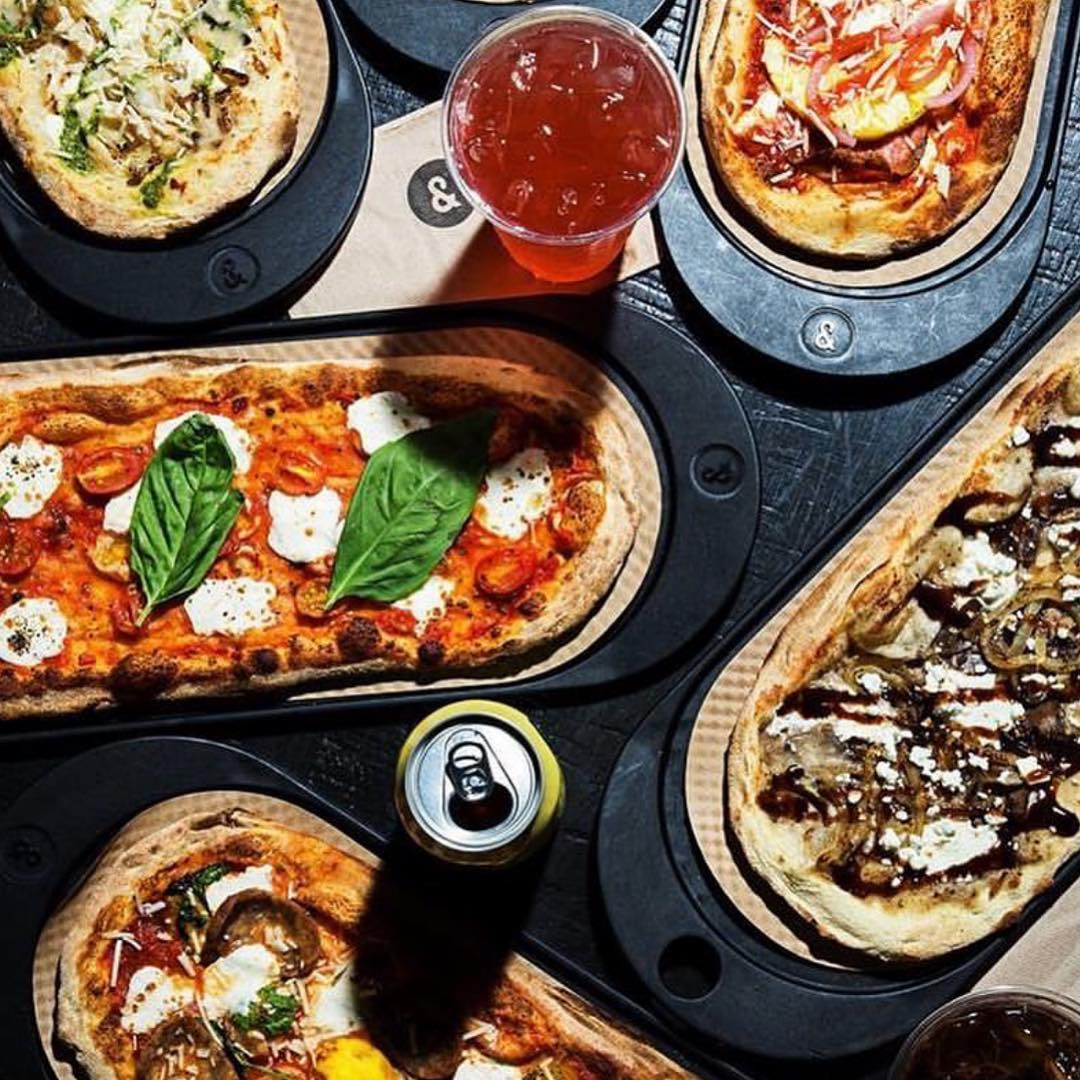 The 1,500 s.f. space that will likely become the &pizza is located in between the Chick-fil-A and the Potbelly, sharing a building with a Coldstone Creamery. We reached out to &pizza for a timeline to opening, but they said there is no definite date at this time.