The Mimi's Cafe location at the Dulles Town Center shopping mall in Sterling has been closed for weeks now, and it's looking like it is permanent — especially since they have auctioned off all the furniture and equipment. It's just the latest in a string of Loudoun County restaurants to close since the COVID-19 pandemic started a year ago.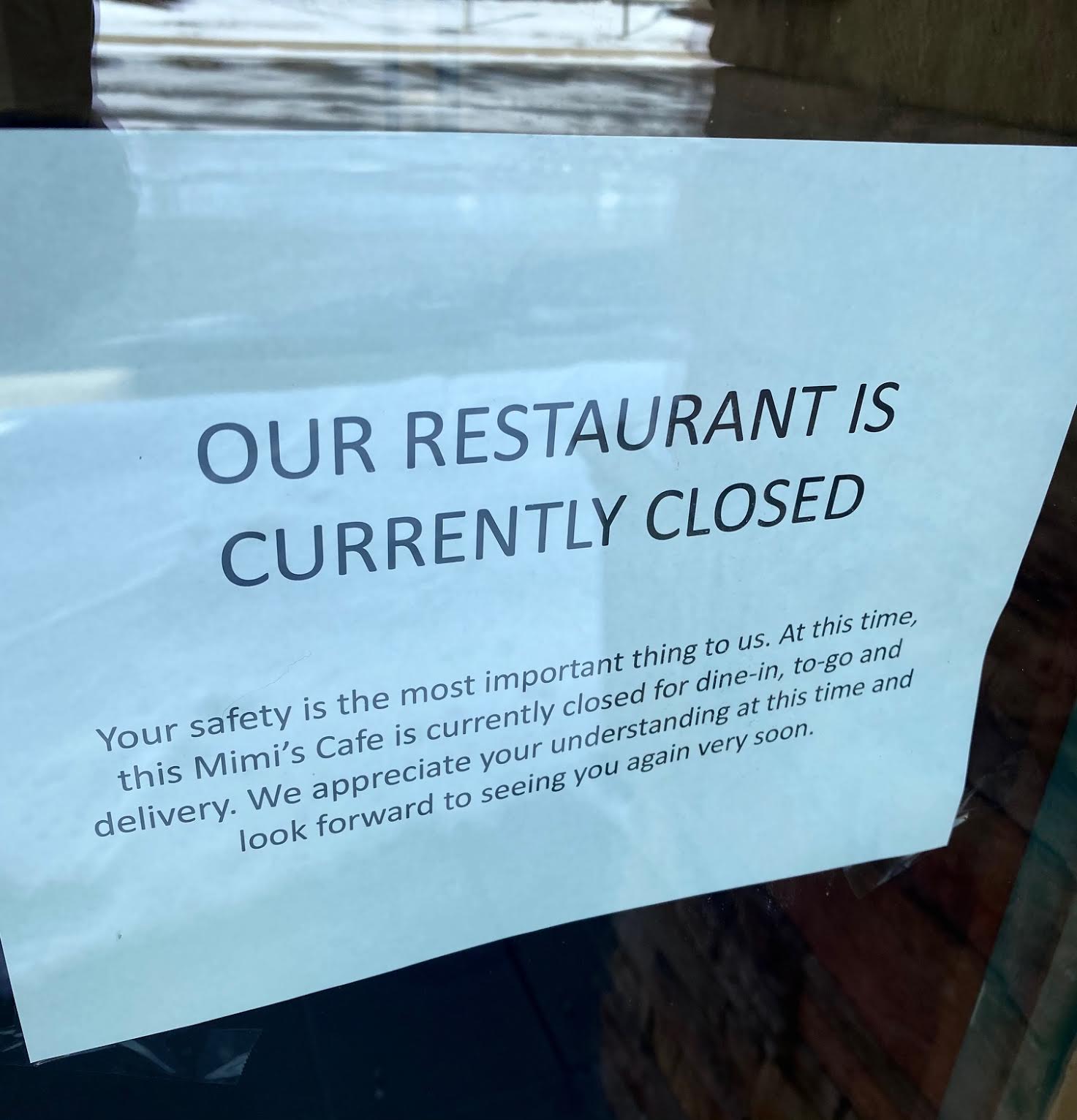 A sign on the door says the restaurant is "currently closed" which implies that at some future point, it could be open again. And the Sterling location is still listed on the Mimi's website. But the recent sale of all the FF&E (furniture, fixtures and equipment) is a pretty damning indication that Mimi's is gone for good. Also, the Google listing for the location says "Permanently Closed" and usually only an owner or manager can update that status. Multiple inquiries sent to the Mimi's Cafe corporate headquarters have gone unanswered.
The Mimi's Cafe has been a staple of the area since it opened in 2007. Unfortunately, it will join several other out parcels at the mall that have gone vacant. This includes the former Macaroni Grill location, which has been empty for years, and the former Greene Turtle spot, which is once again vacant after briefly being occupied by the Harvest restaurant.