Local Loudoun County bigwigs joined the owners and management team from the Exclusive Automotive Group to officially break ground on a new 42,000 s.f. high end auto dealership. As The Burn reported last year, the new facility will carry vehicles from some of the world's top luxury automakers — Bentley, Aston Martin, Karma and Koenigsegg.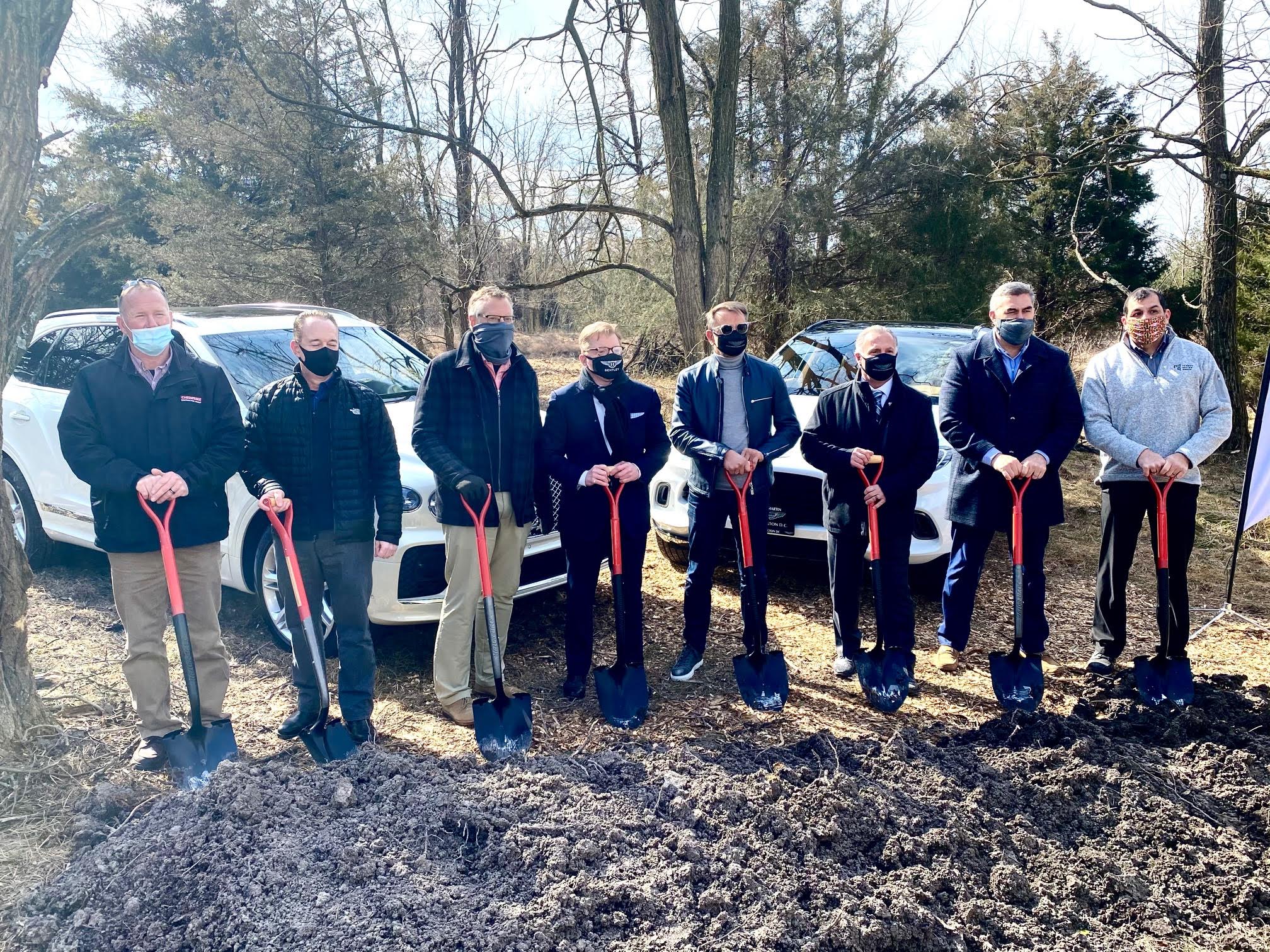 The unique $15 million two-story building will feature a 20,000 s.f. second floor showroom that will highlight more than 20 of the prized vehicles. The showroom will be visible to the thousands of drivers who pass by each day on Route 7. The dealership will also have a state-of-the-art service center, charging stations for electric vehicles, and a public space and catering kitchen that can be used for local functions and activities.
The project is underway on a parcel of land between Russell Branch Parkway to the south and Route 7 to the north. It's a few blocks east of Topgolf and just west of the Broad Run creek. It will be the new home for the Exclusive Automotive Group team, who are relocating their headquarters from Vienna in Fairfax County. Construction should be completed by May 2022.
Aston Martin and Bentley are both luxury British brands. Karma is a California-based brand while Koenigsegg is a Swedish company. These cars all usually have price points starting in the six figures and some models — particularly Koenigsegg — can run into the seven figures.