Two Ashburn moms are having a little fun with the vulture problem facing the Broadlands neighborhood. They dressed up as the unpopular birds and went on a hilarious photo shoot around the neighborhood.
Kate Amstutz and Jen DiDonato both live in the Broadlands. And Amstutz is a professional photographer, so she knows a thing or two about taking a memorable photo. "My motivation was just to make people laugh at an otherwise (crappy) situation," Amstutz told The Burn. "If you've seen the Hillside (Elementary School) playground, you know what I mean."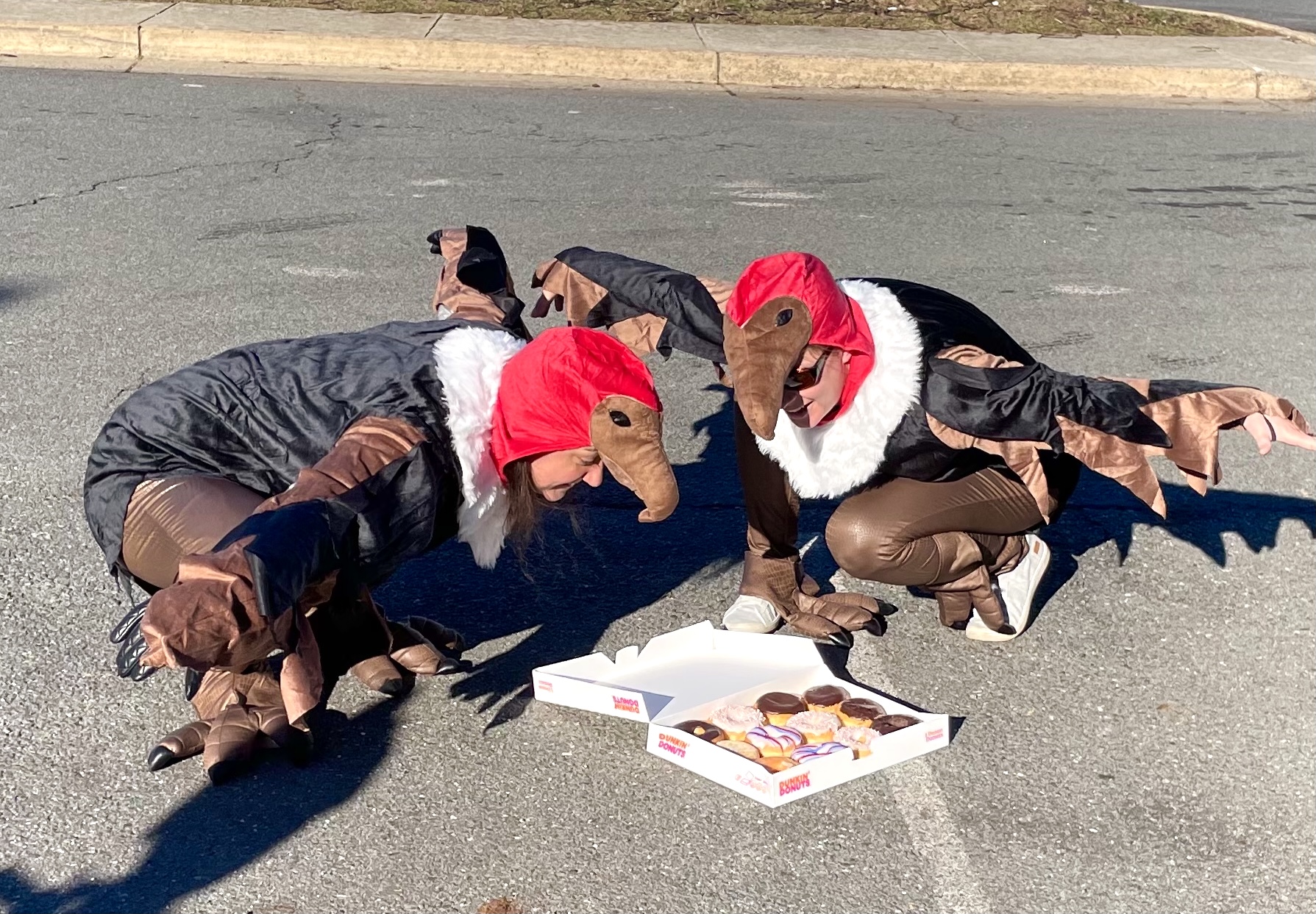 The Broadlands made headlines last week when it was announced that the HOA and Loudoun County Public Schools were bringing in experts to try and scare away a large flock of vultures that has settled in the neighborhood.
Residents say the vultures — 150 of the birds or more — defecate on rooftops and playground equipment and damage buildings and vehicles by picking at rubber parts. You can see our coverage of the problem — and a response from a local wildlife expert — here.
Amstutz says she found the costumes on eBay and calls them "the best impulse purchase of my life." Enjoy the rest of the photos below.