A new farm winery is in the works for the Aldie area and it will be just a short drive away for wine lovers in the Ashburn, Leesburg and South Riding/Stone Ridge communities. It will be called Old Farm Winery at Hartland and will be located on Fleetwood Road, southwest of Brambleton.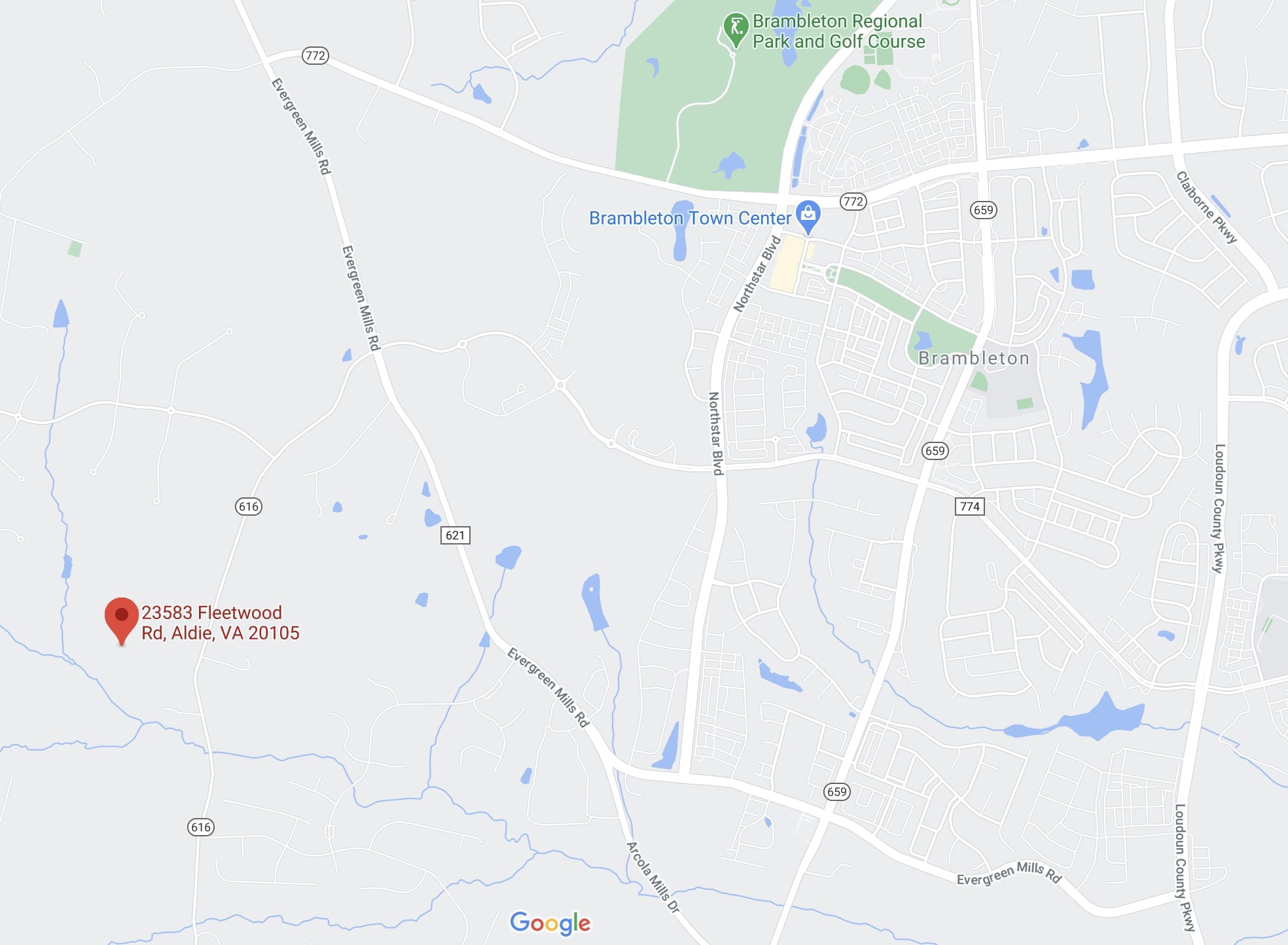 "The winery sits on one of the oldest farms in the Loudoun county, dating back to the 1700s and will feature a charming restored farmhouse and other historic buildings," reads the nascent Old Farm Winery website. "We're hard at work planting vineyards, building and renovating the structures new and old, and preparing our Virginia wines to bring you an authentic farm winery experience, right here in Loudoun County."
The Burn spoke with Carrie Smith Abell, who was the last resident to live in the farm house on the property. She has spoken to the developers of the Old Farm Winery and says not only is the house being saved but also an old timber and peg barn that she believes dates back to at least the early 1800s. She shared a couple of photos of the farm house, taken on the last day she lived there two years ago.
According to several sources including publicly available documents, the new operation is coming from the same folks who operate the Winery at Bull Run in Centreville. That winery is a popular destination for socializing as well as special events, including parties and weddings.
There's no official opening date yet for the Old Farm Winery at Hartland, but we understand construction has been underway for several months now. It will be nestled up against the new Hartland residential neighborhood being built in the area by Van Metre. The website says they are looking to open the winery sometime this summer.