(This article is from the pages of our partner publication, Ashburn Magazine.)
Jonathan Ball had a big year planned. He and his partners had just opened the One Loudoun location of the restaurant brand City Tap at the end of 2019, and the hot new restaurant was primed for growth. Even more exciting, Ball was going to open his own, separate restaurant upstairs — a classic American tavern unlike anything else in Ashburn. He was calling it the Lost Fox Hideaway and planned on opening it in early 2020. And then the world turned upside down.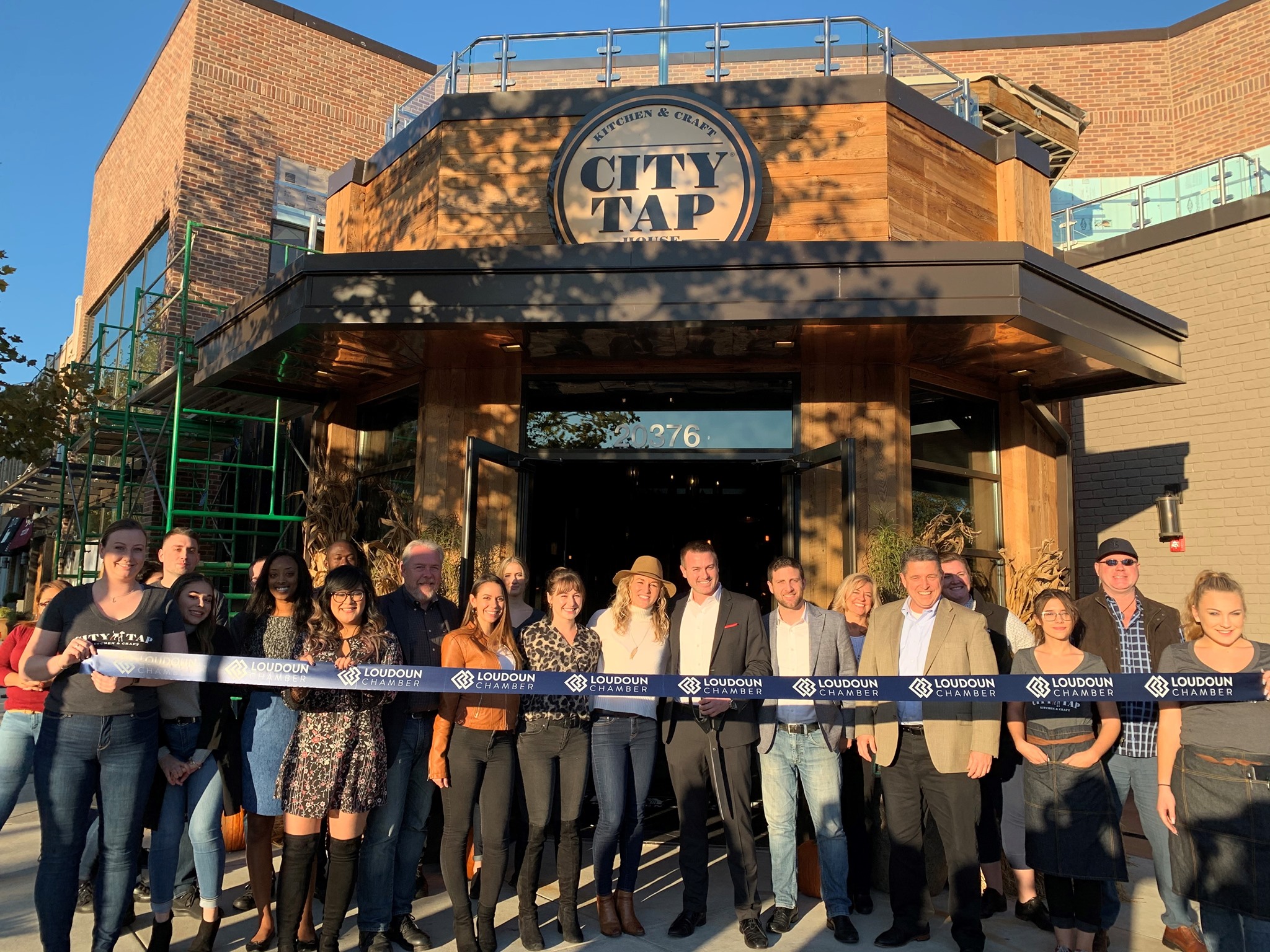 "I first heard about the pandemic in mid-January," Ball recalled. "At first it seemed like a far-off issue that wouldn't materially affect things here in the U.S. But then the spread progressed." As everyone now knows, that spread continued, out of control, across America and the world. Everyone's lives were affected — from the tragedy of lost loved ones to lost jobs, lost graduation ceremonies, lost vacations and lost time with family and friends. The restaurant industry saw one of the biggest impacts. Tens of thousands of restaurants across the country temporarily closed as everyone tried to make sense of how to live in a pandemic. "It was clear this would be much more than a blip on the radar," Ball said. The fallout was quick — it was literally sink or swim.
Many restaurants, including Ball's City Tap, pivoted to a focus on carry-out food, family meals and delivery options. When they were allowed to welcome guests back in reduced numbers, few people wanted to be inside, so outdoor dining spaces were set up on sidewalks and in parking lots. Blue Ridge Grill in Ashburn Village scrambled to build a new terrace by its front door. Leesburg officials even closed off a main street in the downtown to allow diners to eat outside. Facebook groups popped up to help promote local restaurants and encourage patrons to support them through the crisis. As the year wore on, restaurants started adding "ghost kitchens" — entirely separate menus being offered from their kitchens — as a way to increase revenue.
Tony Stafford, owner of the Loudoun County's three Ford's Fish Shack locations, recalls the panic that set in as daily revenues plummeted by 85% in the early weeks of the crisis. "We realized that we had to figure this out fast or we were going to lose everything," he said. "I gave myself 72 hours — and then I called together my 21 salaried managers on a conference call. It was scary. I shed some tears. We were going to have to furlough all the hourly employees — 140 people roughly — all the cooks, servers, hosts. The managers were going to be kept on and become the cooks, the greeters and the order-takers."
Stafford and his team did their best to work with their laid-off employees to help them receive assistance and make sure they were OK. Sadly, other restaurants soon started to close. Whether they were already in a precarious position pre-pandemic or whether the new restrictions were just too much for them to bear — local news seemed to be filled with restaurants shutting their doors.
In the Ashburn area alone, we lost Spinfire Pizza at One Loudoun, District Pollo in Old Ashburn, Il Dolce in the Broadlands, Chai Coffee Cafe at Loudoun Station and Sugar Shack in Lansdowne. Further afield, big guns like PF Chang's at the Dulles Town Center and both of the county's Ruby Tuesday locations called it quits. Even the iconic Mokomandy in Sterling — regularly named one of the Washington D.C. area's top restaurants — said goodbye.
"Honestly, it's just heartbreaking," said Krissy Coffey. Coffey is the general manager at Scotto's Rigatoni Grill in the Brambleton Town Center. Her pizza and Italian cuisine restaurant was one of the lucky ones. Pizza restaurants and restaurants that were already set up for delivery have proven to be some of the most resilient during the pandemic. "We had delivery already set up in-house, and we have a pretty big area that we serve," Coffey said. "We have actually done really well throughout it, thank God."
As 2021 gets rolling, the general mood in the restaurant industry seems to be one of optimism — that the worst is past. As of late February, infection numbers were dropping around the country, the number of people vaccinated was growing and a tumultuous presidential election was behind us. Plus, warmer weather is on the horizon.
Still, Stafford says, the struggle is by no means over. He's been meeting with other local restaurant owners each month to compare notes, share ideas and help each other. "Obviously, we are getting better. Every day, I'm hearing better news," Stafford said. "But no one is back to normal. A lot of us are 30% down in sales, and that 30% can represent 100% of the profitability."
Meanwhile, Jon Ball waited nearly a year to open his Lost Fox Hideaway — a decision he said broke his heart every single day. But this January, Ball finally started a "soft opening" — allowing small groups of guests to come to his restaurant by reservation only, for seating on the tavern's two outdoor patios overlooking the heart of One Loudoun.
"When you're opening a restaurant, you only have one chance to do it right," Ball said. "The environment seems to be improving. My hope is that we can do our part and remind everyone what it feels like to be excited to go to a local restaurant and feel normal again."
(This article is from the pages of our partner publication, Ashburn Magazine.)