In what must be some of the fastest construction ever, Brambleton's first gas station has risen at lightning speed and could possibly open within the next month. Meanwhile, the Ashburn neighborhood's second gas station a few miles to the south appears to be already halfway done.
We're talking about the two new Filling Co. Gas & Grub gas stations and convenience stores under construction in Brambleton. For years, residents in the fast-growing community have wondered when they would get their own gas station, usually while they were driving to the nearest ones in the Broadlands or at the LoCo Parkway exit off the Greenway. Now, with two under way and rumors of more planned, Brambletonians need wonder no more.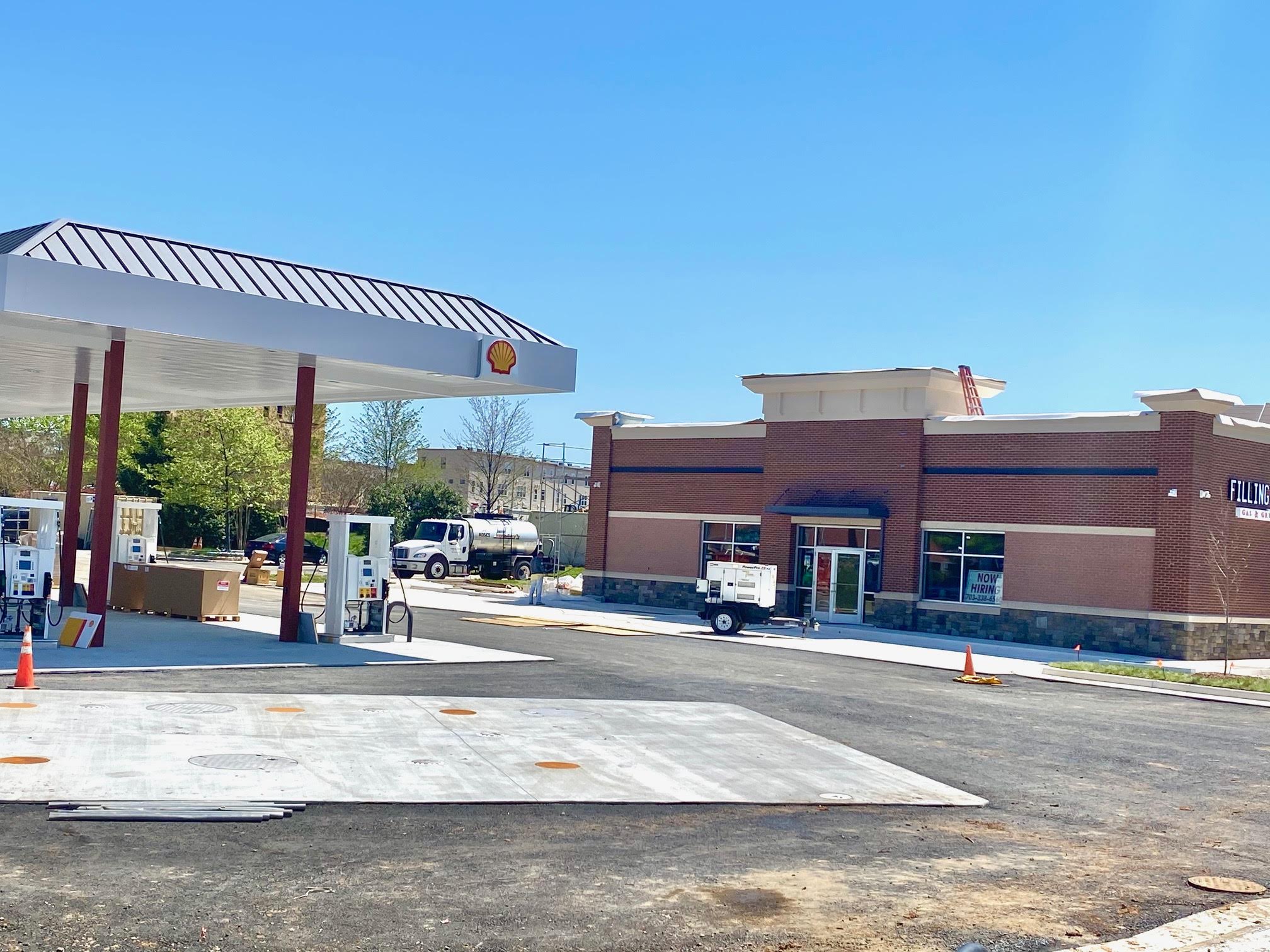 Signs were installed today at the Gas & Grub location at the Brambleton Town Center. It's just off Northstar Boulevard next to the Onelife Fitness. While there's still a lot of work to do, we're told a possible target opening date for that location is May 14 — less than month away.
Meanwhile, a few miles south at the new Brambleton Corner Plaza center, the gas canopy frame is up and the shell of the building is built as well. This location will be the third Gas & Grub in Ashburn.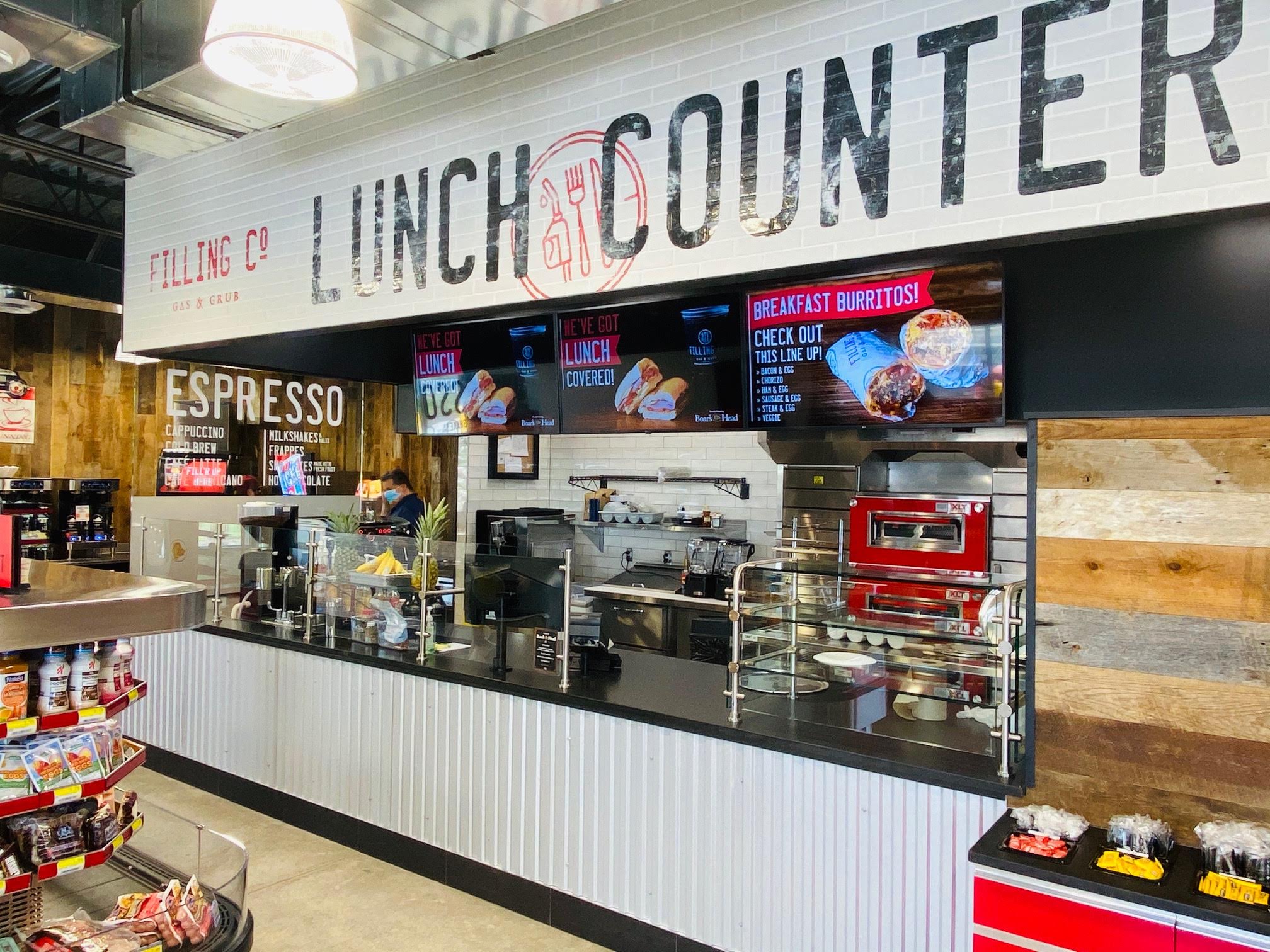 Besides the one coming soon to the Brambleton Town Center, the first Gas & Grub opened last September at the Ashbrook Marketplace shopping center off Route 7. As regular readers of The Burn know, the Gas & Grub concept is from the same folks who own the local Rubino's Pizzeria restaurants.