Loudoun County's latest Tropical Smoothie Cafe location will officially open its doors on Monday, May 10, followed by a grand opening celebration on Friday, May 14. The new smoothie shop and restaurant is located in the Sugarland Crossing shopping center, just off Route 7. The owners sent us a few sneak peek photos of the nearly finished space.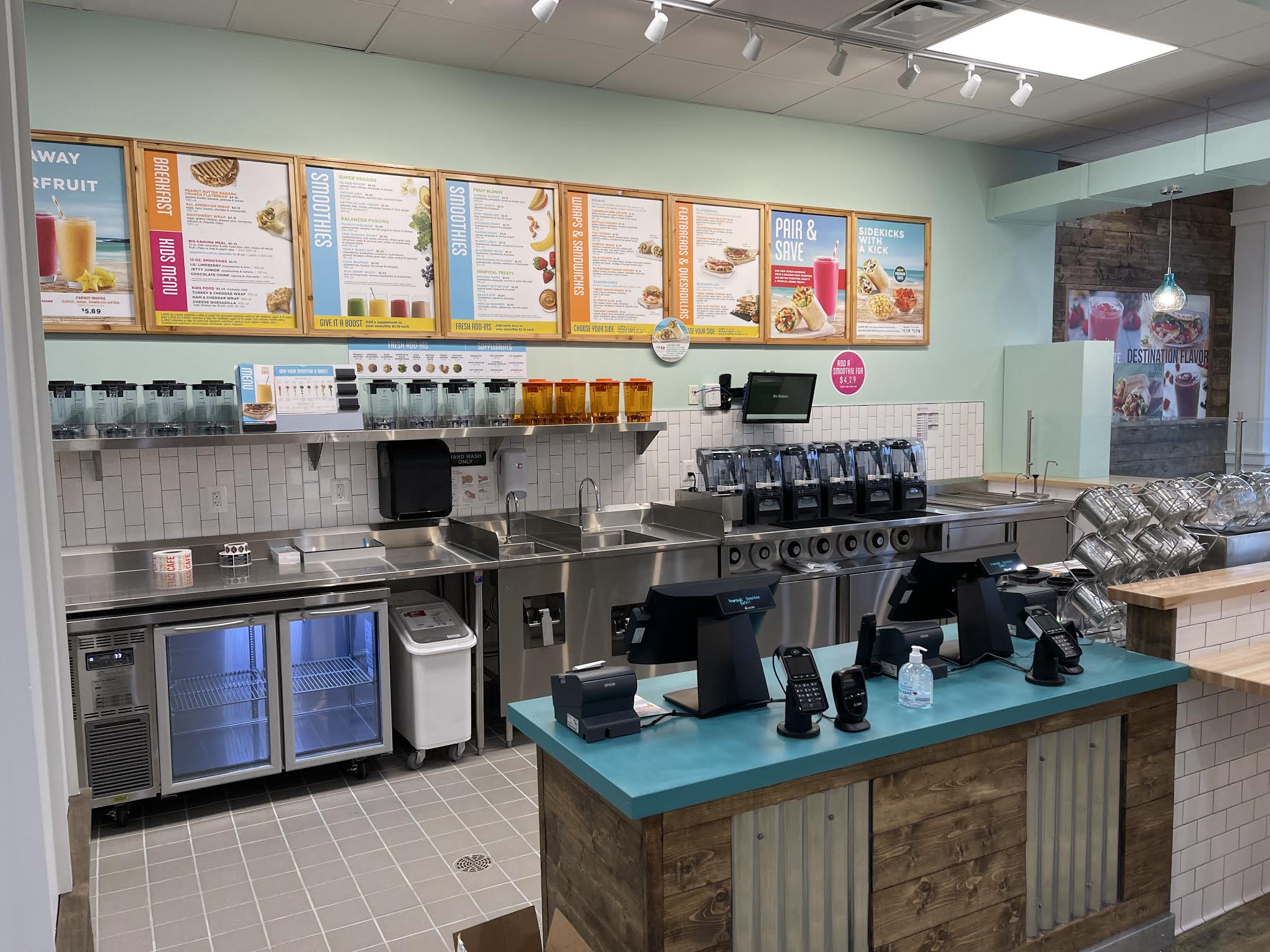 Tropical Smoothie Cafe offers a variety of tropical fruit smoothies as well as veggie-based smoothies. Customers have the options of extra ingredients and health supplements that can be mixed in. Besides smoothies, the cafe also features sandwiches, wraps, bowls, flatbreads and breakfast items. Check out the full Tropical Smoothie menu here.
With the new Sterling location, there are at least six Tropical Smoothie Cafes in Loudoun County, including stores in South Riding, Purcellville, Leesburg and two in Ashburn. As The Burn has reported, another Tropical Smoothie Cafe is in the works for the Brambleton neighborhood in Ashburn.