It was a day that would live in infamy — at least among local fans of Mexican food like tacos and burritos. Cinco de Mayo — May 5th, 2020 — orders were delayed or non-existent, parking lots were filled with frustrated customers, restaurants were overwhelmed and — in at least one case — police had to be called. "Had to change my meal to Five Guys (because) all Mexican themed restaurants lines were crazy," Harrison Om wrote on the Northern Virginia Foodies Facebook page at the time.
It was an unfortunate "perfect storm." The pandemic shut downs had just started a little over a month before and there was a lot of uncertainty. Restaurants were struggling to transition to a carry out and delivery model in order to stay afloat at the same time that many of them had to lay off staff after dining rooms closed. Meanwhile, after locking down for several weeks, diners wanted to support local restaurants, have a favorite meal and celebrate the annual Mexican-themed holiday. This created a surge of online and phone orders that many restaurants — big and small — were not ready for.
People crowded outside area favorites as wait times for food stretched an hour or more past the time orders were supposed to be ready. Uncle Julio's in One Loudoun. Plaza Azteca in Leesburg. Chuy's in Sterling. Los Toltecos in the Broadlands. Lines were long and tempers were occasionally flaring. Parrando's Tex-Mex Grill in Ashburn had more than a hundred people in its parking lot at one point and sheriff's deputies were called to the scene. Parrando's eventually closed for the evening.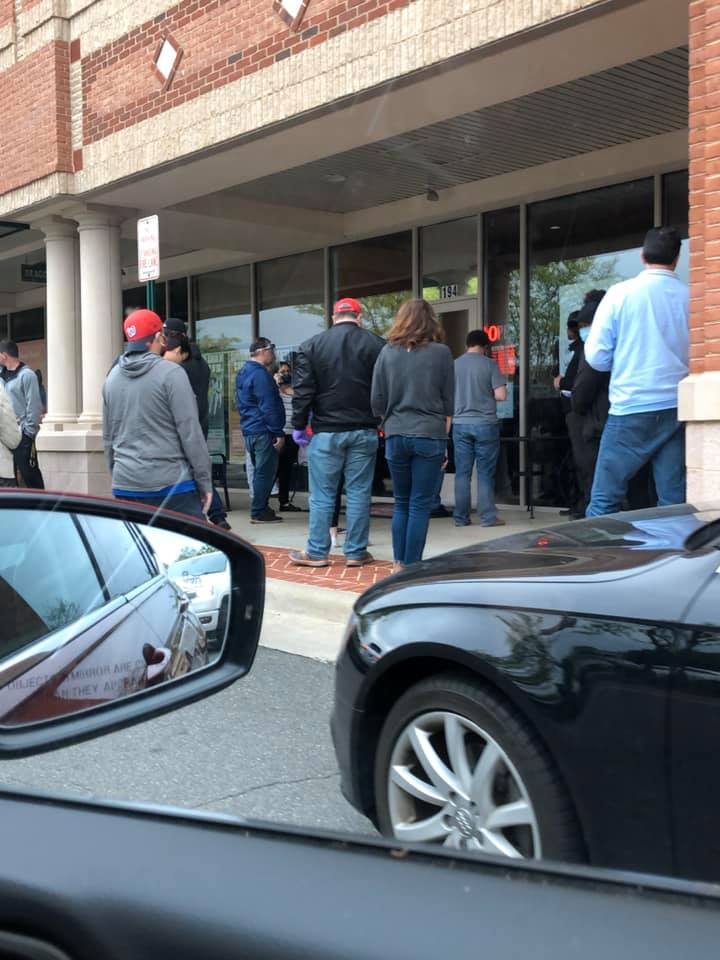 This year, circumstances are different. Dining rooms are back open in most cases and the restaurant teams have a year of experience dealing with carry out orders and delivery services. Still, some area Mexican restaurants are getting prepared. John Dugger oversees the Los Toltecos locations as well as the Casa Tequila restaurants in the area. He says the brands have extended their Cinco de Mayo specials for a whole week, in hopes that some people will celebrate beforehand. "We also created family boxes so we can push out large order in catering type boxes instead of tons of individual orders," Dugger told The Burn. "We've also hired more staff for that day to help with the volume." Finally, his restaurants are working with their online services such as ChowNow and Grubhub to allow them to control the amount of orders, the pace of orders and the ability to shut the system down if needed.
We spoke to Carla Escoto, a general manager at Parrando's and she says they have been getting ready for weeks. "It's a big day," she said. "We've got everything set up. We've got plenty of staff this year."
(Image at top: Casa Tequila Bar & Grill)