A baseball field in Leesburg has been renamed in honor of one of Loudoun County's first professional athletes. A ceremony this Saturday will see the diamond at 240 Old Waterford Road NW become Toby Atwell Field.
According to the Loudoun County Parks & Rec and online sources, Atwell was born in Leesburg in 1924 and attended Leesburg High School. There, he played baseball as well as football and basketball. He went on to Virginia Tech and played football there, but midway through his freshman year, he was drafted into the military to serve in World War II. He spent three years in the Army Air Corps.
Following his military service, Atwell was drafted by the Brooklyn Dodgers and played several seasons with their Triple-A team, the Montreal Royals. In 1949, on a sliding play for the Royals, he badly injured his knee and there was concern his baseball career might be over. Fortunately, he recovered.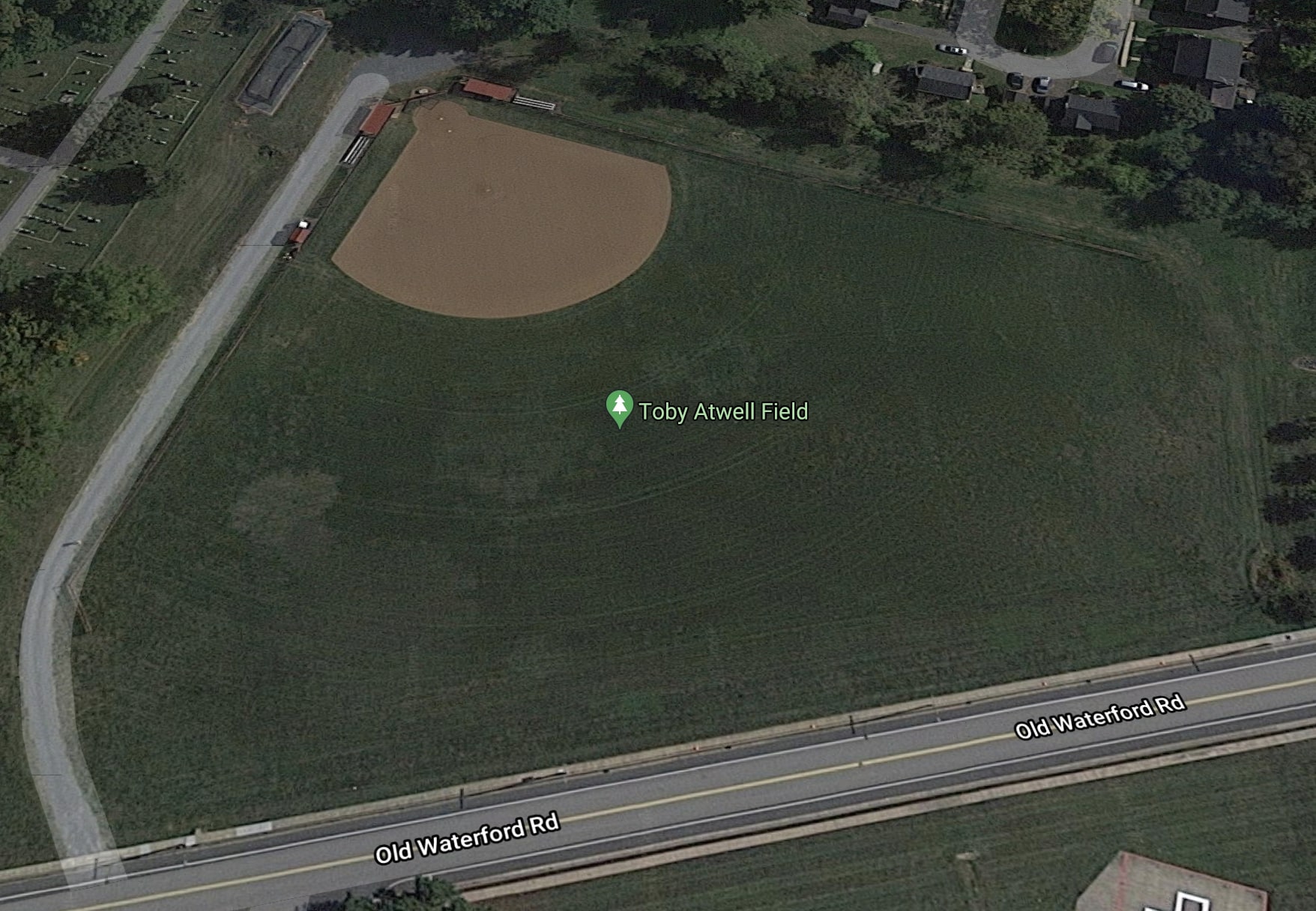 Atwell went on to play as a catcher in the major leagues. He was with the Chicago Cubs (1952-1953), the Pittsburgh Pirates (1953-1956) and the Milwaukee Braves (1956). During his time in the majors, Atwell had 9 homers and 110 RBIs, according to the BaseballLibrary.com site.
The first Major League Baseball player from Loudoun County, Atwell moved to Purcellville after his MLB career and volunteered as an assistant baseball coach at Loudoun Valley High School when it first opened in the early 1960s. He lived in Purcellville until his death in 2003.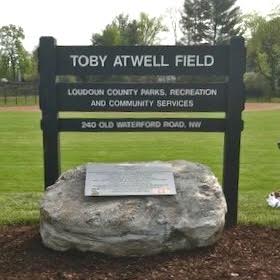 The field name change was approved in 2020 and a Toby Atwell Field sign already stands at the entrance, but an official ceremony wasn't scheduled until this spring. The campaign to honor Atwell included fundraising for a commemorative plaque and boulder at the field. A dedication ceremony will take place this Saturday, May 8, at 11 a.m. immediately followed by a baseball game between two local rec teams.
(Image at top: Public domain baseball card)