The first Crumbl Cookies location in Loudoun County is ready for opening day. A soft opening at the Leesburg store starts tomorrow morning, Wednesday, May 5 at 8 a.m., followed by the official grand opening on Thursday. And the new shop is holding a "Free Cookie Day" on Friday with a free chocolate chip cookie to everyone who downloads the brand's app.
The Burn got a sneak peek inside the store this afternoon as friends and family members gave the new Crumbl Cookies its first test run. Among the flavors available today — Chocolate Cake, Lemon Glaze and Pink Velvet. They're just some of the several thousand cookies the store expects to bake fresh each day.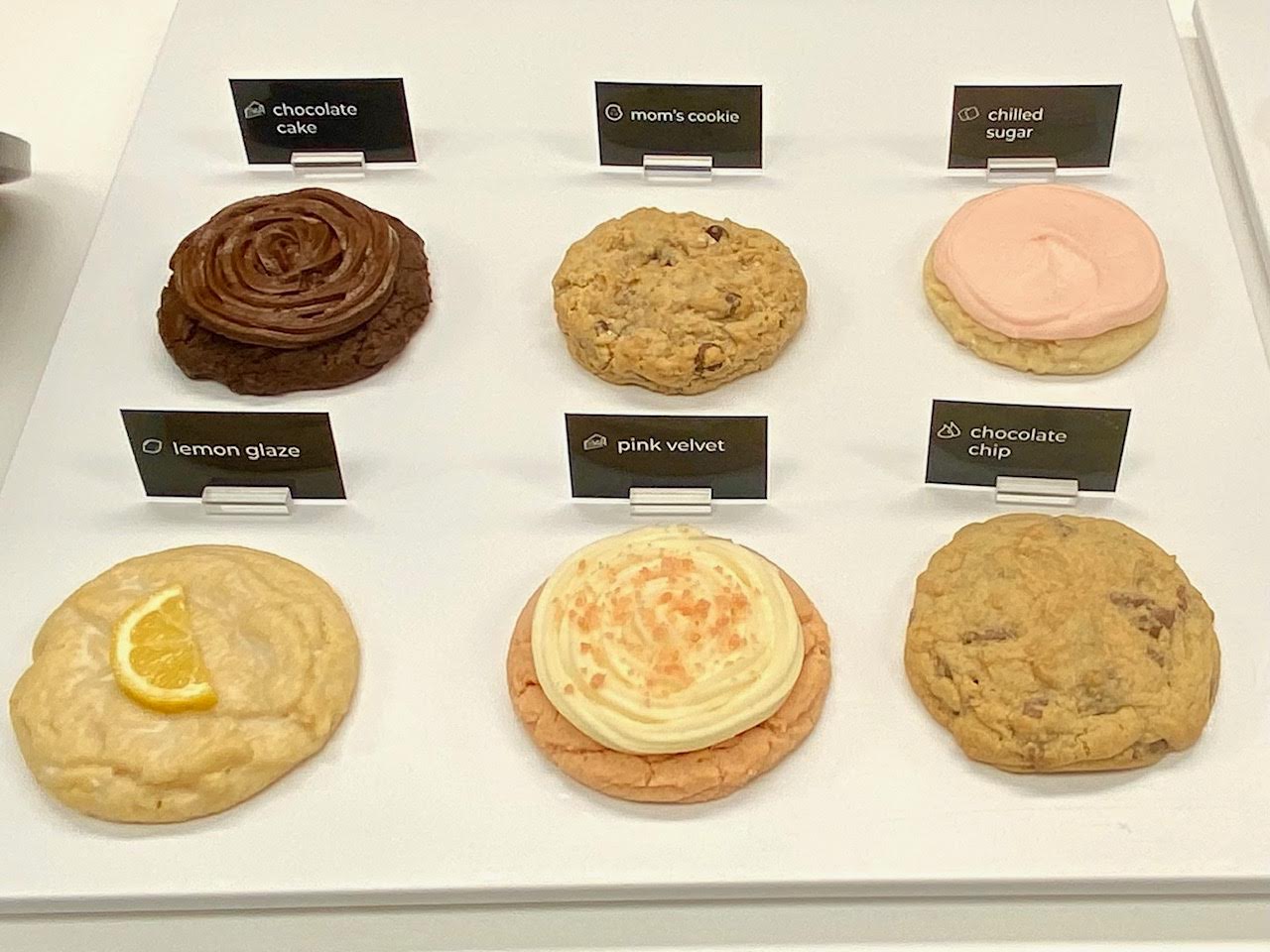 The Crumbl concept features two staple cookies that are always on the menu — a warm chocolate chip cookie and a chilled sugar cookie. Then they have a line-up of another 120+ types of cookies that constantly rotate with different ones offered each week. Besides in store sales, Crumbl Cookies is planning to offer curbside pickup, local delivery via DoorDash and catering. They already have 27 catering orders lined up for tomorrow morning.
We first broke the news about the new cookie shop back in January. It's located on Edwards Ferry Road NE. It's in the same shopping center with Target and Kohl's, tucked in between the Potbelly and the Panda Express. Crumbl Cookies got its start in Utah in 2017 and now has 150+ locations in more than two dozen states.
This is the first of two locations for Crumbl in Loudoun County. As The Burn has been reporting, a second store is in the works for the Ashburn Village Shopping Center at the intersection of Gloucester Parkway and Ashburn Village Boulevard. That store is expected to open sometime this summer.