Residents of Leesburg and surrounding communities will soon have a new, family friendly place to relax, bowl a few rounds and have lunch or dinner. It will be called The Branch, and it bills itself as a family entertainment center that will include a "16 lane bowling alley, arcade, restaurant and bar with indoor and outdoor dining."
Artist renderings give just a taste of what's in store for customers when The Branch opens. Latest word is that they are targeting an early June opening, but that's all contingent on construction and final inspections. Nevertheless, it's fast approaching.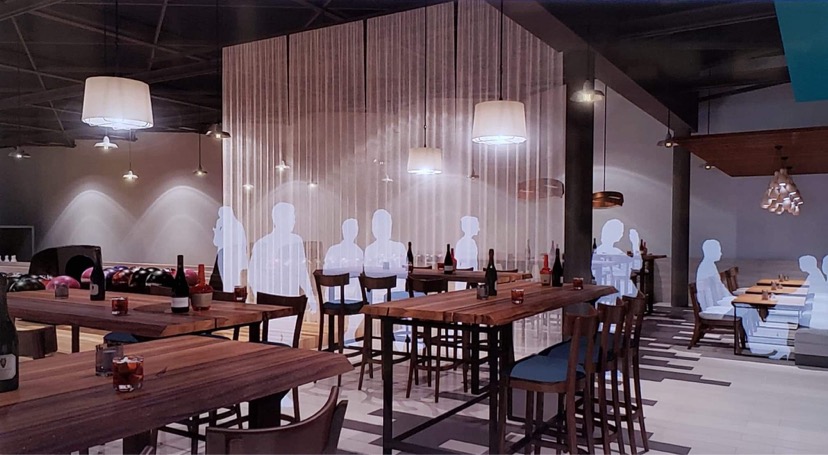 Many people will recognize The Branch's location off Catoctin Circle SE as the home of the former Village Lanes Bowling Center, but they probably won't recognize the lanes themselves or anything at the site. That's because the facility is undergoing an extreme makeover.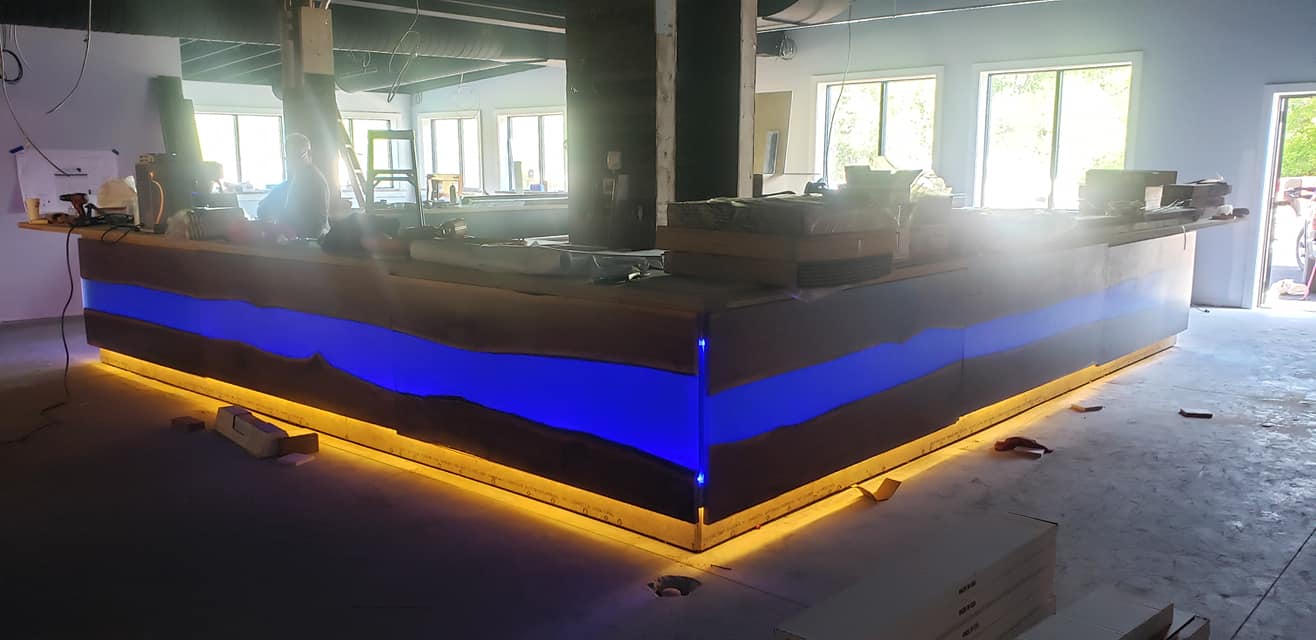 The Branch team has reconfigured the space, built a new bar and new counters, is refurbishing the bowling lanes, adding new decor and repaved the parking lot. And that's just scratching the surface. You can track The Branch's progress on its Facebook page.
According to Leesburg property records, the former Village Lanes was built in 1981. It was a staple of the community for more than 30 years but a few years ago, it went up for sale. It sold to new owners last year.
They've renamed the space The Branch, at least in part, due to the Town Branch creek that runs alongside the property. And the word "branch" is fitting because several of the owners also own a nearby wood shop called Local Wood. They have used their expertise to help outfit the new space, and Local Wood will be relocating its headquarters into another part of The Branch building.