Keeping track of the ups and downs of the Metro Silver Line extension to Loudoun County and Ashburn has been a challenge. Delays, hiccups, different builders and stakeholders, new target dates — sometimes it seems like you need a spreadsheet to know where things stand. So when the Dulles Corridor Metro Project sent out its latest update this week, we thought we would break it down for readers. A Silver Line Extension 101, so to speak.
The Silver Line extension is being built by the Metropolitan Washington Airports Authority. This is because the Silver Line will finally connect Dulles International Airport to the rest of the region's Metro system.
But the Airports Authority will not operate the Silver Line extension. Instead, they will transfer the extension to the Washington Metropolitan Area Transit Authority (WMATA) to operate. The WMATA is the regional operator of the whole Metro system.
The transfer from the Airports Authority to the WMATA is currently expected to take place in September.
The WMATA is insisting all outstanding issues be resolved before they take over. Imagine if you were building a new house. You want it to be perfect — to have the builder resolve all the "punch list" items — before you agree to take ownership.
Once the transfer is complete, the WMATA will undertake final testing and training. This could take up to 90 days and the organization will be determining a "revenue operation date" — which best as we can tell means a "official start date" for paying passengers.
As of right now, the current expected timeline for opening the Silver Line extension is February 2022.
The WMATA board recently approved funding to open the Silver Line extension and its six new Metro stations in its 2022 budget.
Those six stations are: Reston Town Center, Herndon, Innovation Center, Dulles Airport, Loudoun Gateway (at Old Ox Road), and Ashburn. (On the map above, the station marked Route 606 is Loudoun Gateway and the station marked Route 772 is Ashburn.)
Throughout the multi-year process of building and testing the Silver Line extension, there have been missed deadlines and occasional problems with construction that had to be resolved. These issues have slowed progress and contributed to delays in the opening of the Metro extension. And there are no promises that additional delays won't push the February target date once again.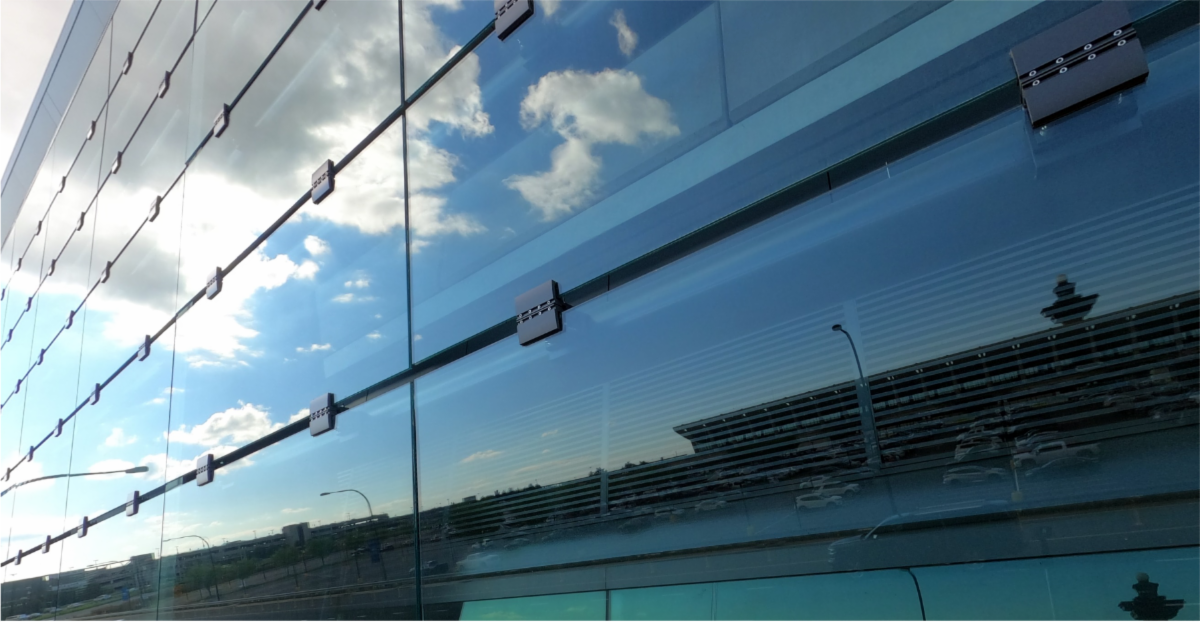 Among recent milestones in the construction:
The completion of a 300+ glass panel windscreen that will shield passengers waiting on the outside platform at the Dulles Airport station.
The completion of a stormwater control system that captures and treats rainwater runoff before releasing it into surrounding creeks and streams. It was this complex stormwater system that originally delayed the start of the Silver Line extension project by a year.