The Regal Fox Cinema in the Brambleton Town Center in Ashburn reopened its doors today after being shuttered for many months due to the pandemic. It's one of the last major theaters in Loudoun County to reopen and it's noteworthy because the multiplex had just gotten a major makeover in 2020 when Regal shut down its locations nationwide.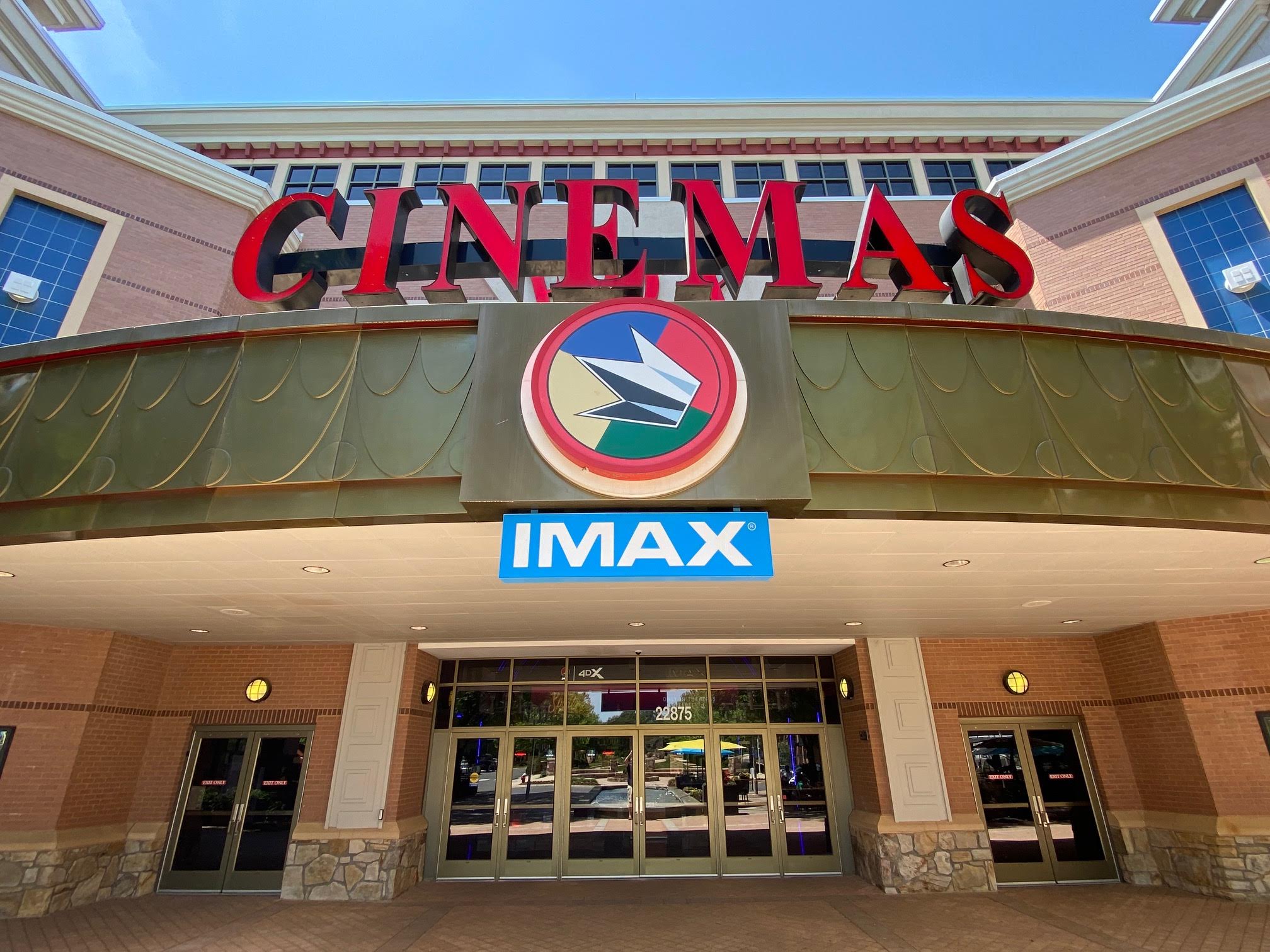 Here are some of the new features:
A Lavazza coffee bar and and a B-Fresh smoothie bar have been added to the Regal Fox lobby, on either side of the entrance.
Ticketing will now be sold primarily online or handled at self-serve kiosks in the middle of the lobby. The former box office is gone.
The concessions stand had gotten a make-over and it feature an upgraded menu with more items prepared in the new onsite kitchen.
At one end of the concession stand, an cocktail bar has been added. When it's open, you will be able to take your drinks with you when your movie starts.
The hallways leading to the various theaters have been redecorated and large movie screens playing trailers sit at the T.
We're told the theaters themselves have gotten make-overs as well, including new seats. Some have seats that recline partially, other have the full-on reclining seats that have become popular in theaters these days.
Finally, there is a 4DX theater that includes special seats that vibrate and move in sync with the film. The 4DX theater reportedly features simulated wind, fog, lightning, snow and even scents to enhance the movie experience. The term Regal uses is "immersive."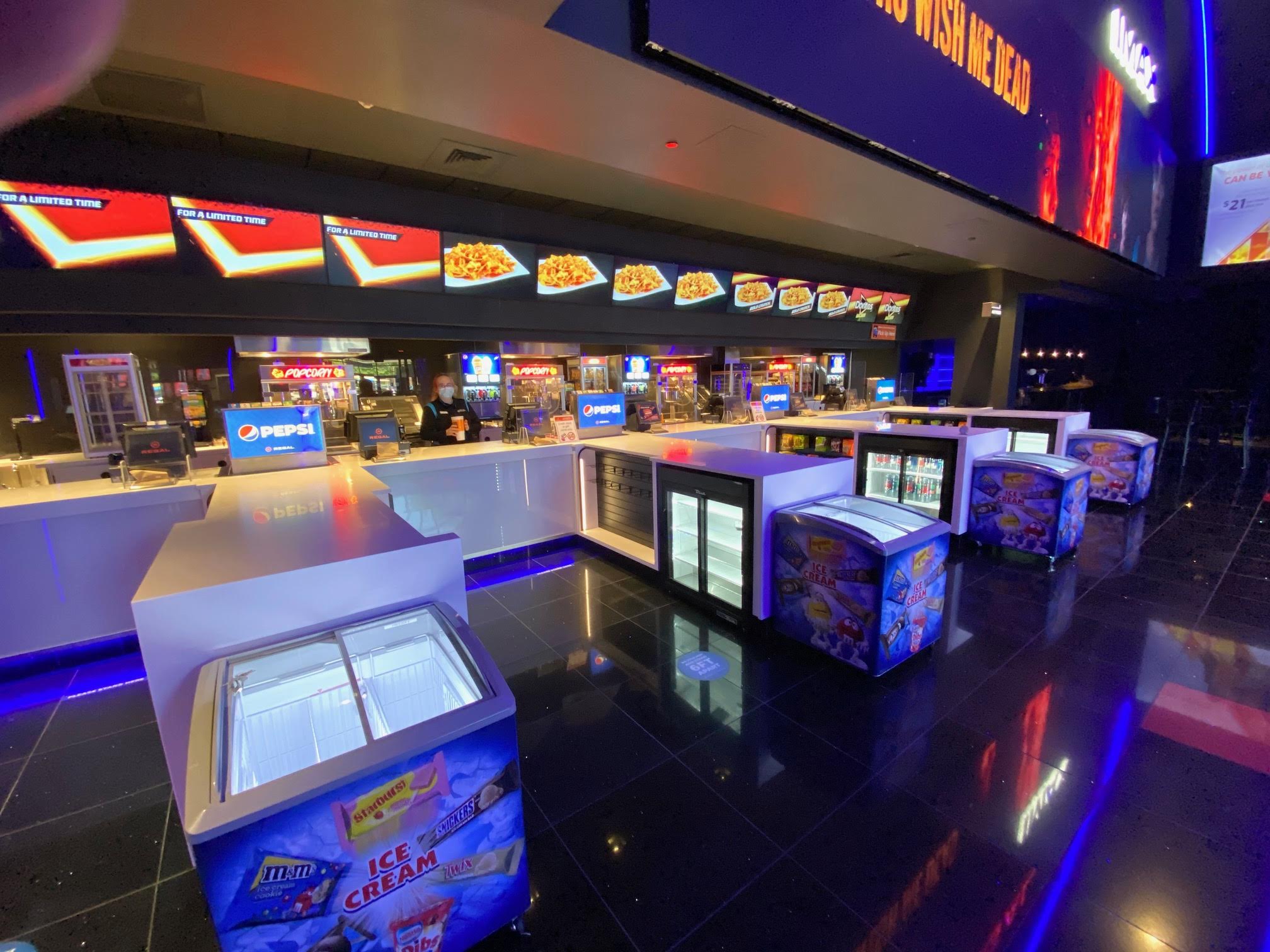 One big caveat with all these new features — they aren't all open yet. Today is the Regal Fox's first day back in business and they plan on slowly rolling out these new amenities. Only the concessions stand is currently open. Part of that is due to staffing issues. Nationwide, stores and businesses are having trouble filling job openings and the Regal Fox Cinemas in Brambleton is no different. They are actively hiring and as they get closer to fully staffed, they will open the cocktail bar, the coffee bar and the smoothie bar.
Meanwhile, the Regal Dulles Town Center theater has already reopened. And the poor Regal Countryside theater in Sterling is likely done for good. It no longer appears on the Regal Theaters website and plans call for the theater to be torn down and replaced with residential housing.