Construction work has started on the space that will become Loudoun County's first retail cannabis dispensary. It's called Beyond/Hello and it's part of a chain of dispensaries opening across the country.
Back in December, The Burn was the first media outlet to report the news about the new dispensary. It's coming to Nokes Plaza, a small retail center off Nokes Boulevard in Sterling. Currently, Nokes Plaza is home to a Sheetz gas station, Burger 21, La Prensa Tacos and Tapas, Nothing Bundt Cakes, Cafesano, Magnolia's Natural Nail Care Clinic and a Bassett furniture store.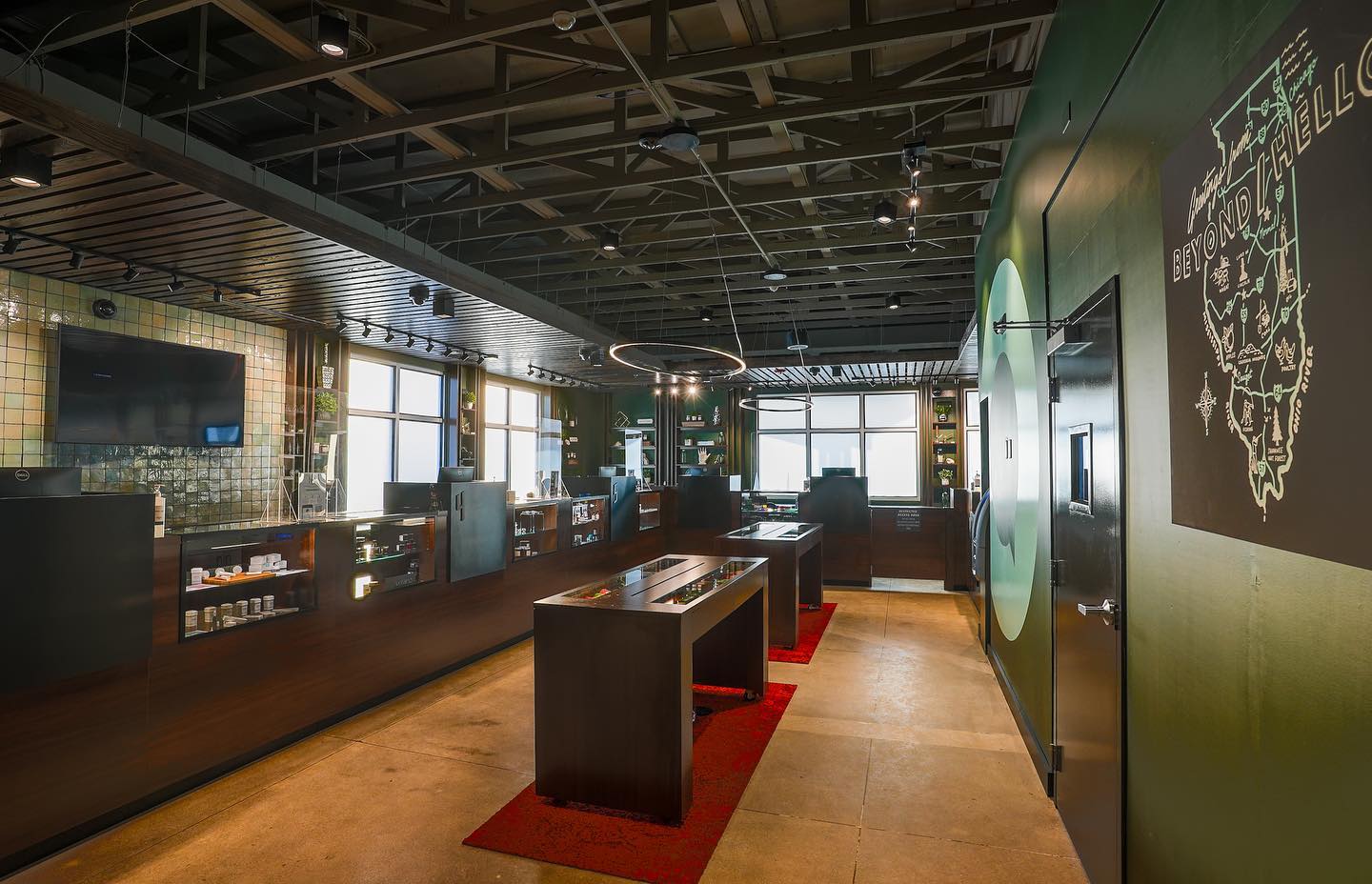 Set back from the street are two additional brand new retail buildings that have been vacant for several years now. Beyond/Hello is going into one of these spots, taking roughly half the building we are told.
Currently, Beyond/Hello operates 19 cannabis dispensaries in four states. The brand's first Virginia location opened in Manassas last year. It was the first medical marijuana dispensary in Northern Virginia. Beyond/Hello reportedly has a permit to open six dispensaries in NoVa, but at this time, Sterling is the only Loudoun location they are planning.
Virginia law currently only allows medical marijuana sales. Customers wanting to purchase medical cannabis need to register with the Board of Pharmacy before entering Beyond/Hello or other cannabis dispensaries. However, if the law changes to allow recreational marijuana sales in the state, that requirement could change or go away in the future.
No official timeline has been released for the construction process. Since the building hasn't been occupied previously, there is additional work to do to get it ready. The last word we have from the Beyond/Hello corporate team is that they hope to open the Sterling dispensary by the end of 2021.