Goosecup, the coffee shop and cocktail bar that recently opened in downtown Leesburg, is launching a new venture on the second floor of its building. It's called the Goosecup Collective and it will be a coworking space where local businesspeople can come and get work done at their convenience.
Goosecup opened back in January in a brand new building on South King Street in front of the new King Street Station condo complex. It has quickly made a name for itself with its coffee menu during the day and cocktail menu at night, as well as it's casual menu fare. Now comes the next Goosecup venture.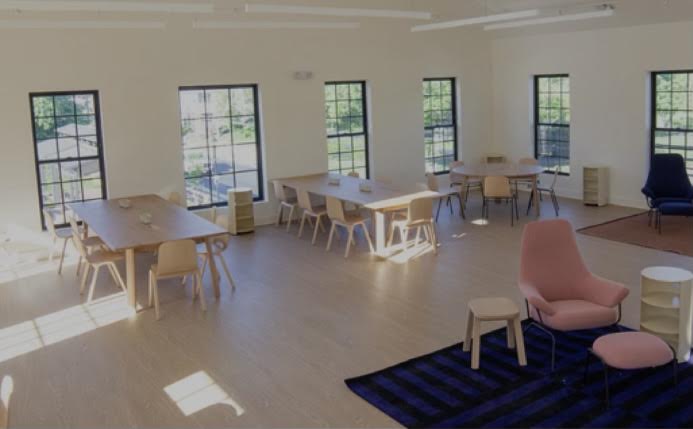 The Goosecup Collective is upstairs from the coffee shop/cocktail bar and includes a private entrance, high speed wifi, privacy booths and more. There will also be complimentary Goosecup coffee, plus happy hours for members of the Collective.
If you're not familiar with the coworking phenomenon, it's been all the rage in the business world for several years now. Think of communal offices with shared office furniture and facilities. Ideal for people who work from home and want to get out of the house, or people who don't have a traditional office close by and need a space to meet clients. Other examples of coworking spaces in Loudoun County include the Brickyard in Ashburn and the upcoming Venture X at One Loudoun.