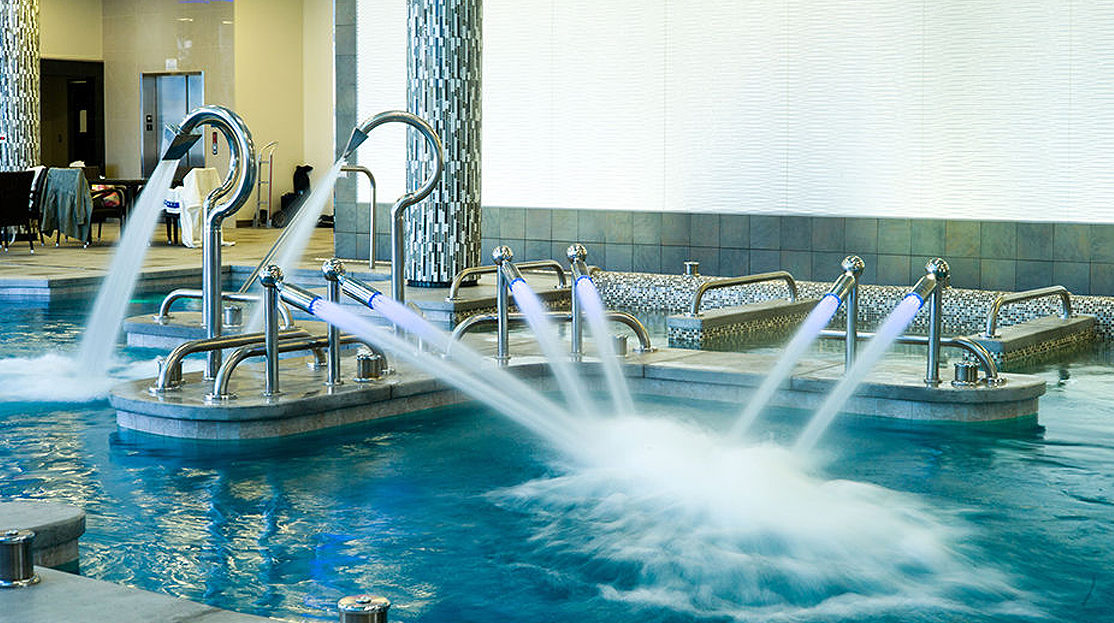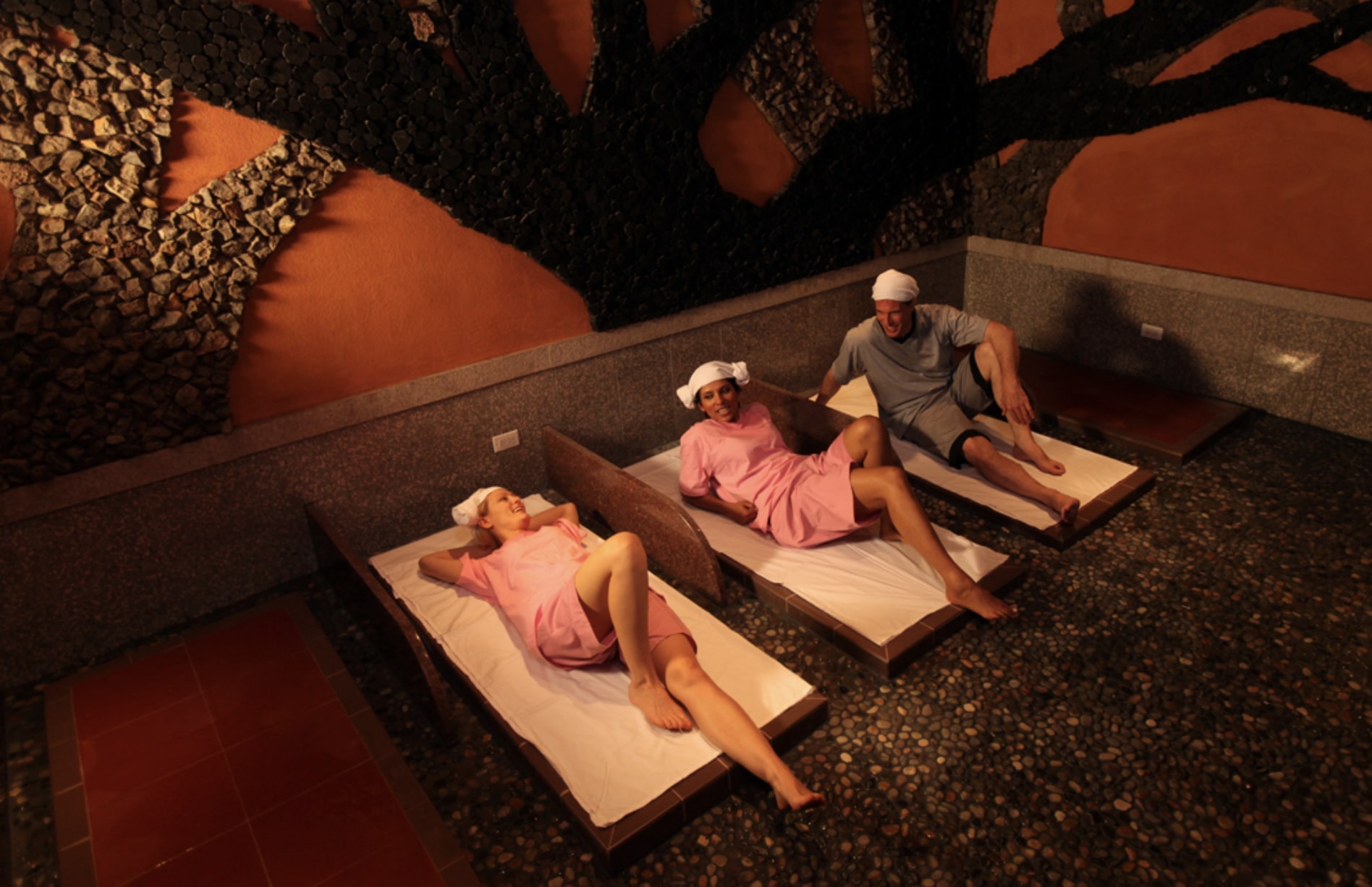 Loudoun fans of the Korean spa experience known as "jimjibang" are going to have to wait a little longer for a local spa to call our own. King Spa Virginia, the huge new spa coming to the Chantilly/South Riding area along Highway 50 has announced the are pushing their grand opening back until August.
The news that King Spa was opening in Loudoun was first announced back in 2016. The brand, which has huge spas in Chicago and Dallas, had identified Northern Virginia as its next location. Since then — in fits and starts — the spa has built a 62,000 s.f. building in the East Gate Marketplace shopping center at the intersection of Highway 50 and Tall Cedars Parkway.
For newbies, the Korean spa experience is a bit different than what many expect. While details of King Spa Virginia are still unclear, Korean jimjibang spas often have large water areas featuring pools, water jets, jacuzzis, steam rooms, saunas, cold plunge pools and more. They are usually segregated by sex and — per Korean tradition — no swim suits are allowed. In co-ed areas, visitors to Korean spas usually wear simple, loose-fitting shirts and shorts provided by the spa and can relax in various rooms that purport to offer a variety of benefits. Rooms may include ones with ice on the walls, or salt crystals, or stones on the floor. Some area heated like saunas.
Korean spas usually offer various massage, acupressure and body scrub treatments. Food — usually Korean cuisine — is available. The King Spa in Dallas has dishes such as Shrimp Fried Rice, Ox Bone Soup, Bimbimbab  as well as wings, salads, ice cream and bubble teas.
The idea behind a Korean spa is that it's the type of place you come and relax at, often for many hours. Families come together and slowly move from the pool areas, to the sauna and relaxation rooms, then a bite to eat, and repeat the process.
King Spa Virginia had originally planned on opening in 2020, but the pandemic slowed construction and altered timelines. The most recent target for opening had been this month — June 2021, but now the spa has announced the new date will be in August.