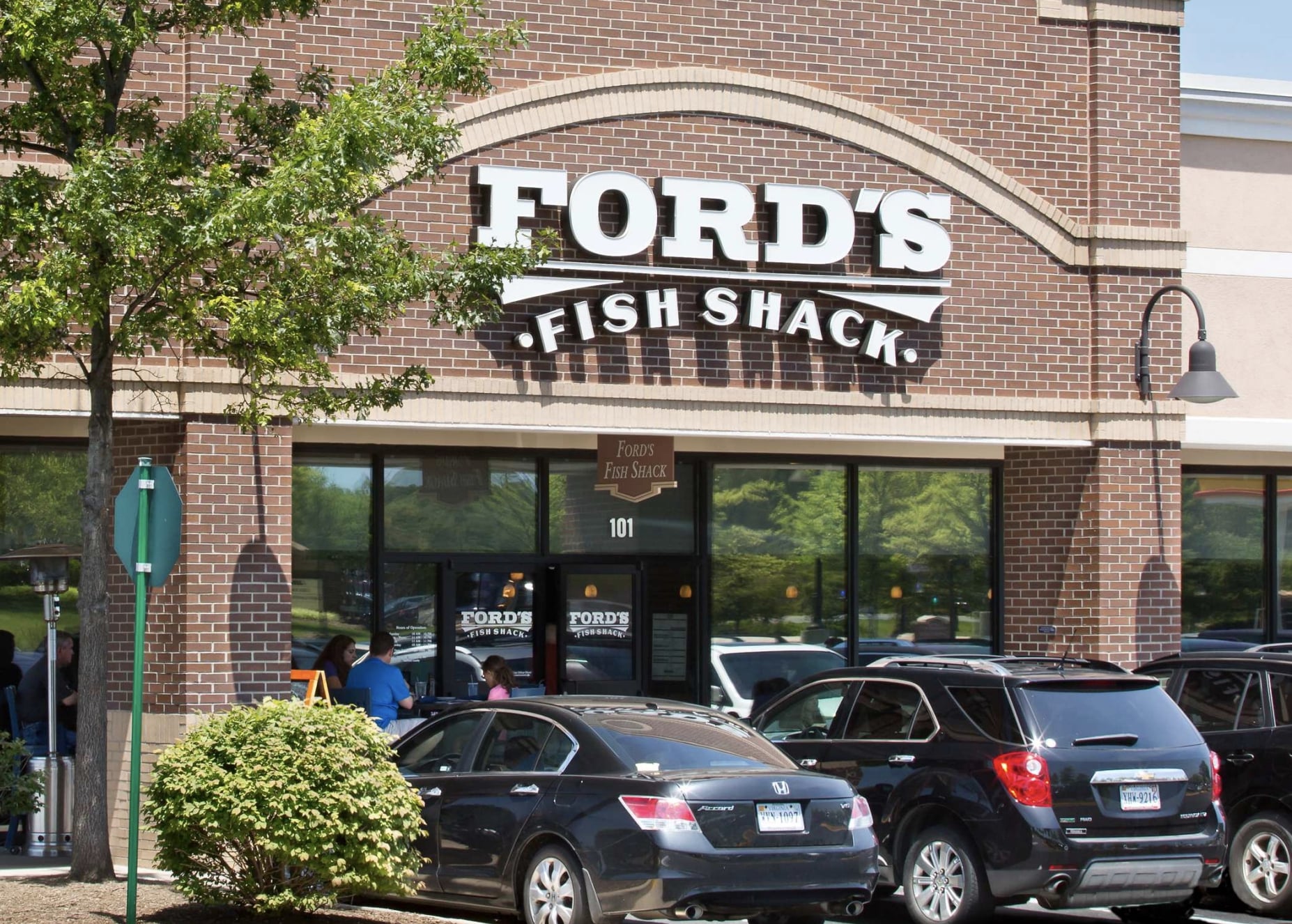 The Burn has learned that the original Ford's Fish Shack location off Farmwell Road in Ashburn will likely close later this year — shocking news for one of Loudoun County's most popular restaurant brands. The current lease expires on September 30 and will reportedly not be renewed.
The Ashburn location in the Cameron Chase Village Center first opened in September 2010. It was so successful that founder and owner Tony Stafford went on to open a second Ford's location in South Riding, and then a third in Lansdowne. The company also operates a popular Ford's food truck and catering business.
But like many restaurants, the recent pandemic was a time of reckoning and has changed the paradigm that restaurants operate under. Stafford said he wanted protections built into a new lease and he says the landlord at Cameron Chase — the Rappaport Co. — wouldn't agree to them. Rappaport is now actively marketing the space to new potential tenants.
"The (landlord) and Ford's have not been able to agree on post pandemic terms for a new lease. We are very sad about this as we had every intention of being in this location for a minimum of 15 more years," Stafford told The Burn. "As we prepare to close, we will … do our best to celebrate the last 11 years, hold our heads up high, and know that even though this location will have to close, Ford's Fish Shack will still push every day to be the best seafood restaurant in Loudoun county. We will make sure that every one of our employees — including Vladimir, our first employee at Ashburn — will (be able to move) to one of the other stores. We also want to thank everyone who supported us over the last 11 years. It has been a great run."
We reached out to Rappaport for comment. "We are very proud to have helped Anna and Tony open the first Ford's back in 2010 with extremely favorable lease terms and a fully built-out restaurant," said Henry Fonvielle, the president of Rappaport in a statement to The Burn. "They took that location and made it something extraordinary.  Fantastic food, charming interior and excellent service made it a community favorite. In order to keep that marvelous establishment we extended incredibly favorable lease terms again that would give them protection for any negative situation, including COVID. We would love to have Ford's Fish Shack stay open at Cameron Chase Village. Unfortunately, Tony has fallen in love with food trucks and is building a catering kitchen rather than keeping his original restaurant open."
We followed up with Stafford, who says he does not agree with their assessment of the situation. Meanwhile, Stafford he says he is already talking with several other landlords in the Ashburn area about possibly relocating the store elsewhere in the community. "We love Ashburn and we would hope we could find another place to move to in Ashburn," he said.
(Images at top: Rappaport Co., Ford's Fish Shack)