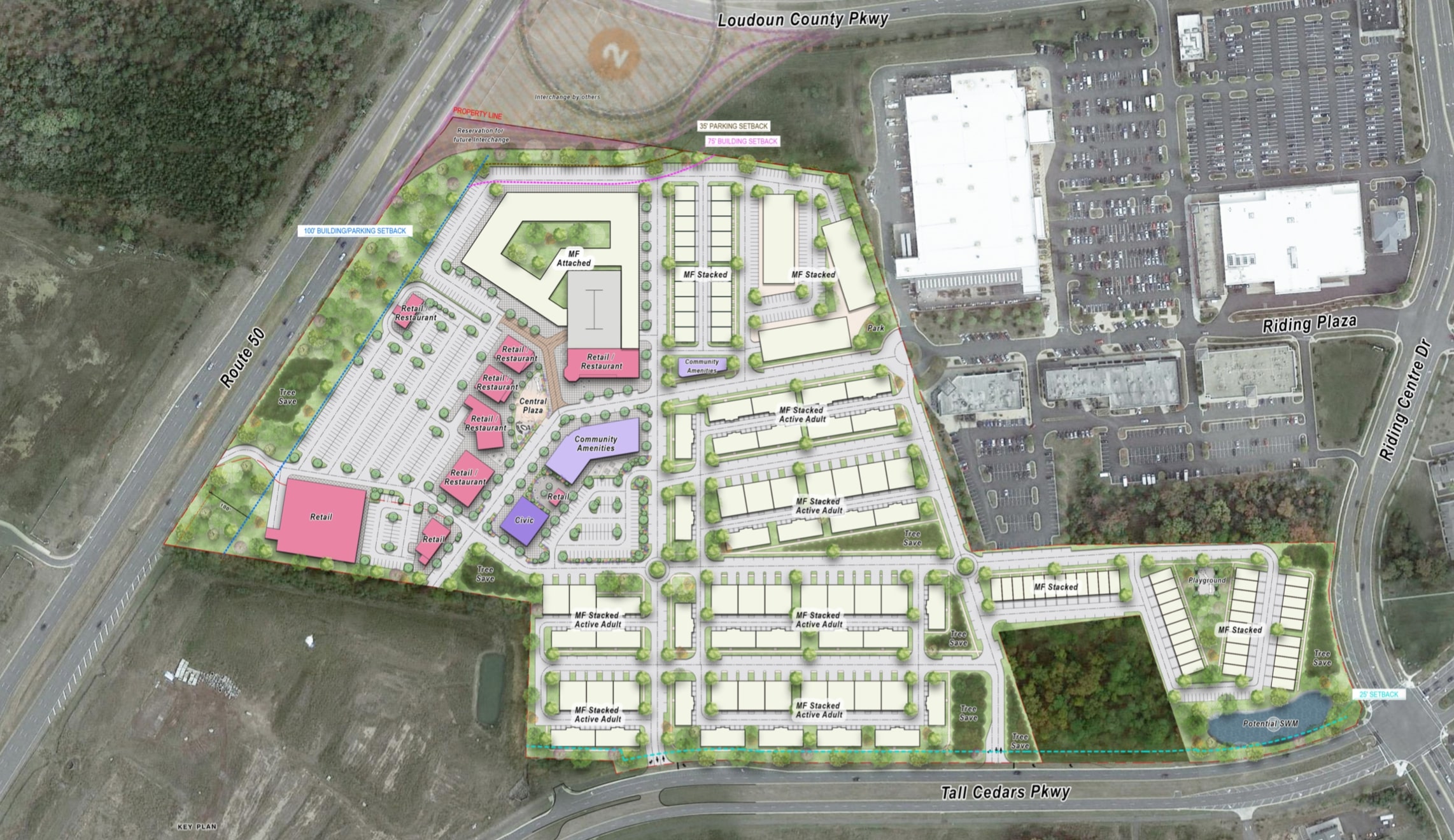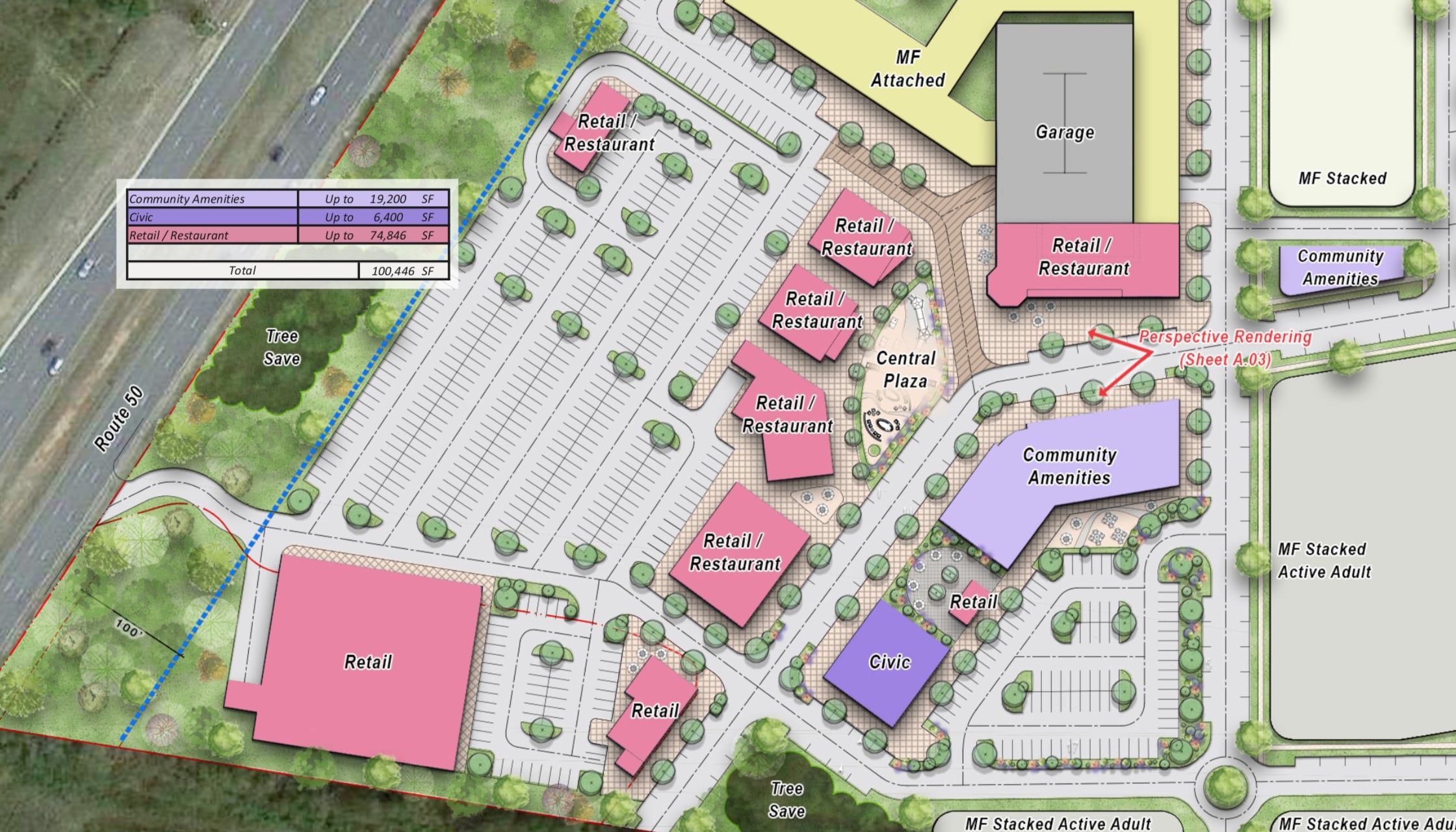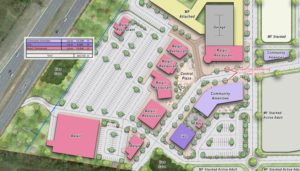 Toll Brothers, one of the largest home builders in the country, has unveiled plans for a new retail and residential development to go next door to the South Riding Market Square shopping center. It will potentially include restaurants and shops as well as a civic center, apartments, townhomes, condos and residences for seniors.
The details come from documents filed with the county this week. The news was first reported by the Washington Business Journal. The land where the Toll Brothers development would go was once envisioned as part of the larger Avonlea project, which has been in the planning stages for years. However, Toll Brothers and Peterson Cos., the developers of Avonlea, have gone their separate ways and are each proposing their own smaller projects for their adjacent properties. (See our report here for more about the latest Avonlea plans.)
The Toll Brothers project doesn't appear to have a formal name yet and is currently just called the "Bryant Property." It's located on the south side of Highway 50, just west of the intersection with Loudoun County Parkway.
Here's how the plans describe the retail portion: "Approximately 70,000 square feet of retail space will be developed and will serve as the anchor of the community. This retail will radiate out from a central plaza that will serve as the hub of the community. The size and orientation of this central plaza is inspired by other successful plazas in similar retail environments. Across the street from the central plaza will be an approximately 6,000 square foot civic building."
The plans also call for 450 "active adult" "dwelling units." Active adult is code for age-restricted senior living. There will also potentially be an apartment building as well as townhomes, condos and/or other types of "stacked" residences.
The whole project is just in the proposal stage now as the developers seek zoning amendments. But if it were to come off as described, it would bring back some of the long hoped for retail and restaurant opportunities once promised in the original Avonlea plans.