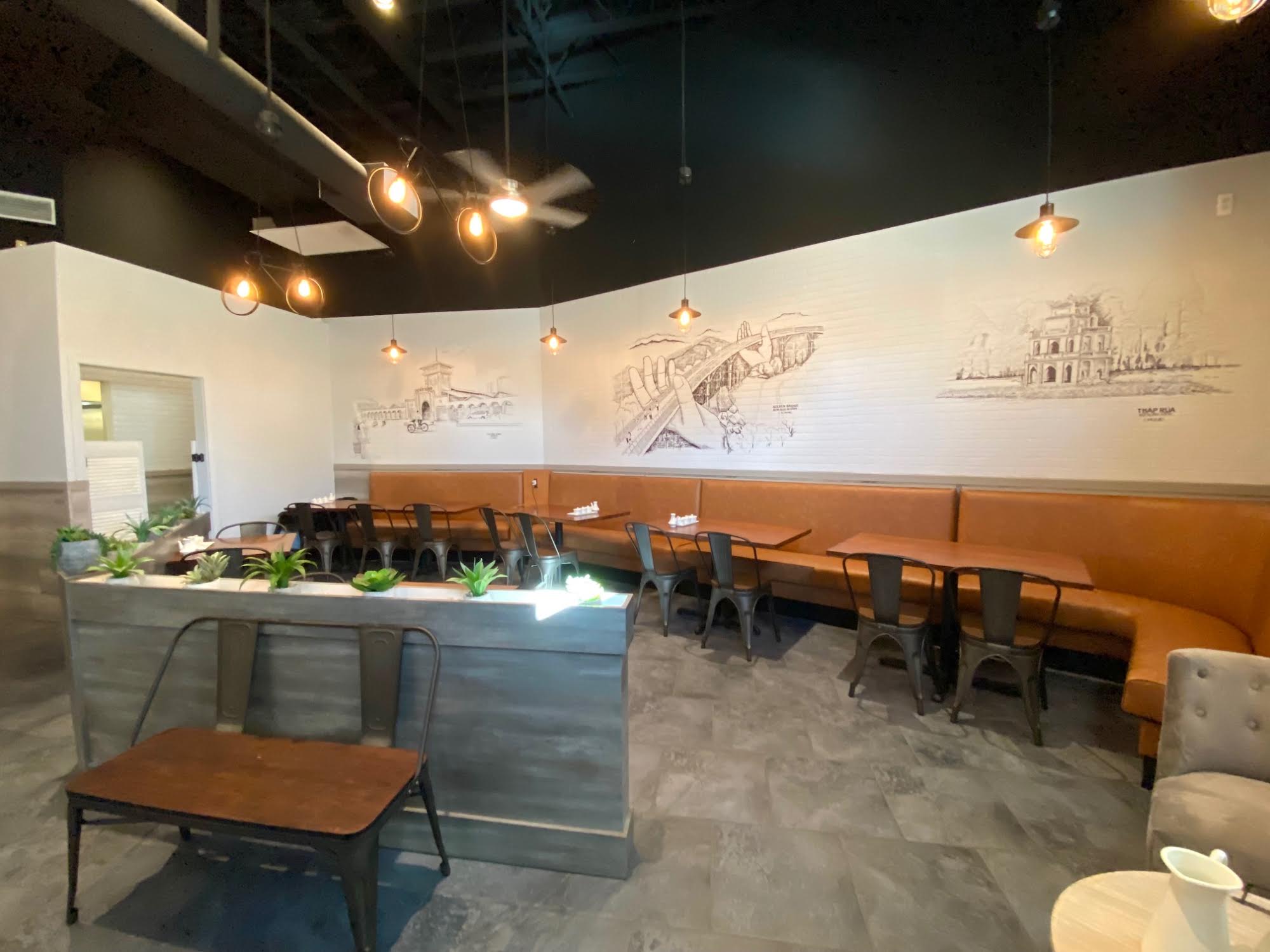 A new Vietnamese restaurant is close to opening in Ashburn and we've got your first look at the interior and the menu. It's called Viet Fire Kitchen and it's coming to the Ashburn Eats restaurant center on Waxpool Road.
The Burn first told you about Viet Fire back in January when we we reported it was taking over the former Pho Bistro space at the center. This is in the same plaza just west of Loudoun County Parkway that includes Five Guys Burgers, Moe's Southwest Grill and other restaurants.
The interior of the space has been remodeled and a new menu has been released. We are told that this menu may not be final and there are still some tweaks to be made. Nevertheless, we can get a good idea of what types of dishes will be offered.
The menu includes Crispy Spring Rolls, salads, soups and Banh Mi sandwiches as well as various fried rice and grilled rice dishes, plus stir fry and noodle dishes.
There is also a rice dish called Hot Iron Pot Rice, which is apparently a crispy rice baked in an iron pot with veggies, meat and even a quail egg. You can see the full menu below. We're told Viet Fire Kitchen expects to open by the middle of this month — July of 2021.