The latest issue of Ashburn's favorite magazine started arriving in mailboxes over the weekend. And free copies will be available at dozens of businesses around the community this week.
The new issue of Ashburn Magazine features a cover story profiling Matthew Eads, an Ashburn resident who has turned his love of grilling into a fast-growing career. Plus look for Eads' recipe for smoked macaroni and cheese that is finished on a grill.
Other stories include a profile of the last graduate from the famed Tuskegee Airman program in World War II, who resides in Ashburn. And a look at the history behind the many family cemetery plots that dot Ashburn and surrounding Loudoun County.
Plus the hopeful story of a local teen injured in a bizarre accident, some gourmet cheese and charcuterie boards, and the unique history behind Loudoun's only roller skating rink.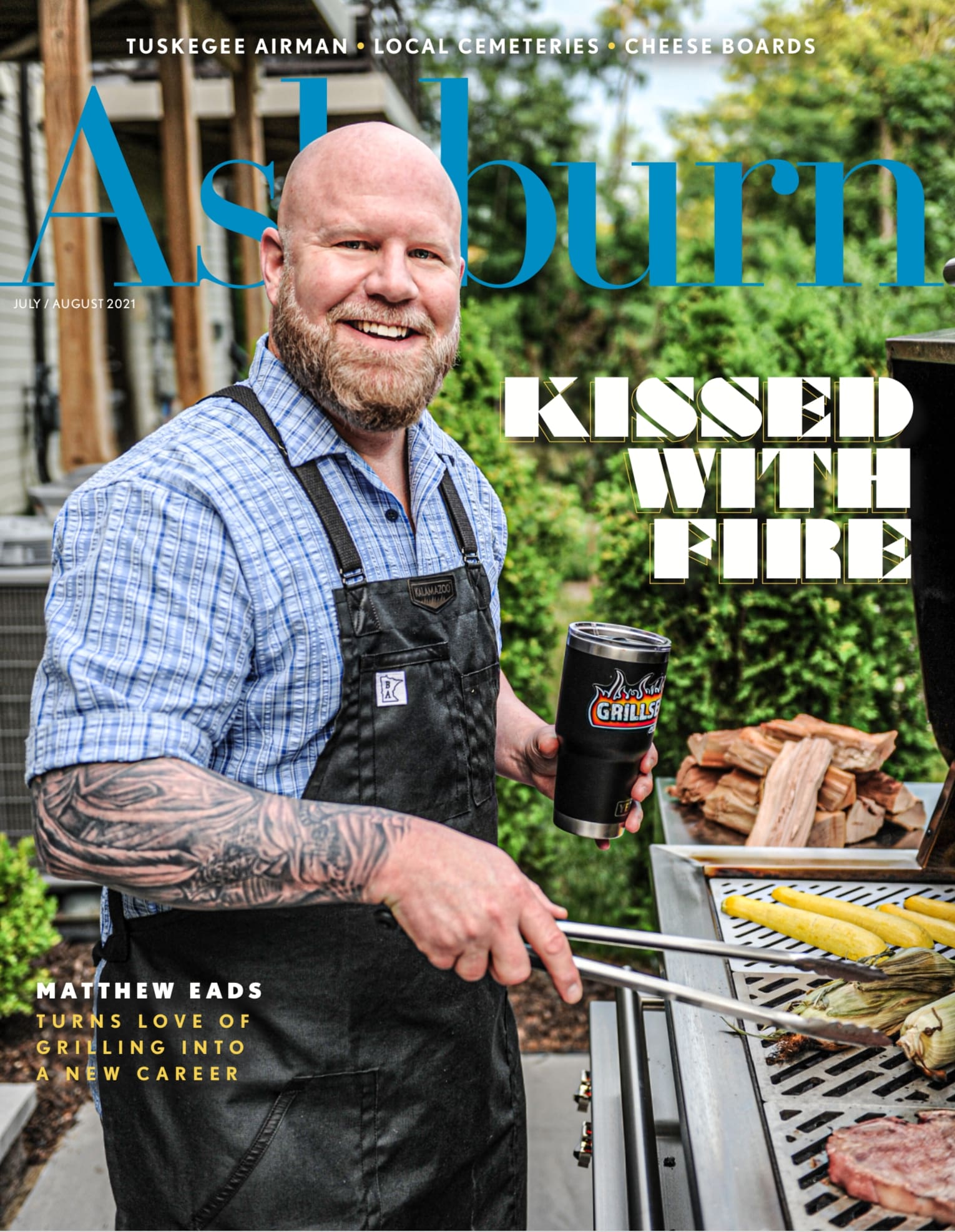 Ashburn Magazine is a partner publication of The Burn. If you'd like to pick up a copy, you can find locations where it's available by clicking here.