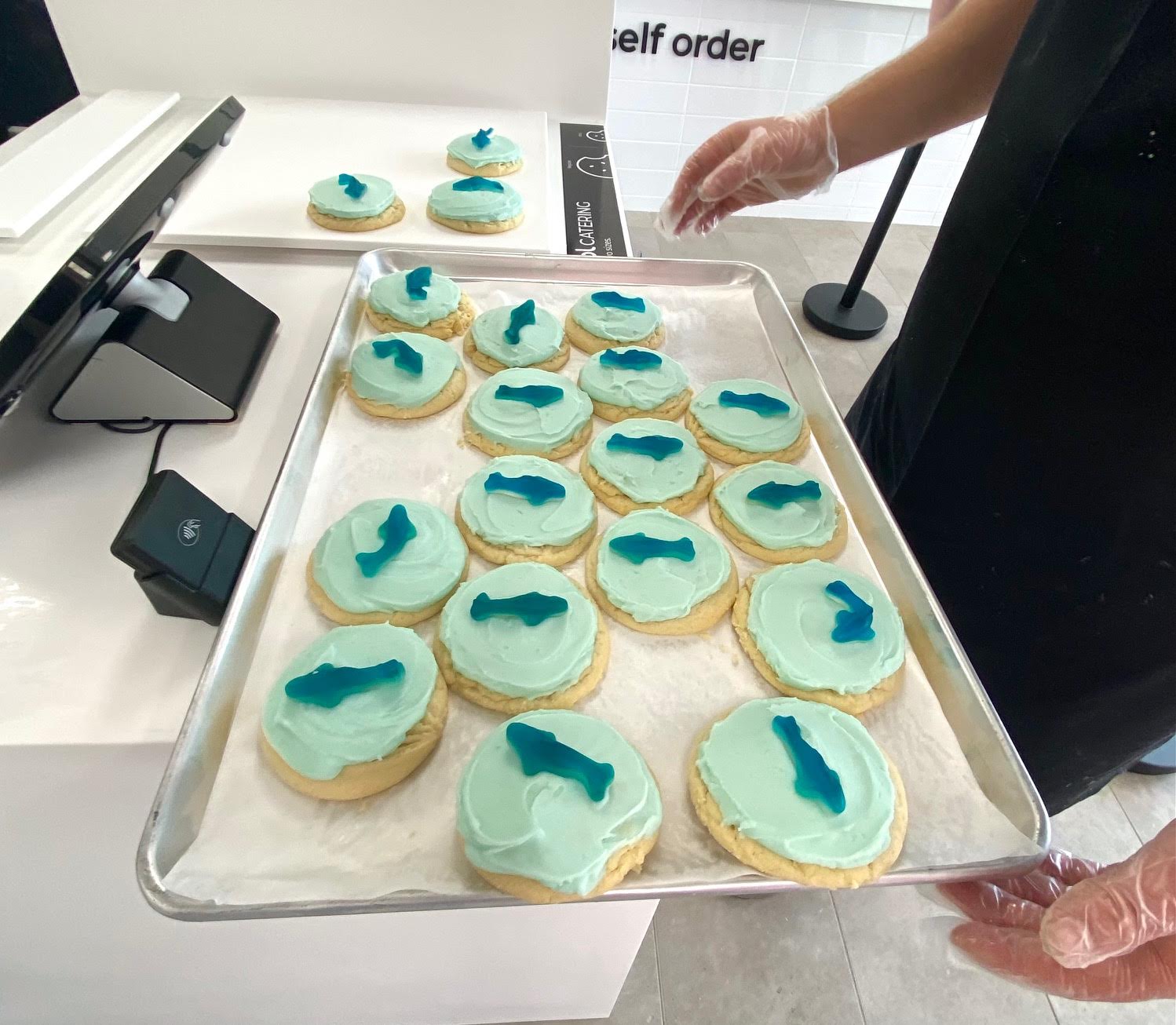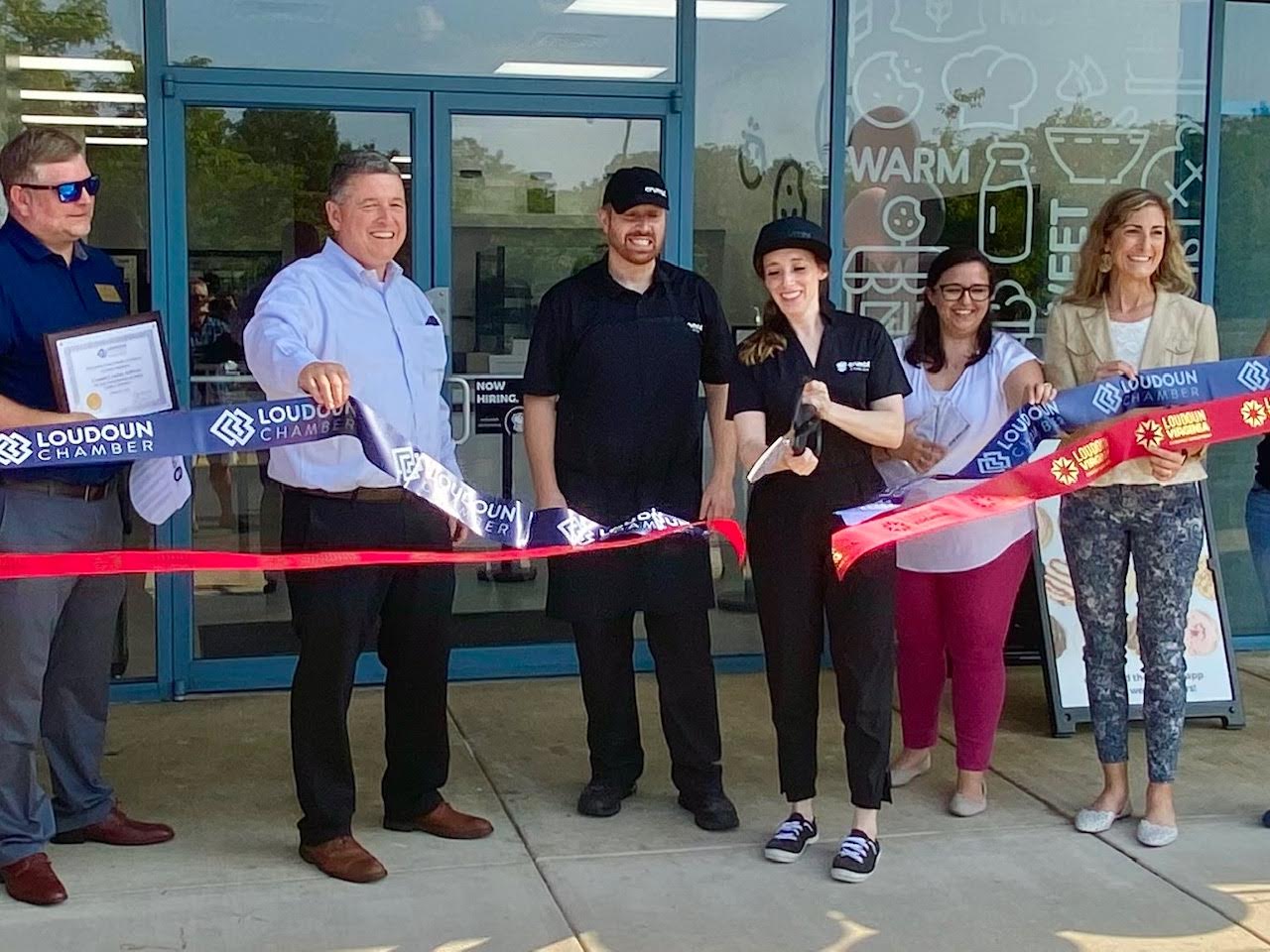 The eagerly anticipated Crumbl Cookies is scheduled to officially open its doors in Ashburn this Friday, August 13. The gourmet cookie shop bakes fresh cookies every single day, including its staple warm chocolate chip cookie and chilled sugar cookie.
A ribbon cutting was held today with executives from the Loudoun Chamber of Commerce and Loudoun Economic Development on hand to celebrate the new store.
The shop is located in the Ashburn Village Shopping Center at the intersection of Ashburn Village Boulevard and Gloucester Parkway. It's the second Loudoun location for the fast-growing brand. A Crumbl Cookies opened in Leesburg in May.
The menu at Crumbl is made up of more than 100 different cookies flavors, which rotate each week. There are four weekly flavors each week, along with the chocolate chip and sugar cookie which are available every day. Some examples of flavors include Hazelnut Sea Salt, Pineapple Whip and Hawaiian Rainbow Cake.
While the grand opening is happening Friday, Crumbl Cookies in Ashburn will be holding a soft opening starting Thursday. This is a test day where the new staff can get their feet wet and the Crumbl team can make sure everything is working smoothly before the official opening on Friday.