The new Outback Steakhouse opening at the Leesburg Premium Outlets off Fort Evans Road NE has officially announced its opening date. The well-known restaurant chain will open its latest location on August 23.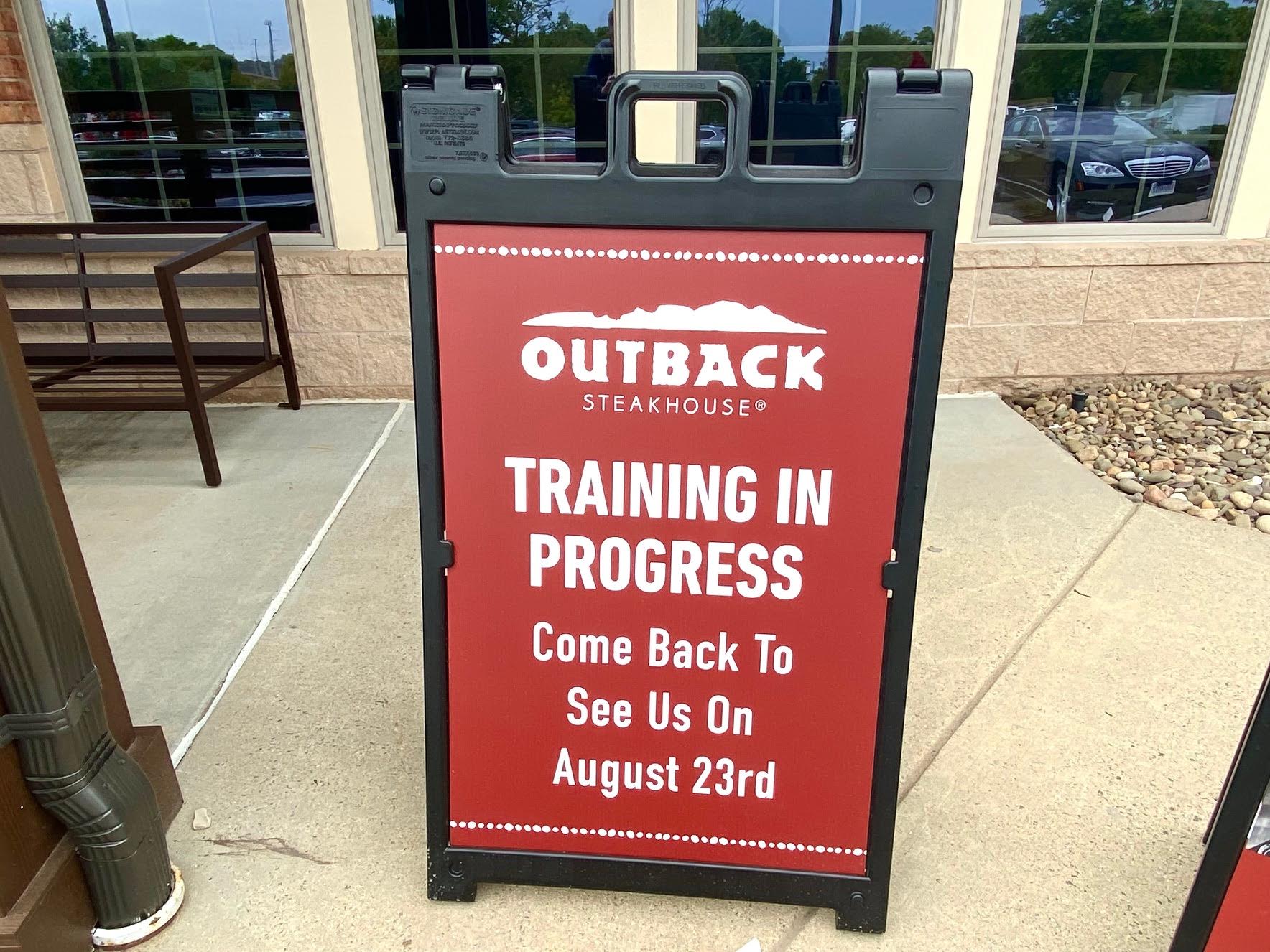 Signs out in front and on the door say staff training is underway and invite lookie-loos (like The Burn) to return on the Monday the 23rd. We also confirmed that date with an employee at the restaurant.
As regular readers of The Burn know, Outback has taken over the former Bob Evans Restaurant that closed during the pandemic and never re-opened. The building has been given an extreme makeover inside and out and looks little like its former incarnation.
Outback is a Tampa, Florida-based restaurant chain with more than 1,000 locations in nearly two dozen countries. It was founded in 1988 and quickly became famous for its steaks and its Bloomin' Onion appetizer. Until now, the only other Outback location in Loudoun County has been the one at the Potomac Run Plaza in Sterling.