It's the beginning of the end — demolition crews have begun razing the Regal Countryside 20 movie theater at the Regal Plaza in Sterling. Townhomes are reportedly going to be built in its place.
A large backhoe is being used to pull down the building and the side parking lot has piles of girders and rubble in it.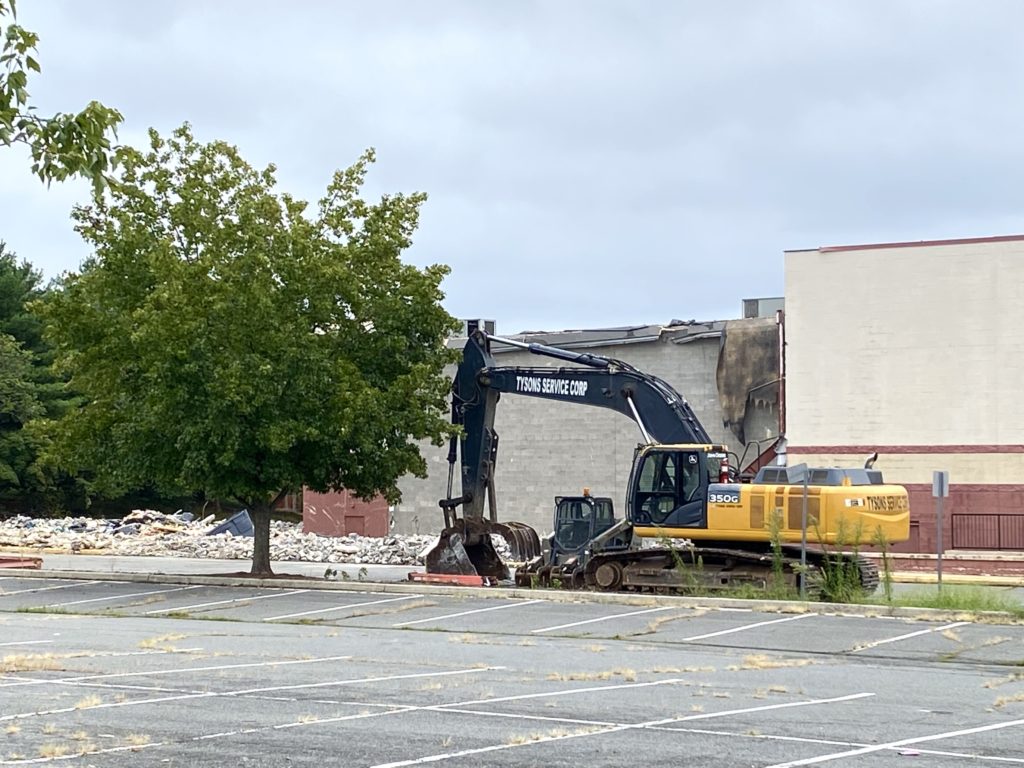 Meanwhile, a couple of nostalgic individuals have left cards and flowers inserted into the chain link fence that now surrounds the property. The cards thank the theater and its employees for all the good memories.
As The Burn has previously reported, all the rest of the Regal movie theaters in Loudoun County have re-opened post pandemic, but not the Regal Countryside. Instead, it was reportedly sold earlier this year to Beazer Homes, a national homebuilder, who is going to develop a townhome community on the site.
The Regal Countryside opened in 1996. It was one of the earlier movie theaters in the area as eastern Loudoun County boomed, but couldn't keep up with the competition as new theaters such as the Alamo Drafthouse, the Starplex (now AMC), the Regal Fox, the Regal Dulles Town Center, and the Cobb Cinemas (now CMX) opened.