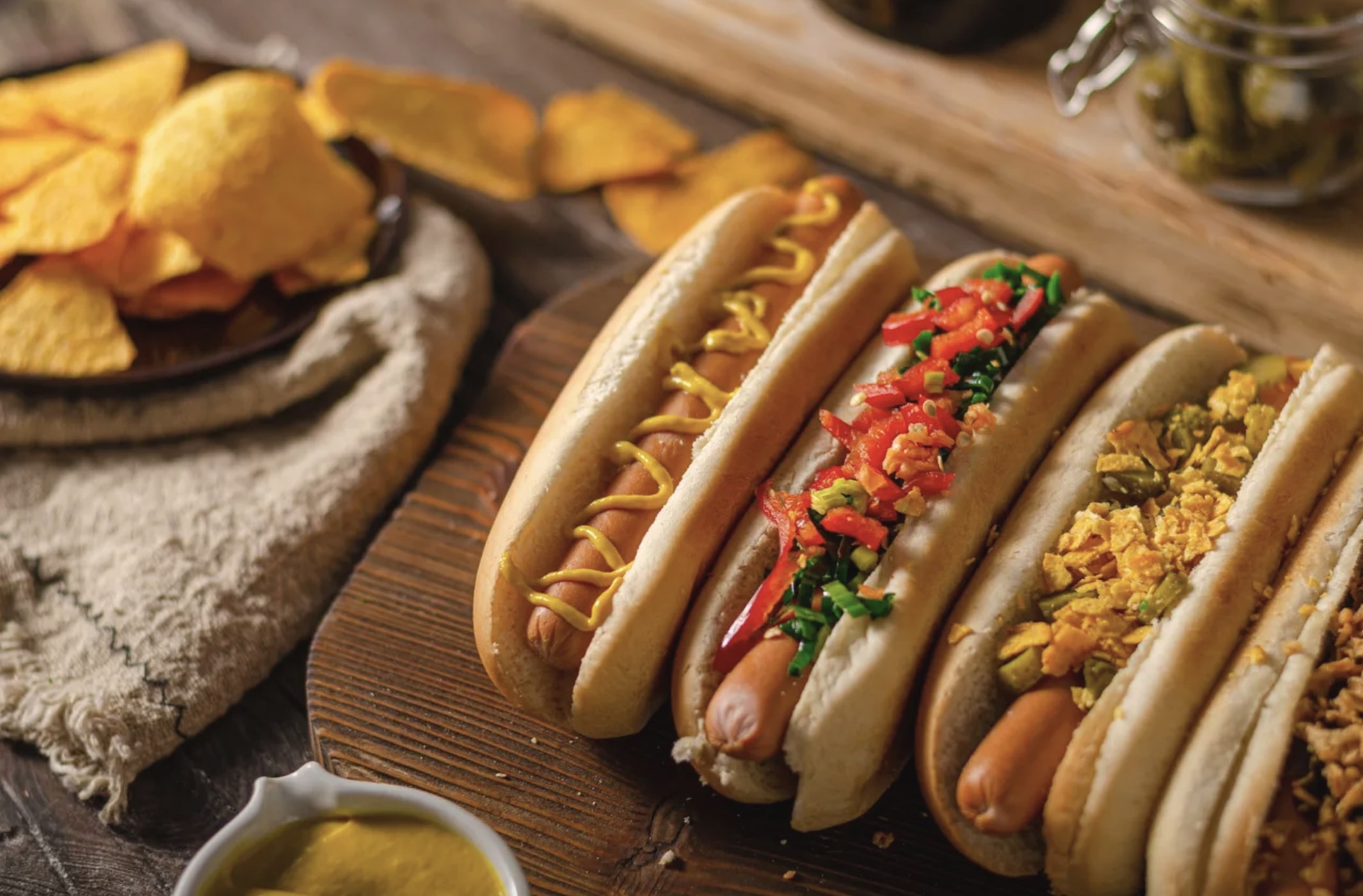 Rogi pierogi
Rogi pierogi





Two new restaurants  are rotating into the small food hall at Chefscape at the Village at Leesburg. Diners will soon be able to enjoy the food from LuckyDog and Rogi.
LuckyDog is a vendor of gourmet hot dogs. Some of their creative specialities include a Mozzarella Hot Dog Lumpia, which is a type of Filipino spring roll; and a Cuban Hot Dog, which we imagine is inspired by the famous Sandwich Cubano.
And good news for fans of the gone but not forgotten Windy City Red Hots in Leesburg. LuckyDog has an authentic Chicago dog, that includes a poppy seed bun and neon green relish.
Rogi is the other new restaurant taking over a kiosk in the food hall. As The Burn has reported previously, Rogi specializes in gourmet pierogi — little dumplings filled with a variety of savory or sweet fillings. Rogi has been operating from the Chefscape commercial kitchen for a couple of months now, offering delivery in the area, and will now try its hand at the food hall.
The arrival of two new vendors means two others have departed. We're told Tia Pepa, which featured Spanish cuisine is now focusing on a new location in DC; and Big Kyle BBQ is no longer in a kiosk, but still operating from Chefscape and can still be found at area farmer's markets.
The turnover is not unexpected. Chefscape, which provides commercial kitchen services to dozens of food-related businesses in Loudoun County, regularly sees various brands moving in and out of the food hall. The kiosks give businesses that are primarily delivery, catering or retail-focused a chance to try out a brick-and-mortar location without the huge risk and expense that comes with opening a full-on restaurant.