Work is underway on a new commercial business center at a major Loudoun County intersection. St.  John Properties broke ground today on a new business park coming to the northwest corner of Loudoun County Parkway and Gloucester Parkway in Ashburn.
The project is Phase II of the Ashburn Crossing development. Phase I sits just to the north along LoCo Parkway. The 61-acre Ashburn Crossing features R&D, office and flex space. Phase II consists of three new buildings comprising 135,000 s.f. of commercial space.
There is also what's called a "pad site" for retail development. No tenants for the retail pad have been signed yet, but a likely user — based on the busy intersection — would be a gas station and convenience store.
Some of the tenants in Phase 1 include breweries, a dance studio, martial arts studios and more. There are also a variety of professional services companies based there.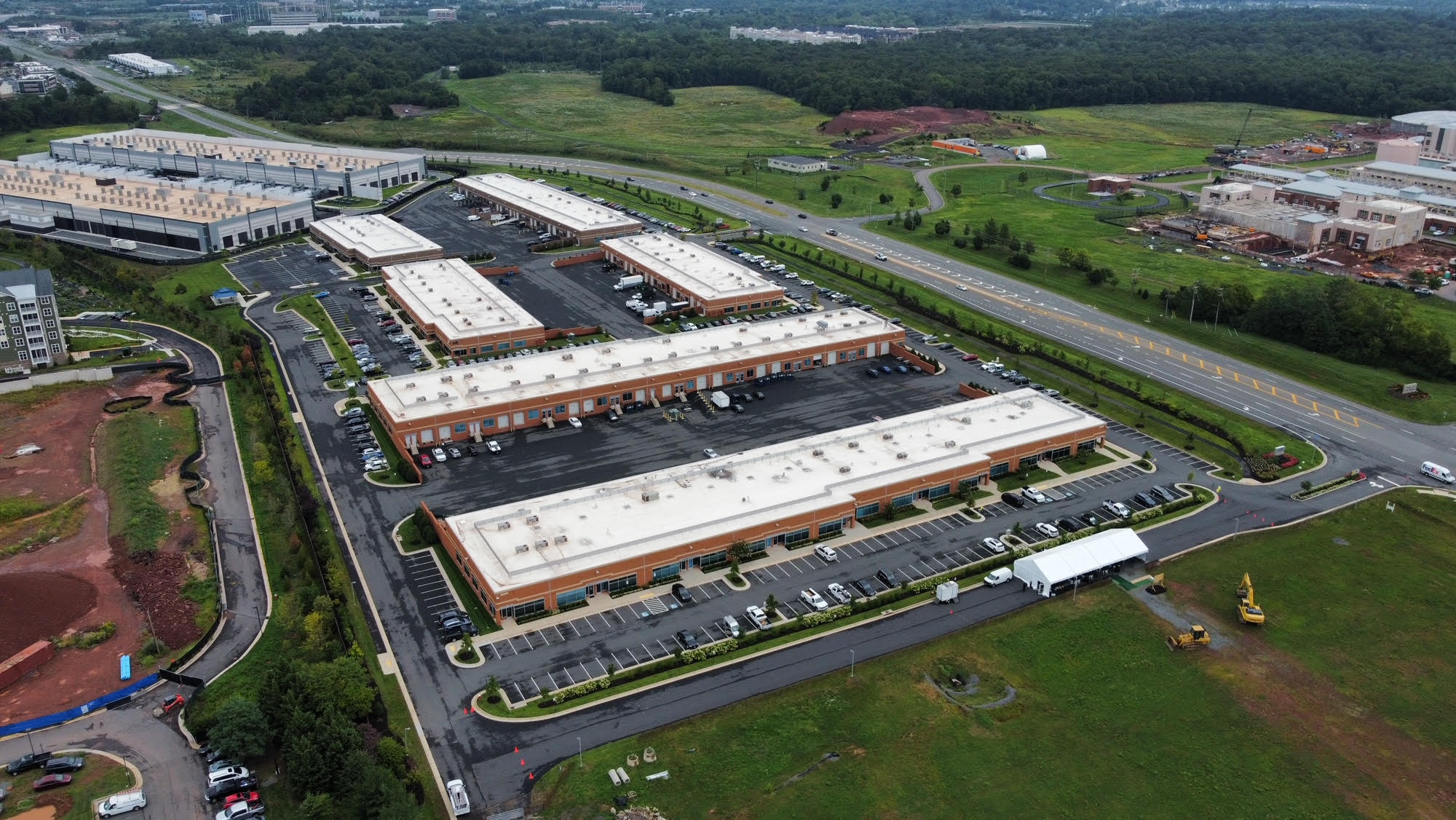 St. John's has similar properties scattered across Loudoun County, including the Leesburg Tech Park on Sycolin Road, the Ashburn Technology Park off Red Rum Drive in Ashburn, and the Loudoun Tech Center on Ridgetop Circle in Sterling.
(Image at top: Matt Holbrook, Regional Partner, Virginia and Central Maryland Region for St. John Properties; Phyllis J. Randall, Chair At-Large of the Loudoun County Office of the Board of Directors; and Buddy Rizer, Executive Director of the Loudoun County Department of Economic Development.)