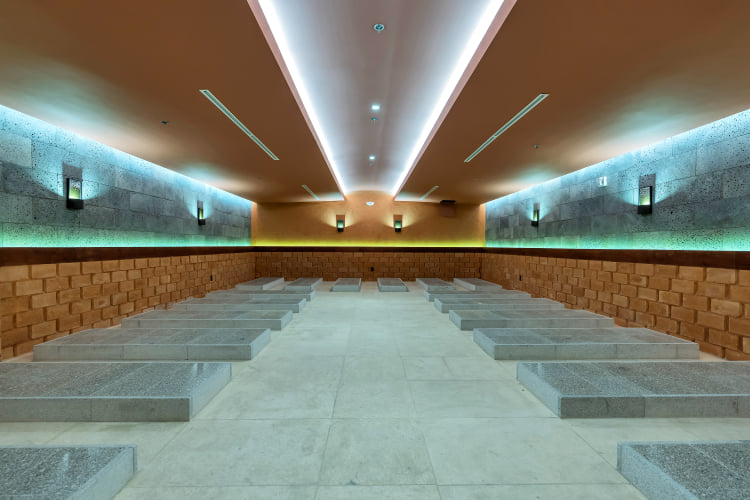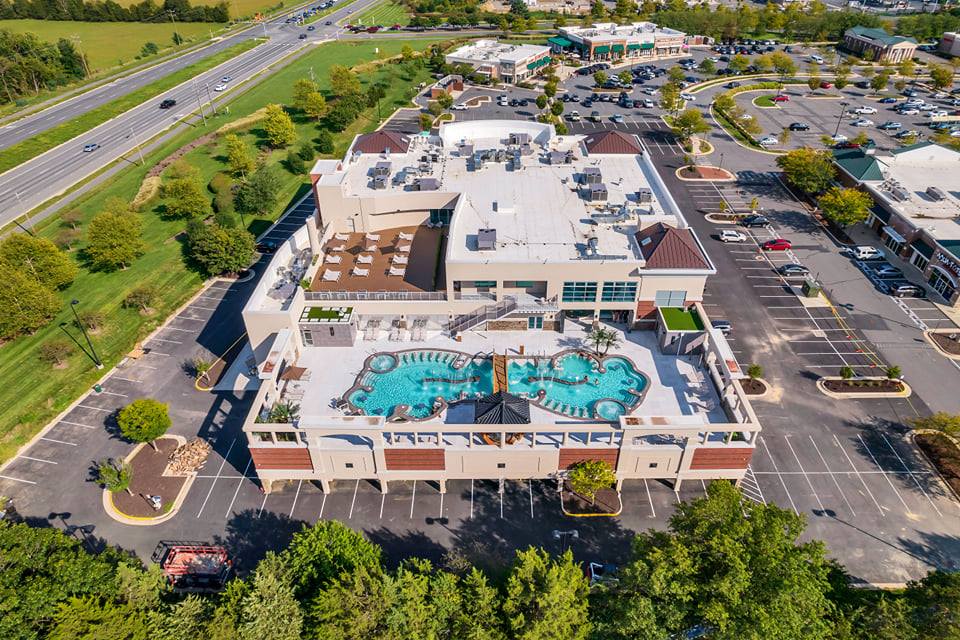 It's been nearly five years since the huge King Spa Virginia project was announced for a parcel of land at the Eastern Marketplace Plaza along Highway 50 in southern Loudoun County. Now, at long last, the multi-million dollar project is nearing completion and the Korean-style jimjilbang spa has released its first photos of what guests will soon experience.
In the slideshow above, you can see some of the pools — both indoor and outdoor — available to guests. You can also see several of the relaxation rooms that will have different features and materials meant to boost energy and relieve stress.
The exact line-up of rooms at King Spa Virginia hasn't been announced, but at the brand's Dallas and Chicago locations, there are salt rooms, pyramid rooms, heated stone rooms, cypress wood rooms and crystal rooms.
We can also see the facility's large cafeteria where Korean dishes will be served and an outdoor sundeck.
In a typical jimjilbang experience, visitors often spend hours leisurely moving from one area to another. There are the same sex areas — such as the bade pools with strong water jets to aid muscle relaxation as well as saunas, cold plunge pools and body scrub areas.
Then there are the communal areas where friends, couples and families mingle together — visiting the different relaxation rooms, dining at the cafeteria, visiting the co-ed pools, and even just sitting and talking together.
King Spa Virginia has had to push their opening date several times. Construction delays, supply line delays and, of course, the pandemic have likely all been factors in the long wait for the spa to open. As of right now, the King Spa Virginia team says they hope to be ready to welcome guests in early October.