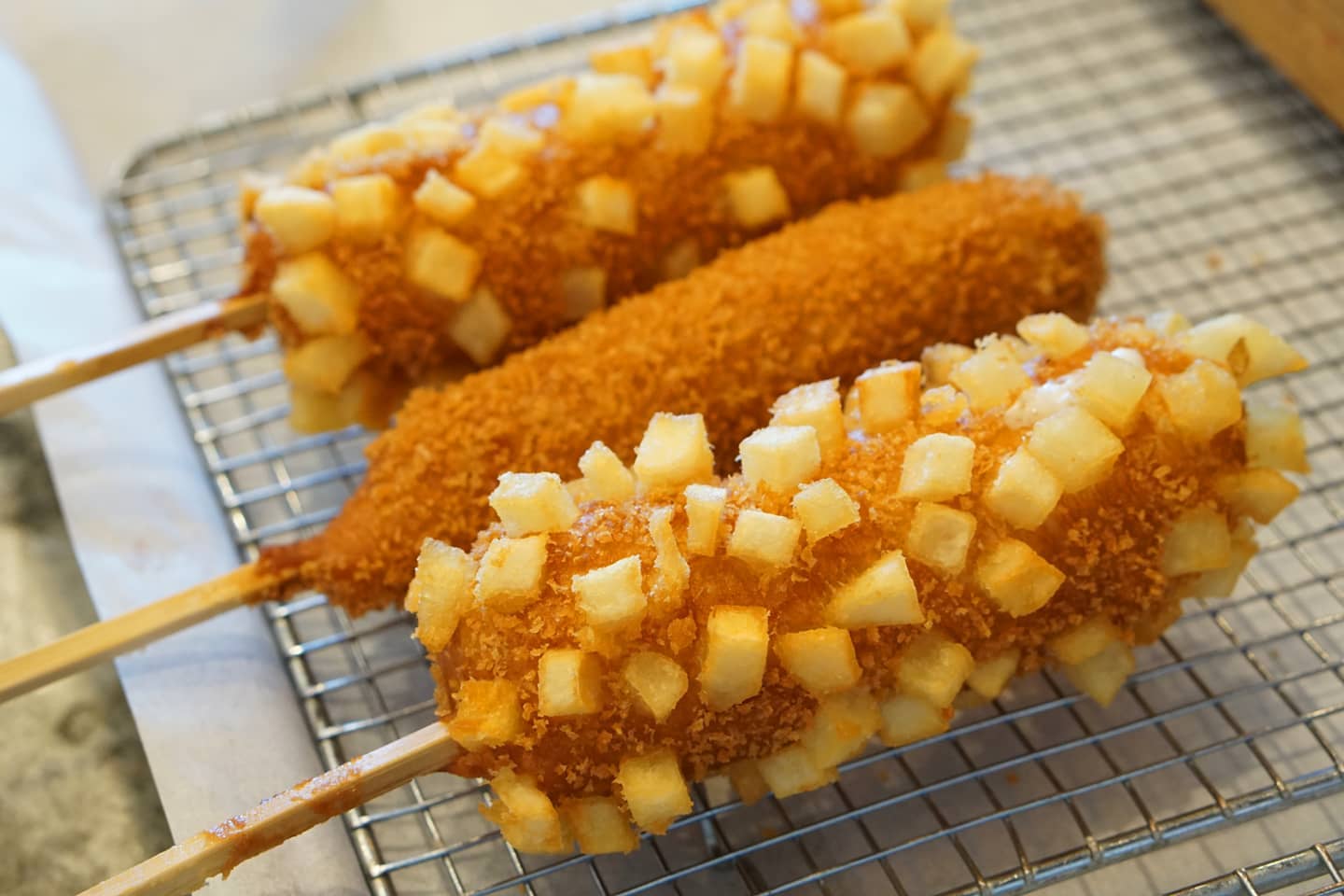 An intriguing new donut and hot dog shop is headed to the Village at Leesburg center off Route 7. It's called Mochinut and it's part of a fast-growing chain specializing in a unique style of donut.
According to the Mochinut website, the concept mixes Japanese rice cakes (mochi) with American-style donuts. The unique pastry was reportedly invented in Hawaii, a state known for its mix of American and Japanese influences.
The mochinuts (which — let's face it — sort of resembles a teething ring used by infants) are then topped with a variety of both familiar and less common glazes and toppings. Sure, they have chocolate, strawberry and cookies & creme. But they also have taro, matcha, pistachio and black sesame.
On the savory side, Mochinut offers a line-up of Korean-style hot dogs. These definitely aren't your regular old wieners on a bun. These hots dogs are served on a stick, like a corn dog, and come enveloped in coatings that includes potato, crispy ramen and hot Cheetos.  You can see the full Mochinut menu here.
Mochinut has more than 20 locations open, primarily in California, Texas and New Jersey, with another 80+ in the pipeline in nearly two dozen states.
There are four locations currently in the works for Virginia, according to the company website. Leesburg, plus Centreville, Annandale and Richmond. There are also locations in South Korea and Thailand.